Tim James: Syrah from far south
By Tim James, 12 October 2021
2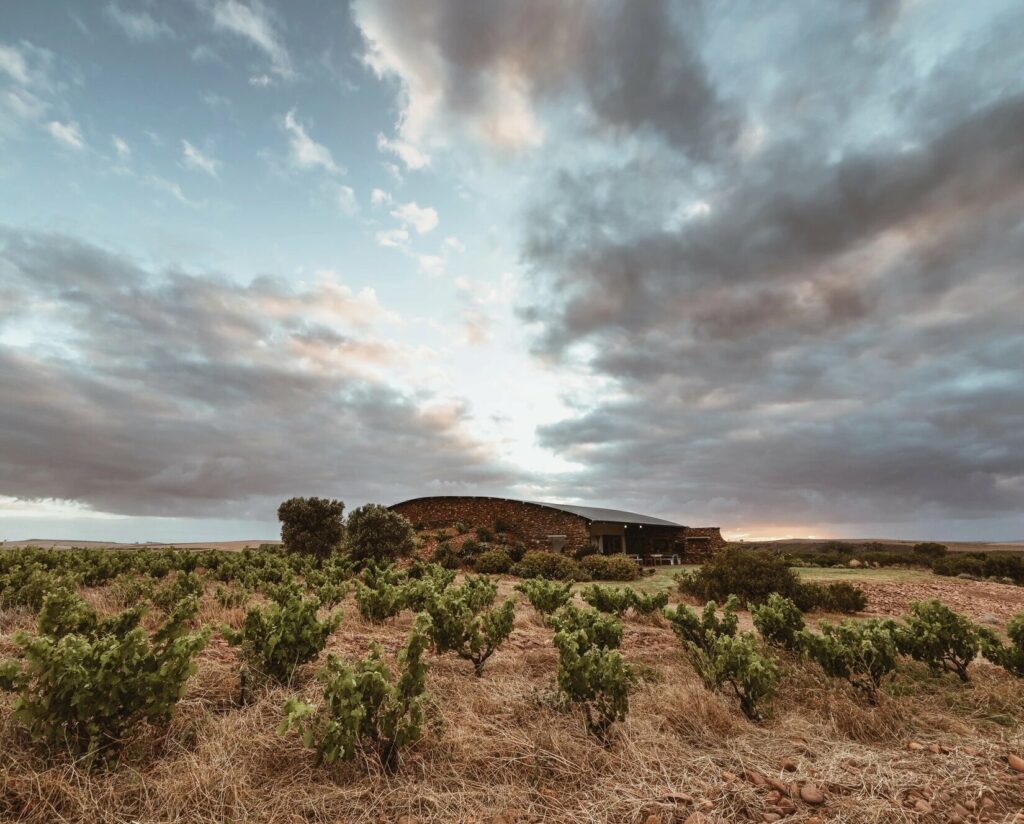 Cooler-climate reds have always been more of an appealing idea than an achieved feature in Cape wine – with some notable individual exceptions and the undoubted general exception of pinot noir, which is performing so well in the Hemel-en-Aarde and Elgin. And it's the Hemel-en-Aarde that has done best with other reds, I'd say – a few pinotages, a couple of Rhône variety blends from Newton Johnson and Creation, an excellent cabernet that uniquely reveals cool-climate origins from Restless River. What of Elgin (where at least a decade back Paul Cluver decided to stop making reds apart from pinot)? Richard Kershaw has made bigger play there with Syrah than pinot, interestingly, and they are impressive, though less so than his chardonnays (and than the Elgin pinot, arguably), and they remain pretty isolated in an area that produces so much first-class white wine.
And what of more southerly Agulhas? There was a time when Elim seemed to promise a revelation of cooler-climate syrah – but to my mind what was delivered was, generally, big, very ripe and bold, syrah that could have owned up to much warmer, less sea-sprayed origins: even the more recent, admirable Elim Syrah from Trizanne Signature Wines has fitted that pattern. But if that overall impression of mine lingered long, it was, I admit, largely because I wasn't paying enough attention (the syrah part of my small brain rather over-concentrating on the Swartland and the wonderful improvements in the Stellenbosch cohort, notably those from Polkadraai).
So I went to a recent tasting of the Agulhas Wine Triangle (a marketing organisation for the region) in Cape Town a little apprehensive most of the syrahs and syrah-based blends I expected to find. And was happy to leave the tasting suitably chastened, and with a much happier impression of cooler terrain shiraz.
I did know that I'd enjoy Giant Periwinkle's reds, as Pierre Rabie, while best known for his sauvignon blancs, has always had a winemaking sensibility in tune with the light and fresh aspirations of the avant-garde (as it was). He makes his wines in pretty hands-off fashion, adding no yeast and very little else, and keeping wood's influence more to structural than flavour aspects. The delicately perfumed, pure-fruited Kelp Forest Syrah 2019 (R250) fits this profile well – elegant and fairly light-feeling at 13.6% alcohol, grippy and with a moderate intensity. Very youthful, and deserving time to open up.
There are two Giant Periwinkle blends with syrah, cinsaut and a touch of viognier. Baardbek 2018 (R200), matured in foudre, has 60% syrah; it's a touch easier than the Kelp Forest, with plenty of pure fruit and a softer texture, but still nicely structured and fresh. The 2019 Coenraad de Buys has a cinsault majority, bright and easy and lively, and is good value at R130. But (straying from my subject) I confess that the red I most enjoyed was Sun Spider 2019 (R175) – as unchallengingly delightful a modern pinotage as I know, it's fragrant charm not precluding an element of what we could call seriousness. As I mentioned to Pierre, pinotage made like this, in a way that perhaps the cinsault revolution helped winemakers to learn, reveals that it is inherently and potentially a superior grape to the cinsaut part of its parentage.
Pierre gets his syrah from Lomond, whose style was always bigger and bolder – the grapes no doubt picked a bit later from the same vineyard. Unfortunately, they weren't showing the two single-vineyard versions (Cat's Tail and Conebush) at this tasting, but the estate Syrah 2020, a blend of all the vineyards once the best barrels have been taken, was indeed comparatively sweetly ripe and rich (14% alcohol), but with a decent grip – and undoubtedly good value at under R100. There's a 2018 blend with 25% Mourvèdre and a drop of viognier, called Belladonna SMV (R160), that bit more interesting and complex, with ripe but bright fruit.
Strandveld also offers a great value bottling, with their First Sighting Shiraz 2019. There's a lovely lightness and freshness – just 13% alcohol – as well as a terroir characterfulness about it, all making for great early drinkability. It's hard to think that you could find better syrah value anywhere at R100. The senior version Strandveld Syrah is richer and riper, more concentrated; I did find the alcohol (declared 14%) a touch sweetly burning on the finish. There is a Strandveld SMV blend, The Navigator, but I somehow managed to miss it – a pity as I've always appreciated it a touch more than the straight Syrah.
In fact, generally at this tasting I was particularly enjoying the blends. Including the Moveable Feast 2017 from Bruce Jack's Drift Estate Collection (R199), which benefits, of course, from a few extra years in bottle. It's always a blend from the Napier estate's reds, in 2017 using just four splendidly heterogenous varieties: touriga nacional and malbec giving gorgeous berry fruit, majority syrah and tannat probably responsible for much of the fine structure. Perfumed and pure. Also from Bruce Jack, the most expensive syrah of the tasting (R540), his Heritage Collection Clean Slate Shiraz 2018. Spicy and concentrated, on the ripely rich and voluptuous side, at 15% alcohol – in many ways the wine that conformed most to my preconceived idea of what to expect, but a good wine and I confess that its balance did include an element of freshness.
It was another blend that left the greatest impression on me at the tasting – Sijnn Red 2017 (about R420) from David Trafford's amazingly rocky vineyards at the mouth of the Breede River. The wine (67% syrah, with mourvèdre, touriga nacional and trincadeira) seems always to speak directly of that origin in its characterful power. But it's a power that is entirely fresh and refined and not dependent on alcoholic muscle – the alcohol is in fact just 13.2%. One of the most interesting of the Cape's syrah-based blends, northerly or southerly, and certainly one of the finest, it lends considerable cachet to the Agulhas Wine Triangle.
Tim James is one of South Africa's leading wine commentators, contributing to various local and international wine publications. He is a taster (and associate editor) for Platter's. His book Wines of South Africa – Tradition and Revolution appeared in 2013
Help us out. If you'd like to show a little love for independent media, we'd greatly appreciate it. To make a financial contribution, click here. Invoice available upon request – contact info@winemag.co.za