Tim James: Thoughts about the second Strauss wine auction
By Tim James, 16 September 2019
2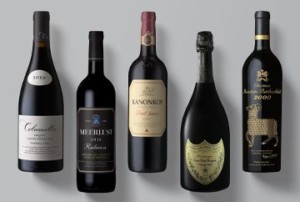 Auction house Strauss & Co held their second wine auction of the year, in conjunction with Wine Cellar and Higgo Jacobs. The main difference from the first one, held in Johannesburg in June, is that this one was twice as large in terms of number of lots on offer (376 lots versus 183), and had a small but significant component of foreign wines. There was undeniably a splendid array of wines.
Another difference, rather more worrying for the auctioneers and disappointing for the sellers, was that this one was substantially less successful (the results are posted on the auction website). While the first auction sold over 85% of the lots on offer, the success rate plummeted to just over 65% last Saturday in Cape Town, with over 130 lots going unsold. As worrying, 176 lots went for amounts below the low estimates given by the auctioneers, with only a handful surpassing expectations. (All the lots had been given low and high estimates of what the auctioneers expected: So, for example, the lot of 6 bottles of Rustenberg John X Merriman were expected to sell for R4000 to R6000; in fact, it went for R3600, possibly the reserve price set by the seller as the minimum acceptable. All prices quoted here are "hammer prices", to which the auctioneer's commission and VAT on that commission needs to be added for the final price paid by the purchaser.)
So, by my count, 308 of the 376 lots were either unsold or were sold below the low estimate. (There might be some post-auction sales still going through – in fact I've put in an offer for something.) This is not the sort of result that auction houses like. And not one that those seeking to establish a secondary market for South African wine will be pleased to see.
There is a consoling element for the latter group, however. It wasn't only the modern Cape wines that performed weakly, but some of the classic names from the 20th century too (GS, Chateau Libertas, etc). Moreover, the foreign wines on offer, most of them with successful track-records in international auction houses, didn't do well either – some unsold, some achieving less than their low estimates. Maybe South Africa just isn't ready to spend a lot of money on wine – especially at auction – whatever sort of wine it is. Higgo Jacobs, putting a brave face on the results ("not a disaster … we're definitely not disappointed"), points out that "the market is now as bad as it can be"; what did disappoint him was the small number of people in the room bidding.
Some of those who were there got great bargains, I'd say, whether for drinking now or keeping longer. A few at random: De Trafford Syrah 393 2010 for R800 a bottle (plus commission etc); Kanonkop Black Label Pinotage 2006 for very little more than the current release would cost; Mullineux Syrah 2010 for R600 per bottle….
But let me consider more the overall pattern of local wines' performance at the auction. One thing I noticed was the preponderance of wines that were either genuinely old classics, up to 1982, or wines under 20 years old. While 20-35 year old wines would be important if they were, say, Bordeaux or Burgundy, here the Cape wines of that age were not. There were just 40 lots from between 1982 and 1999 – and 23 of them went unsold, a disproportionately large proportion. Does that mean anything? Perhaps that the 1980s and earlier 1990s don't generally have a great reputation. Perhaps that most South African wine-drinkers simply prefer young wines and don't appreciate the nuances that age brings. Perhaps that serious wine drinkers still don't trust the majority of South African wines to age beneficially.
It would be interesting to know (but we can't) how many of the 21st century wines sold will be drunk pretty immediately. I know that if I'd bought anything more than ten years old, I would consider drinking them soon, especially the whites. Were any of these wines bought as an investment, I wonder. What chance of them appearing on auction in five or ten years' time and making a profit for today's buyer? Perhaps, if it starts becoming clear to the serious wine-drinking market that the best Cape wines are going to mature (rather than just survive) 20 or 30 years.
It's a big if. And on the answer to it depends, I'd say, whether a genuine secondary market will emerge here. Higgo Jacobs, speaking to me the day after the auction, insists that he and his partners in this auction initiative remain optimistic. But, he adds, progress could take time. "We are satisfied but not happy. We need to build on this. We have the right wines, the right partners, the right intentions, and a long-term view."
xxx
The next dip into these turbid waters takes place on 18-19 October, at the Cape Fine & Rare Auction (descendant of the Nederburg Auction) in Stellenbosch. What's on offer is pretty much the same sort of thing as at Strauss – but a somewhat reduced version (see the list here), it seems to me. Though the rhetoric is correspondingly more luridly excessive: "The Cape Fine & Rare Wine Auction offers exclusive vintages from South African producers, selected by a panel of renowned and respected wine judges". Etc. What are "exclusive vintages" one wonders? Are some renowned judges not respected? Anyway, my guess is that the organisers of that venture will be feeling rather nervous after seeing this weekend's results.
Read more on the topic by Michael Fridjhon here.
Tim James is one of South Africa's leading wine commentators, contributing to various local and international wine publications. He is a taster (and associate editor) for Platter's. His book Wines of South Africa – Tradition and Revolution appeared in 2013.
Like our content?
Show your support.
Subscribe