Tim James: Who are the Cape's best producers?
1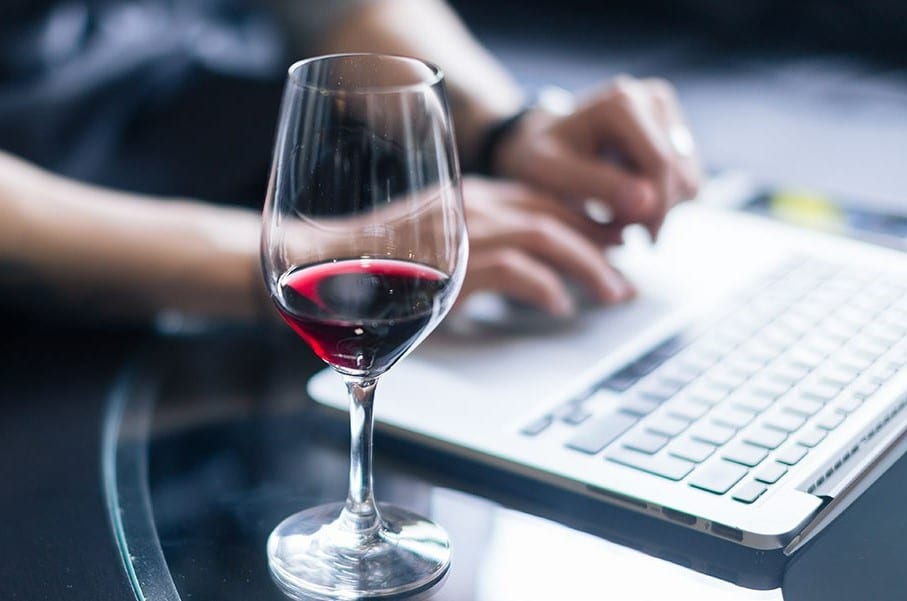 Every few years for much of the past two decades, I tried to get a consensus answer to this question by polling a group of well-informed critics, sommeliers, retailers, etc. But the last vote, with an international panel of 26, was back in October 2018 – (see the results here) – and I haven't attempted it again. Someone recently asked why, and this is something of an answer. Mostly, it has seemed too daunting a task – not just organising and compiling it all, but the nature of the task itself in the ever-expanding quality revolution in South African wine.
The first problem is to assemble a large enough group of competent judges – and by competent I mean people who have tasted sufficently widely to be able to have a proper overview on which to form a judgement. A few international critics (notably Tim Atkin and Neal Martin) frequently get to taste the whole gamut of top and middling producers – usually, it should be pointed out, with the eager participation of producers and the help of marketing and other organisations, advantages not available for locals. Tim Atkin still attaches, I presume, a sort of top group ranking to his annual report, though not limiting the number. Some of the Platter tasters, like me, get to taste (with enviable leisure) the whole ranges of a number of potentially qualifying producers each year – but we don't get to all of them often enough. A few critics (like Christian Eedes) get to taste many wines each year, but largely from producers who choose to offer them, which is far from all.
So nearly all the possible potential pollsters would have to rely partly on out-of-date experience or on a generalised opinion, frequently one that is "in the air", based on a media-influenced reputation rather than on actual knowledge of the wines.
That said, probably mosty potential judges would be somewhat more at ease about compiling a top ten, though ranking them might be tricker, and it's easier to include than exclude. Excluding is the real devil, at all levels. I'd be happy to have a go (though see my second problem, discussed below, which is horribly relevant). For me, they'd easily include Sadie, Kanonkop, Alheit and Mullineux. David & Nadia, Rall. Raats, Boekenhoutskloof. Newton Johnson – or maybe Crystallum instead? Storm (who was an outsider in the last Top 20).
OK, it's not so easy. I really would want to include Badenhorst in a top ten. And at least a few others… What about Reyneke and Tokara, for example? Trouble is, I am out of date with both of those much-respected producers and if I weren't, and were as convinced as I had previously been, whom would I kick off my list? And, hah, what about Porseleinberg?
For there's Problem Number 2, which affects all levels of a Top 20. The biggest producers and the smallest ones. What do you do with the likes of Porseleinberg and Beeslaar? Producers of truly top wines – but only one each. How to rank them against producers who might not, arguably, have a single wine as great as those two, but have half a dozen that are nearly as good? Or even slightly larger producers: amongst the established ones Restless River, Hamilton Russell, Leeu Passant; perhaps Vilafonté and De Toren (neither of whom ever made it near the Top 20 lists, perhaps strangely). And the bubbly specialists, who never get a look in. The question of larger wineries with a single universally recognised great wine (Klein Constantia with Vin de Constance the obvious example) is perhaps more easily dealt with.
Maybe, in order to be fair, there should somehow be a separate category for those making fewer than, say, four wines. Otherwise, I really don't know how to deal with what, I know from the past, many judges as well as me found an intractable problem.
The second part of the second problem is lesser, but not insignificant. If judges tend to (understandably) more reward larger wineries, they also tend to steer clear of the very large ones. But should not Kleine Zalze and, especially, Spier come into contention as among the leading Cape producers, recognising the quality at all levels of their substantial ranges? How to deal with them?
Another problem, of a diferent kind, occurred to me when I mentioned Tokara: many of the Cape's most exciting wineries do not, almost by defiition, have long track records as fine performers. Chamonix climbed steadily up the Top 20 list after Gottfried Mocke took over in 2002 – but it fell precipitately off the list as soon as he made his well-publicised move to Boekenhoutskloof. A matter of reputation and expectation? – Or had everyone actually tasted all of Chamonix under both regimes? Could the same thing have happened to Tokara after Miles Mossop left? Probably not, as Tokara does quite a bit of image-polishing. However.
And 20 is nowadays probably too small a number to include an expanded elite. There was never any problem filling the list, though looking back there were some pretty ordinary wineries included in the early years, by today's remarkable standards. Weighing up all the variables (big winery with a few excellent wines and a dog or two, versus a tiny winery with impeccable standards, etc, etc), it would be an anguishing process to exclude perhaps another 20 worthies.
That, of course, is the bright side of it: there are so many good producers out there these days. And perhaps we don't need this sort of competition. But the results are fun to fight over afterwards.
Tim James is one of South Africa's leading wine commentators, contributing to various local and international wine publications. He is a taster (and associate editor) for Platter's. His book Wines of South Africa – Tradition and Revolution appeared in 2013.
Like our content?
Show your support.
Subscribe