Tim James: Who wants higher prices for Cape wine?
6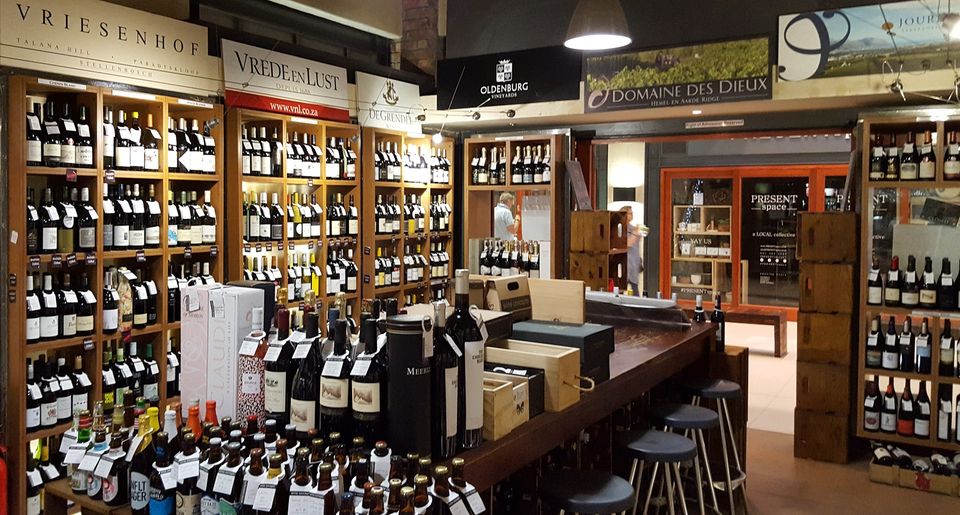 At the risk of irritating some and boring others, I want to consider an aspect of the continuing debate that has had a little reflorescence recently: the lower prices for some high-end Cape wines vis-à-vis some of their better-known international peers. I wasn't able to attend the Cape Town launch last week of the latest release of Van Loggerenberg, but someone reported to me that there was even a sort of protest there at their prices being too low – in comparison, that is, with comparable wines of similar high quality. (See Christian's review for notes and prices.)  You might have expected the assembled wine trade figures to think: "Oh, how nice for winelovers to have these great wines at a good price – one which satisfies the winemaker and presumably the grape grower". But no, it was rather: "Too cheap, push up the prices!"
And I thought, once again, why do some people want to make the best South African wines more expensive than they are?
Some possible answers have emerged from the debate in the past: an abstract sense of justice demands it; this allied with a kind of patriotism; or to drag up the rest of Cape wine behind it (a spurious argument easily countered by international experience – ask the poorer end of Bordeaux); or perhaps to allow a better reward for grape-farmers and thereby both save old vineyards and improve agricultural practices, improving wine quality.
In addition, most obviously, there's sheer self-interest on the part of some wine-producers and wine-retailers, all of whom would gain by higher prices. But why would more-or-less ordinary local winelovers join in the chorus? It seems to be something about wine: after all, do we – largely middle-class, comparatively well-off hedonists – want to pay more for, say, local cheese? (Personally I stare aghast and amazed at the prices asked for some good local cheeses these days, and generally look away – though enough others clearly don't.) And foodies in the Western Cape at least are thrilled by the extremely good value in international terms offered by the plethora of fine dining establishments – they congratulate themselves on the value, but surely don't go round suggesting that restaurants should become much more expensive, in line with the quality they offer? (We do grudgingly accept that some of them do just that.) In fact, however, given the slender margins in most restaurants, this would be more relevant than in the case of wine, where most of the top wineries are doing extremely well for themselves these days.
Do, though, all the advocates of higher prices actually want to pay more for wines themselves? Those in the trade seldom if ever pay anything like full price for the wine they buy (except in restaurants and wine bars, I suppose), so they'd be cushioned. And I strongly suspect – excuse my cynicism – that some loud advocates of more expensive Stellenbosch cabernet have a great deal more of Bordeaux in their private cellars. Other people, I think, also don't buy much of the relevant local stuff themselves, but, shouting from the sidelines, for various reasons they want those that do buy it to have to pay more – especially foreigners.
The context of it all is, of course, our society's general inability to distinguish value from price. On an aesthetic level, the corrupt and decadent art market has gone so far down that road as to lead genuine artlovers to despair. It's happening to genuine winelovers too.
If a decent red burgundy costs, say R1000 per bottle, and we are convinced that a Hemel-en-Aarde example is at least as good, it is, apparently, somehow insulting to our national pride that the Hemel-en-Aarde one sells for only half the price (and we don't just congratulate ourselves on our luck). The market, which so many happily think of as the great and neutral arbiter of our lives, is puzzlingly wrong in this case, must be the conclusion. Not because it's giving some foreign producers and some dealers and auctioneers absurdly high profits – but because we (for some reason) want our producers to be getting such mark-ups.
Don't believe for a moment in the poverty of the sort of Cape wines that are getting (by local and even international standards) high prices. The likes of Kanonkop, Sadie, Mullineux, Vilafonté, et al are generally doing just fine, or better, I assure you. As to paying the grape farmers better for their produce – that is, pleasingy, certainly happening more – but doubling the price paid for grapes would anyway make remakably little difference to the profitability of expensive wine.
One motive one seldom hears from the advocates of more expensive wines (and grapes) is to improve the lot of vineyard and winery workers. I wonder how much of higher prices gets back to those who labour amongst the vines and tanks and barrels and make it all possible. Of course, most of the new-wave producers buy in their grapes from far-flung farms and would claim, with exculpatory relief, that they are not responsible for vineyard workers having decent (or more!) pay and conditions. The eternal evasion.
Back to my main point. I'm not convinced that all top Cape wines are undervalued or underpriced in the world market. But if they are, as long as their production is sustainable (and it is), let's be grateful that they don't cost even more, rather than encouraging them to raise their prices. If those producers want a local market, as Lukas van Loggerenberg and others know very well, and if they get pleasure from the idea of people drinking their wines rather than hoarding them as "collectables" or "an asset class" – then keeping prices at comparatively reasonable levels is a good idea. As long as it happens, let's just enjoy it.
Tim James is one of South Africa's leading wine commentators, contributing to various local and international wine publications. He is a taster (and associate editor) for Platter's. His book Wines of South Africa – Tradition and Revolution appeared in 2013.
Like our content?
Show your support.
Subscribe