What went into the Zonnebloem Cabernet 1965?
5
One of the highlights of the recent South African Old Wine Tasting to mark the beginning of judging at the Old Mutual Trophy Wine Show was the Zonnebloem Cabernet 1965 (see here).
By all accounts, a lot of leeway was allowed when it came to compiling these wines and asked Elize Coetzee, part of the current Zonnebloem winemaking team, to check the records as to what actually went into this wine and here's what she came back with: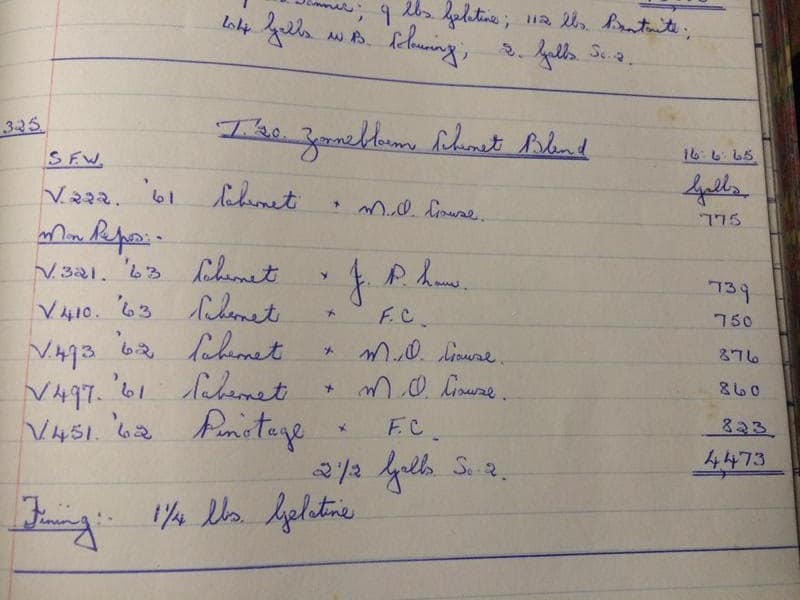 Firstly there was a blend put together on 16 June 1965 with no indication of what vintage it was bottled as which consisted of: 34% Cabernet 1961, 31% Cabernet 1963, 18% Cabernet 1962 and 17% Pinotage 1962.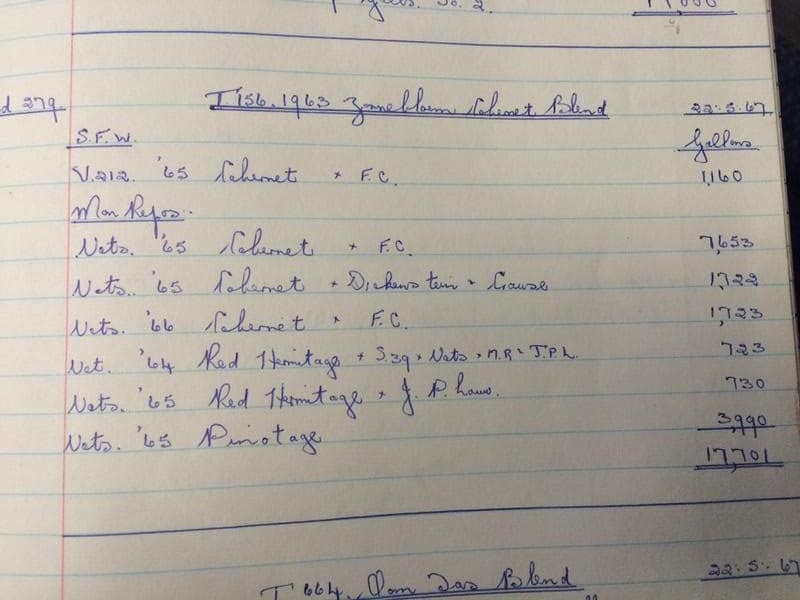 Then there was a blend put together on 22 May 1967 and evidently labelled "1963" which included 59.5% Cabernet 1965, 10% Cabernet 1966, 22.5% Pinotage 1965, 4% Cinsaut 1964 and 4% Cinsaut 1965.
The two fascinating insights from the above are 1) these wines were technically "Non-Vintage" and 2) the use of Cinsaut and Pinotage which evidently have not detracted whatsoever from the age-worthiness of these wines.
Like our content?
Show your support.
Subscribe