Alheit Vineyards new releases
3
Chris "Butch" Alheit describes 2022 as a "middling" vintage – it was high yielding and heatwaves in January and February caused elevated pHs and low acidities. "You had to be very focused. Get the stuff off in good time," he says. The wines are now released, and the challenges posed by this season have been very deftly overcome. Tasting notes and ratings as follows:
Hereafter Here 2022
Price: R310
Mostly a young vineyard Chenin Blanc, grapes from Swartland, Upper Blaauwklippen and Polkadraai Hills plus some older vine parcels from the Paardeberg. Some flinty reduction before pear, peach and citrus as well as some floral perfume on the nose. Good fruit density, well coated acidity and some light grip to the finish. Relatively thick textured (alc: 13.34%) with layers of flavour.
CE's rating: 93/100.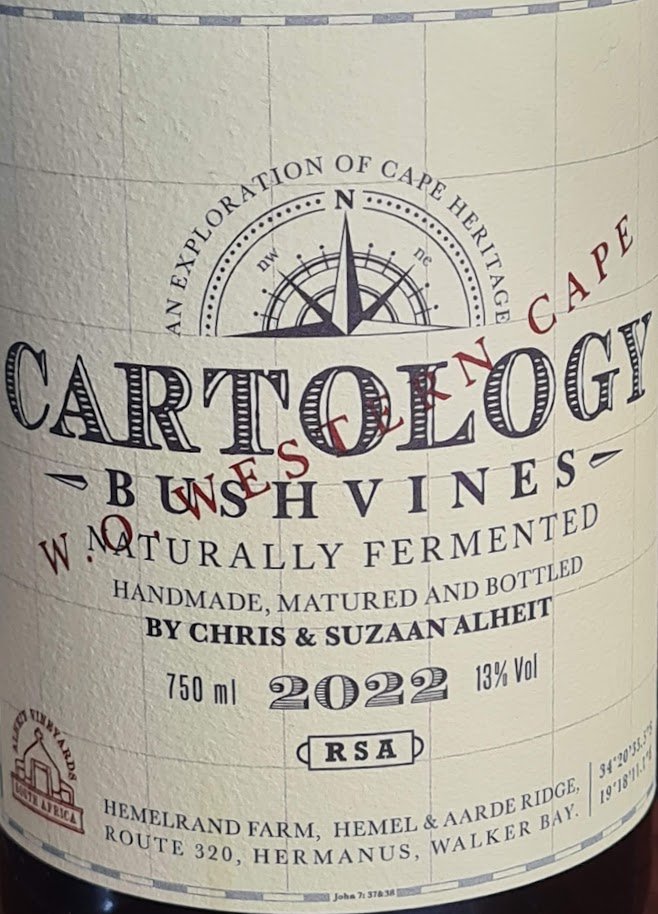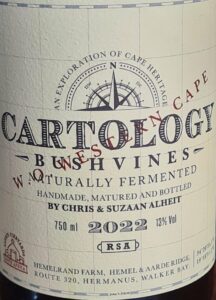 Cartology 2022
Price: R445
92% Chenin Blanc and 8% Semillon sourced from across the Western Cape – total production: 27 000 bottles and 240 magnums. Inviting aromatics of pear, peach, citrus, white flowers, thatch and fynbos while the palate shows great purity of fruit, driving acidity and a pithy finish. Poised and linear, the finish wonderfully long. Alc: 13.28%.
CE's rating: 96/100.
Fire by Night 2022
Price: R565
Chenin Blanc from the Alheit's own Paardeberg property planted between 1972 and 1985 on granite. Pear, peach, lime, green apple plus thatch and talcum powder. The palate is tightly coiled – pure fruit and zippy acidity before a very dry finish. Light-bodied but intensely flavoured, this is supremely well judged. Alc: 12.35%.
CE's rating: 97/100.
Nautical Dawn 2022
Price: R515
Chenin Blanc from a Lower Helderberg vineyard planted in 1978 on granite. Struck-match reduction before lime and white peach on the nose while the palate shows concentrated fruit and punchy acidity before a gently dry finish. A wine with a pleasing ripeness about it without being too luscious or loose. Alc: 13.46%.
CE's rating: 95/100.
Monument Semillon 2022
Price: R750
Grapes from a Franschoek vineyard planted in 1936 on granitic soil with plenty of quartz. A top note of thatch before subtle notes of pear, peach and citrus, earth and spice as well as some struck-match reduction. Broad and yet still tightly packed and textured with layers of flavour and nicely coated acidity, the finish long and gently savoury. Alc: 13.16%.
CE's rating: 97/100.
Huilkrans 2022
Price: R810
First vintage of this wine since 2019. Chenin Blanc from Skurfberg vineyards planted between 1974 and 1989 on red sand over clay. Lemon, grapefruit, hay and almond on the nose while the palate shows stupendous concentration, fresh acidity and a decidedly bitter finish – great intensity of flavour. A dramatic wine, full of character. Alc: 13.18%.
CE's rating: 97/100.
Hemelrand Vine Garden 2022
Price: R390
31% Chardonnay, 29% Roussanne, 20% Chenin Blanc, 18% Verdelho and 2% Muscat – grapes from Hemel en Aarde Ridge. Includes a 5% botrytis portion. Exotic aromatics with notes of flowers, herbs, stone fruit, orange, pineapple and spice while the palate has big volume and tangy acidity. Rich and thick-textured with plenty of flavour.
CE's rating: 93/100.
Check out our South African wine ratings database.
Like our content?
Show your support.
Subscribe