Alvi's Drift current releases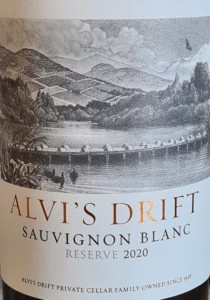 Alvi's Drift, outside Worcester, is an operation that probably deserves more attention than it gets. Owned by the Van der Merwe family since 1928, this property measures 6 000ha in total with some 420ha planted to vineyard. Wines to catch the eye recently as follows:
Alvi's Drift Reserve Sauvignon Blanc 2020
Price: R150
Includes 10% Semillon. Matured for six months in French oak, 100% new. Elderflower, white peach and a hint of dried herbs on the nose. The palate is rich and creamy in texture, the acidity nicely integrated and the finish gently savoury. Nicely judged, which is to say no aspect too exaggerated.
CE's rating: 91/100.
Alvi's Drift 221 Chenin Blanc 2019
Price: R90
Named after founder Alvi van der Merwe who became the 221st player to be capped for the Springboks. Approximately 25% fermented in barrel, the rest in tank. A pronounced waxy note on the nose before citrus and peach while the palate is pleasantly thick textured with a gently savoury finish. Old school in style.
CE's rating: 90/100.
Alvi's Drift Albertus Viljoen Limited Release Chenin Blanc 2019
Price: R240
From vineyards ranging from 25 to 40 years in age. Matured for 12 months in oak, 40% new. A complex nose of citrus, peach, hay, fynbos and vanilla while the palate shows concentrated fruit and bright acidity before a finish that is long and savoury. Does not fail for being underdone…
CE's rating: 91/100.
Check out our South African wine ratings database.
Attention: Reviews like this take time and effort to create. We need your support to make our work possible. To make a financial contribution, click here. Invoice available upon request – contact info@winemag.co.za