Miles Mossop current releases
Miles Mossop is a double BSc graduate from Stellenbosch University. He obtained his degree in viticulture and oenology in 1998, graduating top of his class, having completed a degree in geology and geochemistry in 1995. In January 2000, he joined Tokara for their first harvest and remained the winemaker until May 2018 when he left to concentrate on his own-label wines. Tasting notes and ratings for the current releases as follows:
The Introduction White 2022
Price: R160
90% Chenin Blanc, 10% other varities – 80% of grapes from Stellenbosch, 20% from Swartland. Matured predominantly in stainless steel tanks but a small portion is put into old 400-litre oak barrels. Citrus, peach, flowers and herbs on the nose. A super-clean and precise palate – pure fruit, crisp acidity and a pithy finish. Alc: 13%.
CE's rating: 92/100.
The Introduction Red 2021
R185
74% Cabernet Sauvignon, 20% Cinsault (30% of the stalks added back) and 6% Merlot. Matured for 18 months. Red cherry, cassis, rose and earth on the nose while the palate is medium bodied with fresh acidity and fine tannins. Pure with plenty of vigour, a really tidy wine. Alc: 14%.
CE's rating: 93/100.
Saskia 2020
Price: R340
63% Chenin Blanc, 14% Grenache Blanc, 11% Clairette Blanche, 6% Viognier and 6% Verdehlo, all grapes from the Paardeberg. Fermented and matured for 10 months, 80% in 400-litre barrels (partly new) and 20% in concrete egg. Complex aromatics of citrus, peach, herbs, flowers, some waxy character and spice. The palate is dense and slightly oily in texture, although this is offset by punchy acidity. A sumptuous wine with layers of flavour and good length. Alc: 13.5%.
CE's rating: 94/100.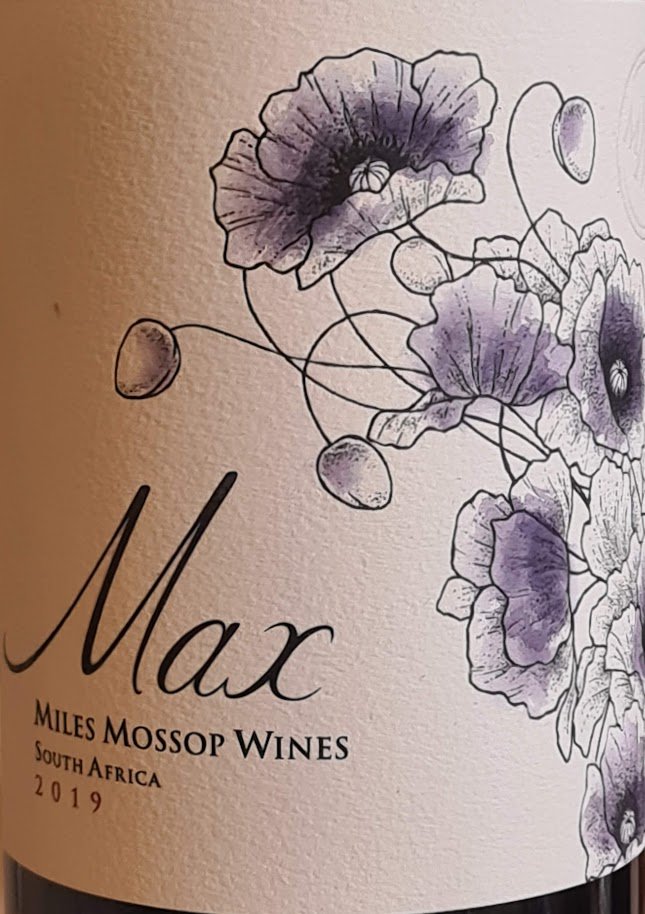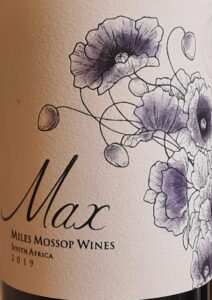 Max 2019
Price: R450
50% Cabernet Sauvignon, 23% Merlot, 16% Petit Verdot and 11% Cabernet Franc, all grapes from Stellenbosch. Matured for 20 months in 225-litre barrels, 38% new. Pretty aromatics with top notes of violets and herbs before cassis, a hint of earth and pencil shavings. Medium-bodied and beautifully balanced, this makes for elegant drinking. Still tightly wound, it should mature with benefit. Alc: 14%.
CE's rating: 95/100.
Sam 2020
Price: R995
92% Cabernet Sauvignon, 5% Cabernet Franc and 3% Merlot. Matured for 22 months in 225-litre barrels, 46% new. Red currant and cassis plus milk chocolate, vanilla and cinnamon. Dense fruit, bright acidity and immaculate tannins. A seamless wine of plushness and power – lots of sweet fruit and smooth in texture. Alc: 14.8%.
CE's rating: 93/100.
Kika 2021
Price: R370
From Stellenbosch Chenin Blanc, Mossop says this was "an exceptional botrytis vintage" in the sense of how little sour rot there was. Fermented and matured in old 228- and 400-litre barrels before bottling in October 2021. Mushroom, orange, dried peach and apricot with notes of potpourri and spice in the background. The palate is rich but vital. Lovely texture, being thick but not too much so, the finish long and dry. Irresistibly good. Alc: 12.5%.
CE's rating: 96/100.
The current releases of exploratory label The Chapters were recently reviewed here.
Check out our South African wine ratings database.
Like our content?
Show your support.
Subscribe