Muskadel SA Awards 2023 top performers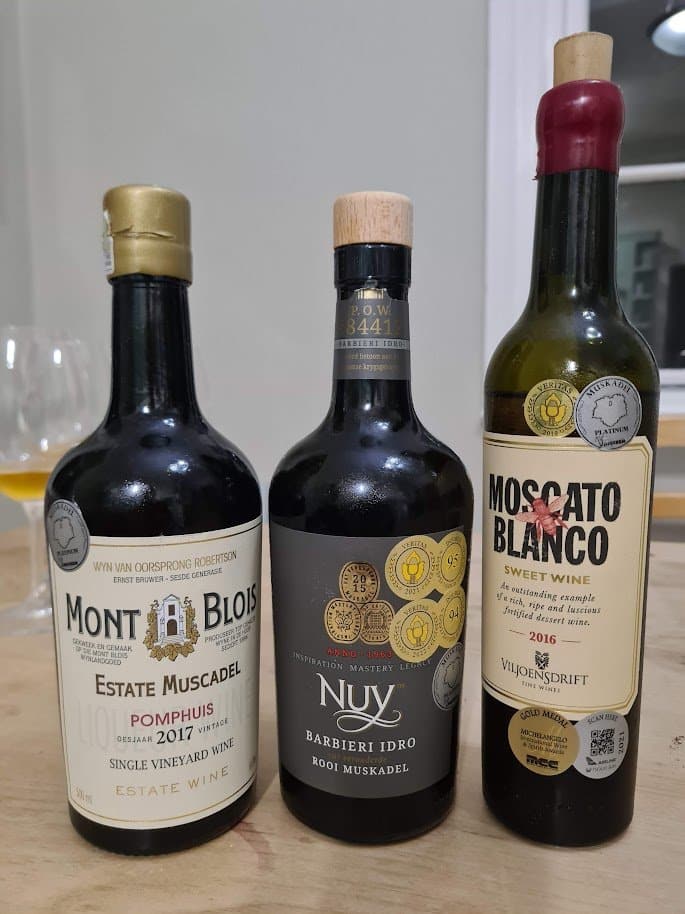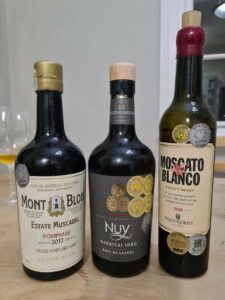 "Why so many wine competitions?" was one of the debates arising from Michael Friddjhon's article Why do some wine producers enter competitions and others not? In the case of the Muskadel SA Awards, its reason for being is surely to keep an excellent niche category with a nevertheless declining public following alive.
Results of the 18th Muskadel SA Awards, sponsored by Vinochem, were announced recently and the organisers let me review three of the four platinum award winners. Tasting notes and ratings as follows:
Montagu Muscat de Frontignan Single Vineyard 2016
Price: R198 per 750ml bottle
Matured for 18 months in bourbon barrels. Sultana, orange, potpourri and spice on the nose. The palate is rich and round – luscious fruit offset by bright acidity.
CE's rating: 92/100.
Mont Blois Pomphuis White Muscadel 2017
Price: R250 per 500ml bottle
W.O. Robertson. From a 1991 vineyard planted on gravel. Matured for 12 months in old 225-litre barrels. Hay, peach, spice and a waxy note on the nose. Cocentrated fruit, lively acidity and a dry finish. Oily in texture and the spirit addition lend a fiery quality – alcohol is 17%.
CE's rating: 91/100.
Viljoensdrift Moscato Blanco 2016
Price: R190 per 375ml bottle
W.O. Robertson. Grapes from a 60-year-old vineyard. 18 months on the lees. Complex and exotic aromatics of sultana, peach, ripe citrus, pineapple, potpourri and spice while the palate is full with pure fruit and vibrant acidity – manages to be wonderfully luscious without sacrificing vibrancy. Alc: 16%.
CE's rating: 94/100.
Nuy Barbieri Idro Rooi Muskadel 2015
Price: R235 per 500ml bottle
W.O. Nuy. Matured for five years in barrel. Raisin, apricot, a slight nutty quality and spice om the nose while the palate has great fruit density and thickness of texture, bright acidity and a savoury finish. A Muscadel that might be mistaken for Tawny Port.
CE's rating: 92/100.
Check out our South African wine ratings database.
Like our content?
Show your support.
Subscribe