Naudé Grenache 2014
Ian Naudé of Adoro might be something of an old hand in the local wine industry but he's making some of the most appealing new-wave wines around, as these latest releases again show.
Naudé Old Vines Chenin Blanc 2015
Wine Cellar price: R275
From Durbanville and Swartland vineyards, approximately 40 years old. Subtle but alluring aromatics – a floral top note before naartjie, pear and white peach plus a little leesy complexity. The palate is light and delicate with a nicely pithy finish.
#WinemagRating: 91/100.

Naudé Old Vines Cinsault 2015
Wine Cellar price: R275
From a 35-year-old Darling vineyard. Red cherry and cranberry plus a very attractive herbal character and a hint of earthiness. The palate is extraordinarily light and fresh with very fine tannins. A very pretty rendition of the variety.
#WinemagRating: 91/100.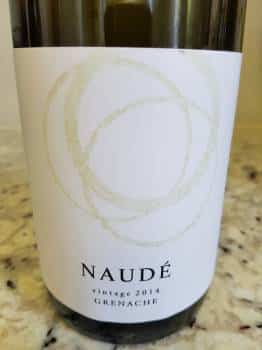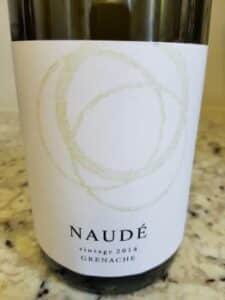 Naudé Grenache 2014
Wine Cellar price: R300
From an eight-year-old Paardeberg vineyard. Wild strawberry and spice plus cured meat and a little earthiness. Medium bodied yet quite broad with moderate acidity. Subtle and intricate, this wine inveigles its way into your affections.
#WinemagRating: 92/100.

Find our South African wine ratings database here.
Like our content?
Show your support.
Subscribe