Naudé Langpad Old Vines Colombard 2020
3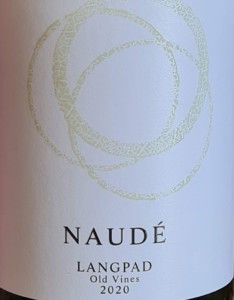 What's up, Old Vine Project? According to GregSherwood.com, the Langpad Old Vines Colombard 2020 as made by Ian Naudé is from a 1985 vineyard whereas the bottle I purchased has a Certified Heritage Vineyards seal proclaiming 1980. Moreover, the back label reads nebulous W.O. Western Cape while Sherwood relates the vineyard is near Vredendal up the West Coast – can't we do better than that in terms of respecting terroir?
In any event, the wine is smashing. Subtle aromatics of hay, pear, apple and little earthiness before a palate that is pure with a lovely line of acidity and a pithy finish. It's not without weight (alcohol is a mere 12%) but it's hardly full or greasy and the finish is savoury with some pleasing grip. Price: R265 a bottle.
CE's rating: 93/100.
Check out our South African wine ratings database.
Attention: Reviews like this take time and effort to create. We need your support to make our work possible. To make a financial contribution, click here. Invoice available upon request – contact info@winemag.co.za
Like our content?
Show your support.
Subscribe