Raats new releases
Volumes of the Eden High-Density Single Vineyard wines from Raats are minute – 1736 bottles of the current-release Chenin Blanc 2021 and 560 bottles of the Cabernet Franc 2021 (only 260 bottles of the Cab Franc 2020 were made and the entire quantity was exported). These wines sit at the pinnacle of the range (see an in-depth by Tim James here) and prices are high – R925 a bottle for the Chenin and R2 750 for the Cab-Franc. Winemaker Bruwer Raats is in the middle of a launch campaign even though the wines are pre-allocated as he says it allows him to show his other bigger-volume wines thereby allowing potential customers to experience all tiers and make their own judgements about quality relative to price. Tasting notes and ratings for new releases as follows:

Raats Old Vine Chenin Blanc 2022
Price: R425
Grapes from three Polkadraai Hills blocks, average age 45 years old. 50% into barrel, 25% in concrete egg and 25% into stainless steel tank. Subtle aromatics of pear, peach and citrus plus traces of herbs and talcum powder. The palate has a dense core of fruit to go with a good line of acidity and a pithy finish. A wine of poise and tension that drinks beautifully. Alc: 13%.
CE's rating: 93/100.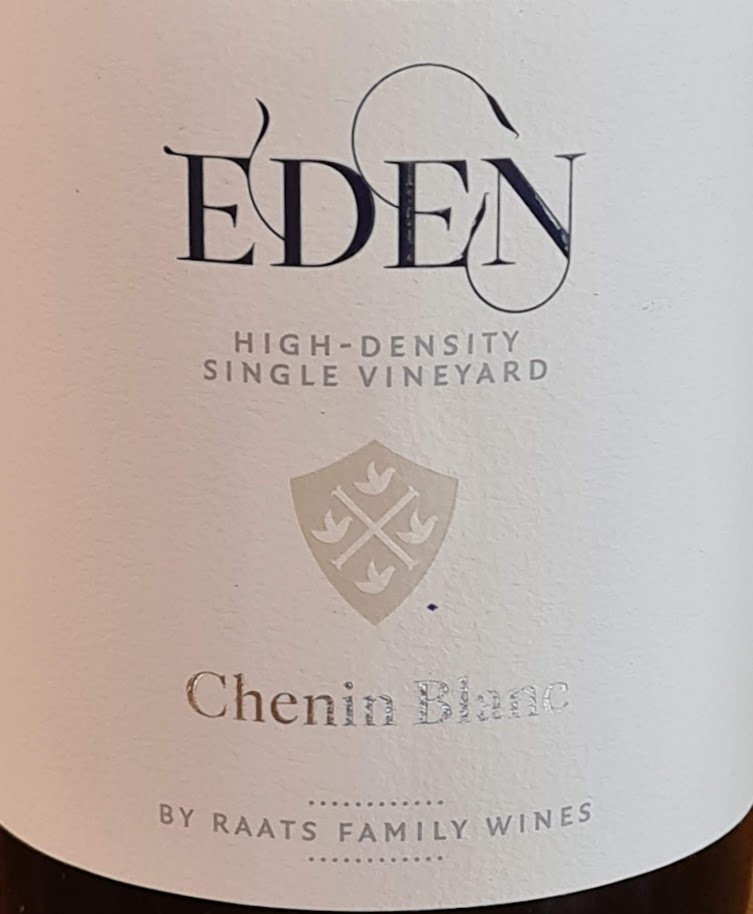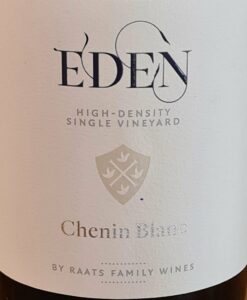 Raats Eden High-Density Single Vineyard Chenin Blanc 2021
Price: R925
One-third matured in new oak and two-thirds in concrete eggs. The nose shows peach, apple and citrus plus hay, a hint of floral perfume and oatmeal. The palate has extraordinary concentration and texture – a lot of power despite a moderate alcohol od 13%. Seamless with a well-integrated acidity and a long, gently savoury finish.
CE's rating: 95/100.
Raats Family Cabernet Franc 2020
Price: R750
20% whole-bunch fermentation. Matured for 16 months in barrel, 10% new. Enticing aromatics with top notes of rose and fresh herbs before red and black berries and a touch of earth. Lovely fruit purity, bright acidity ad fine tannins on the palate. Seductive – a certain succulence and openness about it initially but ends wonderfully dry. Alc: 13.5%.
CE's rating: 94/100.
Raats Eden High-Density Single Vineyard Cabernet Franc 2021
Price: R2 750
15% whole-bunch fermentation. Matured in one new barrel for 12 months before a further six months in an older barrel. Dark berries and violets plus attractive oak-derived notes of vanilla, spice and pencil shavings. The palate is forceful in the best sense – excellent fruit concentration to go with firm but fine tannins, the finish super-dry but not astringent. A serious and demanding wine.
CE's rating: 96/100.
Check out our South African wine ratings database.
Like our content?
Show your support.
Subscribe