Testalonga new releases – 2022
Craig Hawkins of Testalonga, who tends to pick his grapes early, says that the start of the 2022 harvest saw particularly warm weather, resulting in slightly lower acidities. This has perhaps made his white wines more immediately accessible than usual, while it's done his reds no ill at all, these having extra generosity of fruit. Tasting notes and ratings as follows:
Baby Bandito Keep on Punching Chenin Blanc 2022
From a 1961 vineyard on the back of the Piketberg. 60% matured in foudre and 40% in stainless-steel tank. Pear, peach, citrus and apple on the nose while the palate has good fruit density and texture and moderate acidity before a finish that is slightly bitter in the best way.
CE's rating: 92/100.
El Bandito Lords of Dogtown Chenin Blanc 2022
From Paardeberg grapes. No added sulphur. Orange, yellow peach, nougat and a little earthiness on the nose. Relatively rich and broad with gentle acidity – flavourful and engaging.
CE's rating: 91/100.
El Bandito Mangaliza Harslevelu 2022
Honeysuckle, citrus, peach and spice on the nose. Dense fruit, fresh acidity and some tannic grip to the finish. Plenty of flavour intensity, the finish long and dry. Particularly well realised in this vintage.
CE's rating: 93/100.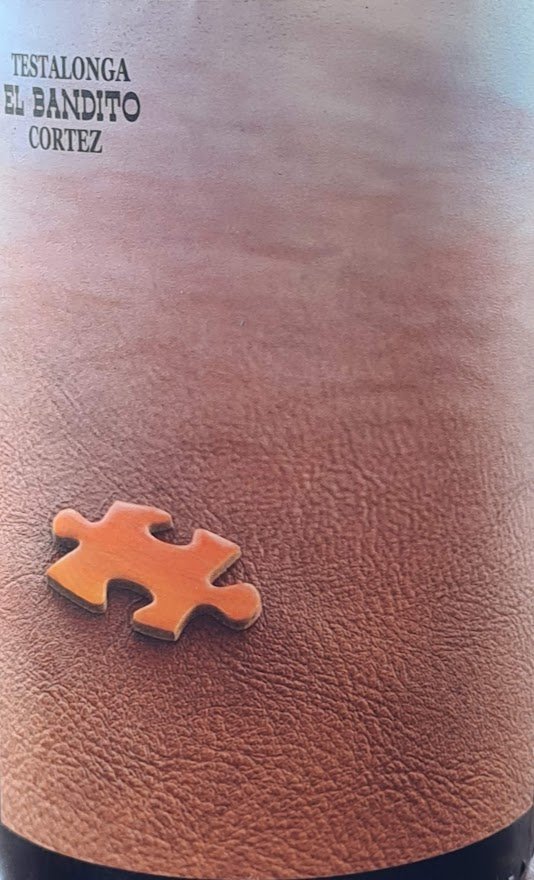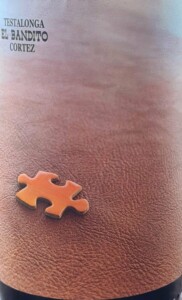 El Bandito Cortez Chenin Blanc 2022
From a Paardeberg vineyard, this vintage seems particularly delicate and subtle. Airy aromatics of hay, pear, peach, citrus and floral perfume while the palate is pure and linear with zippy acidity and a pithy finish.
CE's rating: 95/100.
Baby Bandito Stay Brave Chenin Blanc 2022
Kept on the skins for approximately 10 days. The nose has top notes of potpourri and ginger before citrus, peach and some earthiness. On the palate, lovely generosity of fruit, moderate acidity, the finish lightly grippy.
CE's rating: 92/100.
El Bandito Skin Chenin Blanc 2022
Price: R310
Kept on the skins for 12 days. Complex aromatics of honey, potpourri, ginger and some waxy character as well as hints of peach, nectarine and dried herbs. The palate is dense and thick textured but equally possesses great freshness, the finish nicely dry.
CE's rating: 94/100.
El Bandito Sweet Cheeks Muscat d'Alexandrie 2022
Essence of grape, blossom and some terpene character on the nose while the palate has pure fruit, zippy acidity and some pithy character to the finish. Entirely charming.
CE's rating: 90/100.
Baby Bandito Chin Up Cinsaut 2022
Fleeting aromatics of plum, pomegranate, earth and spice. The palate is light to the point of ethereal with snappy acidity and fine tannins. Huge refreshment value (alcohol: 11.5%).
CE's rating: 90/100.
Baby Bandito Follow Your Dreams Carignan 2022
Cranberry, raspberry, some fynbos and earth on the nose. Good fruit purity and punchy acidity before a savoury finish. Balanced, energetic and showing more refinement and interest than previously.
CE's rating: 92/100.
El Bandito Queen of Spades Tinta Amarela 2022
Nuanced aromatics of cranberry, red cherry, flowers and fynbos while the palate is juicy and fresh with crunchy tannins. Lovely poise and loads of flavour.
CE's rating: 93/100.
El Bandito The Dark Side Syrah 2022
100% whole-bunch fermentation. Attractive aromatics of red and black berries, lavender, a hint of olive and white pepper while the palate is light, but the fruit definition is impressive, the acidity bright, the tannins fine and powdery. Layered and long, this is one of the best versions of this wine yet.
CE's rating: 94/100.
No El Bandito Monkey Gone to Heaven Mourvèdre in 2022 due to smoke taint.
Check out our South African wine ratings database.   
Like our content?
Show your support.
Subscribe