Best Value Chardonnay Tasting 2019 – Results
4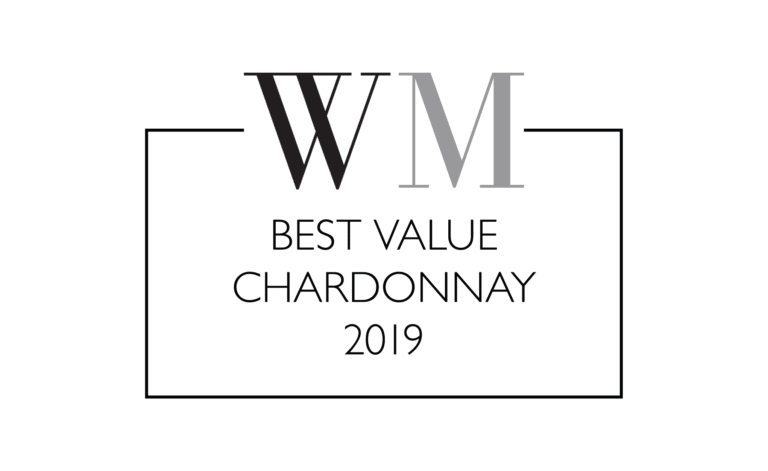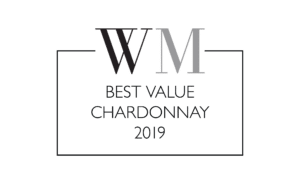 Results of the inaugural Best Value Chardonnay Tasting aimed at finding the best examples of this variety costing between R60 and R100 a bottle are now out.
The top five wines were as follows:
1. Fat Bastard 2018 – 90/100
2.= Cape Town Wine Co. 2018 – 88/100
2.= De Krans Wild Ferment Unwooded 2018 – 88/100
2.= Laibach The Ladybird 2018 (Woolworths) – 88/100
5. Slanghoek Private Selection 2019 – 87/100
COMMENTARY
At the recent Old Mutual Trophy Wine Show, local judge Alexandra McFarlane (owner-winemaker of McFarlane Wines) noted the relative scarcity of gold medals for Chardonnay and wondered whether the variety is perhaps held to a different standard. 'It's a bit of a holy grail to some of us.'
This is hardly surprising, not only from a 'White Burgundy' point of view but also given Chardonnay's relatively short but fascinating (some might say scandalous) history in South Africa. Unlike Chenin Blanc, Muscat and Semillon, it hasn't been grown here for centuries, and the material finally propagated here in the 1920s was poor. When the Burgundy-loving likes of Jan 'Boland' Coetzee, Danie de Wet and Peter Finlayson hit the winemaking scene (and its associated red tape) in the 1970s, they decided that drastic action was required, and so it was that Chardonnay vine cuttings were smuggled in by some of South Africa's most highly regarded winemakers – disguised as boxes of chocolates, wrapped in dirty laundry, tucked in nappies… And this didn't go quite according to plan: some of the 'Chardonnay' smuggled in from Germany, via Alsace, turned out to be Auxerrois!
To cut a long story short, the industry hasn't looked back since the Klopper Inquiry of 1986, which resulted in the establishment of the Vine Improvement Association. Today Chardonnay is the Cape's fourth most planted white wine variety after Chenin Blanc, Colombard and Sauvignon Blanc. It is grown everywhere from Elgin to Olifants River, and made in every imaginable style, from sparkling to sweet, with dry wines alone ranging from steely through creamy to richly buttery…
Quality has also improved exponentially in recent years, as noted by newly appointed Warwick Wines cellarmaster JD Pretorius, who also judged on the OMTWS Chardonnay panel. He responded to McFarlane's 'holy grail' comment as follows: 'I think there's been a step up in the general average of Chardonnay in the country and that's made it really hard to pick the golds, because you now sit with such a strong class, that to really find the few that stand out … is quite challenging.'
Needless to say, this made the prospect of tasting the Best Value Chardonnay submissions an interesting one. Would these wines costing between R60 and R100 a bottle be fresh and fruity but a little generic? Would 'wooded' examples (i.e. fermented in stainless steel tanks with oak chips rather than inexpensive barrels) have sweetish, over-the-top vanilla notes? Or would the 'step up' at the top end filter down to everyday drinking as well?
As a panel, we were really pleased with the overall quality. As expected, there was a fairly broad stylistic spectrum on display, from 'lean and fresh' to 'rich and full-bodied'. While many of the wines offered flavour and refreshment, our top five also displayed genuinely excellent varietal typicity (focused citrus or stone fruit purity as well as well-handled oak treatment, where applicable).
Hardly surprisingly, as it turned out, there were two shining examples from the Breede River Valley (one from the limestone soils of Robertson, which boasts the Cape's biggest plantings of Chardonnay, and one from Slanghoek in the Breedekloof). But then, as if to illustrate just how well Chardonnay adapts to different growing conditions, we also had wines from the Wine of Origin 'extremes' of cool-climate Cape Town and Calitzdorp in the semi-arid Klein Karoo, not to mention a great organic example, sourced more widely (WO Western Cape).
JUDGING PROCEDURES
The wines were tasted blind by a three-person panel consisting of Joanne Gibson (freelance wine journalist and Platter's taster, with a WSET Level 4 Diploma in Wines & Spirits), Ndaba Dube (Blaauwberg Beach Hotel F&B manager, a graduate of the Michael Fridjhon Wine Judging Academy) and Jeanri-Tine van Zyl (owner/creative director of Feed that Bird Communication Consultants, a first-in-class graduate of the Michael Fridjhon Wine Judging Academy).
Scoring was done according to the 100-point quality scale, with the top-scoring wines going through to the second round of blind tasting and discussion with Christian Eedes (winemag.co.za editor and roving chair). In other words, the final results do not merely reflect arithmetic averaging.
Like our content?
Show your support.
Subscribe