Nedbank Green Wine Awards 2011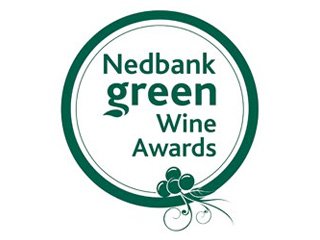 Results of the third annual Nedbank Green Wine Awards convened by Getaway magazine were announced today. The competition consists of two parts, namely best wines from organically grown grapes and best environmental practices.
Best Wines from Organically Grown Grapes
Best White, Best Overall
Reyneke  Chenin Blanc 2010
Best Red
Laibach Ladybird Red 2010
Best Sweet
Stellar Heaven on Earth Natural Sweet
Best Environmental Practices Award
Paul Cluver Estate
Runner-up: La Motte
Best Wines from Organically Grown Grapes: Tasting report
First off, it bears mentioning that entries were down this year to 49 wines from 11 producers, compared to 50 from 16 in 2010 and 51 from 19 in 2009. Why this negative trend? In a word: economics. Farming organically is both more expensive and more risky and in these straitened times, farmers are going to be pragmatic while consumers aren't inclined to underwrite the development of what remains a niche sector.
There are, however, plenty of good reasons why wine from organically grown grapes is ultimately a worthy category (and sponsor Nedbank are to be commended for its commitment to the cause). For one thing, studies have shown that trace amounts of synthetic chemical compounds used in the vineyard can end up in the pressed juice – green wines might therefore well be perceived as a healthier option.
More fundamentally, however, it is becoming clear that the prolonged use of agrichemicals leads to the degeneration of vineyard ecologies, the ultimate result being highly unstable monoculture farming.
One level up from this, is the increasing relevance of concepts like provenance and authenticity – in a globalised world where fast food and supermarkets predominate, we are increasingly concerned about the growing and consuming of food with a reverence for the soil and the seasons. In wine particularly, this is captured by the notion of terroir – that the end product should taste of the place where the grapes grow and hence the use of agrochemicals which serve to erase differences between different sites and make grapes more generic is contrary to this.
The above might be all well and good, but the significant question that remains about wines from organically grown grapes is whether they taste perceptibly better or at least different. The short answer is: no, not even a professional taster is going to be able to discern a wine from organically grown grapes from a conventional one with any real degree of confidence. That a wine is made from organically grown grapes does not make it taste better or worse, and as with the industry as a whole, quality ranges from outstanding to awful.
If truth be told, the feeling among this year's judging panel was that overall quality of the wines in the line-up was a little behind that of the overall industry, as if so much effort and resources was going into farming organically that winemaking was being neglected. That said, the wines were given no special privileges simply for being from organically grown grapes and Getaway readers can purchase the top performing examples with complete confidence. If you do choose to buy them, it's because you are engaging with issues that go beyond wine simply as a "lekker dop".
Like our content?
Show your support.
Subscribe