Greg Sherwood MW: Glenelly Lady May – a Cape legend in the making…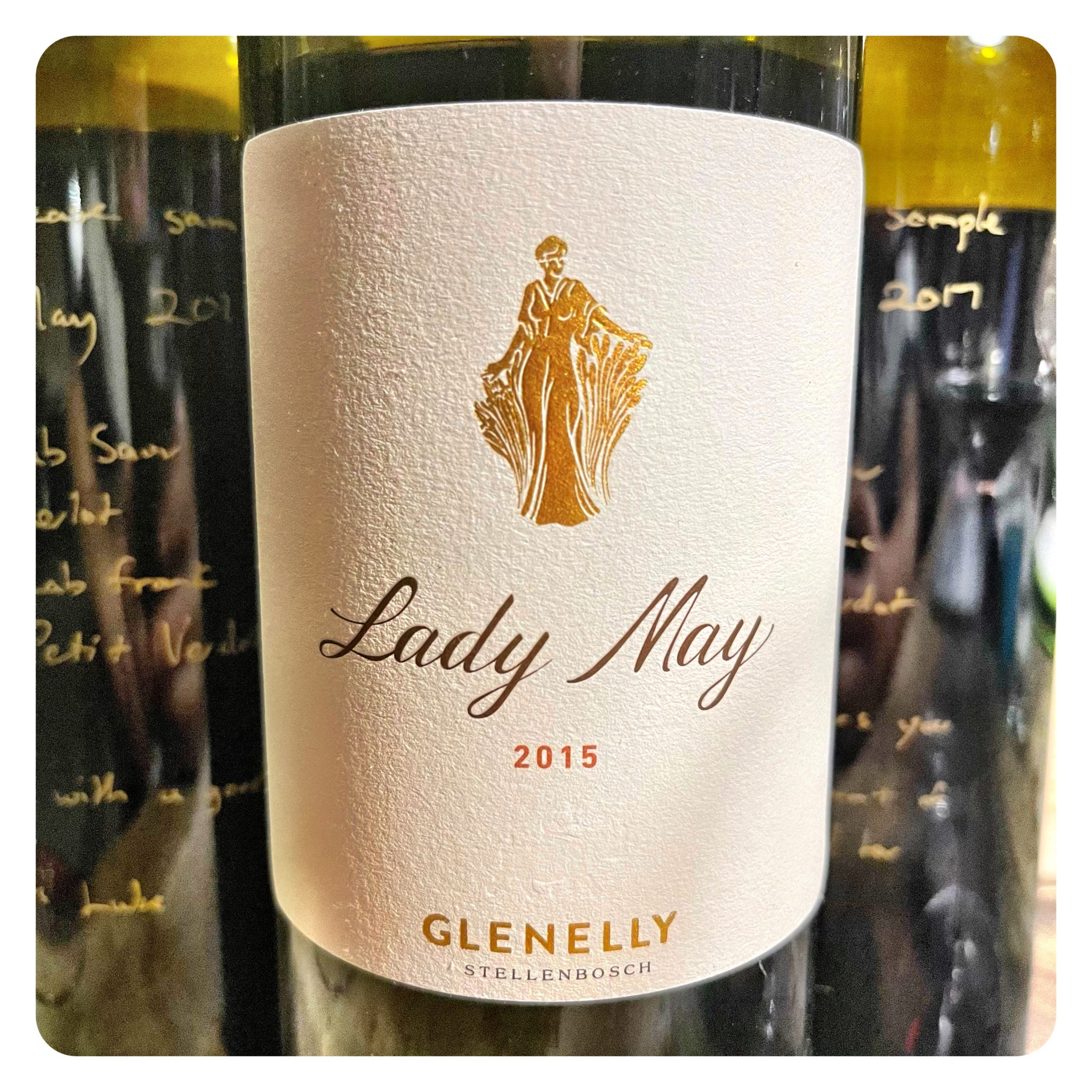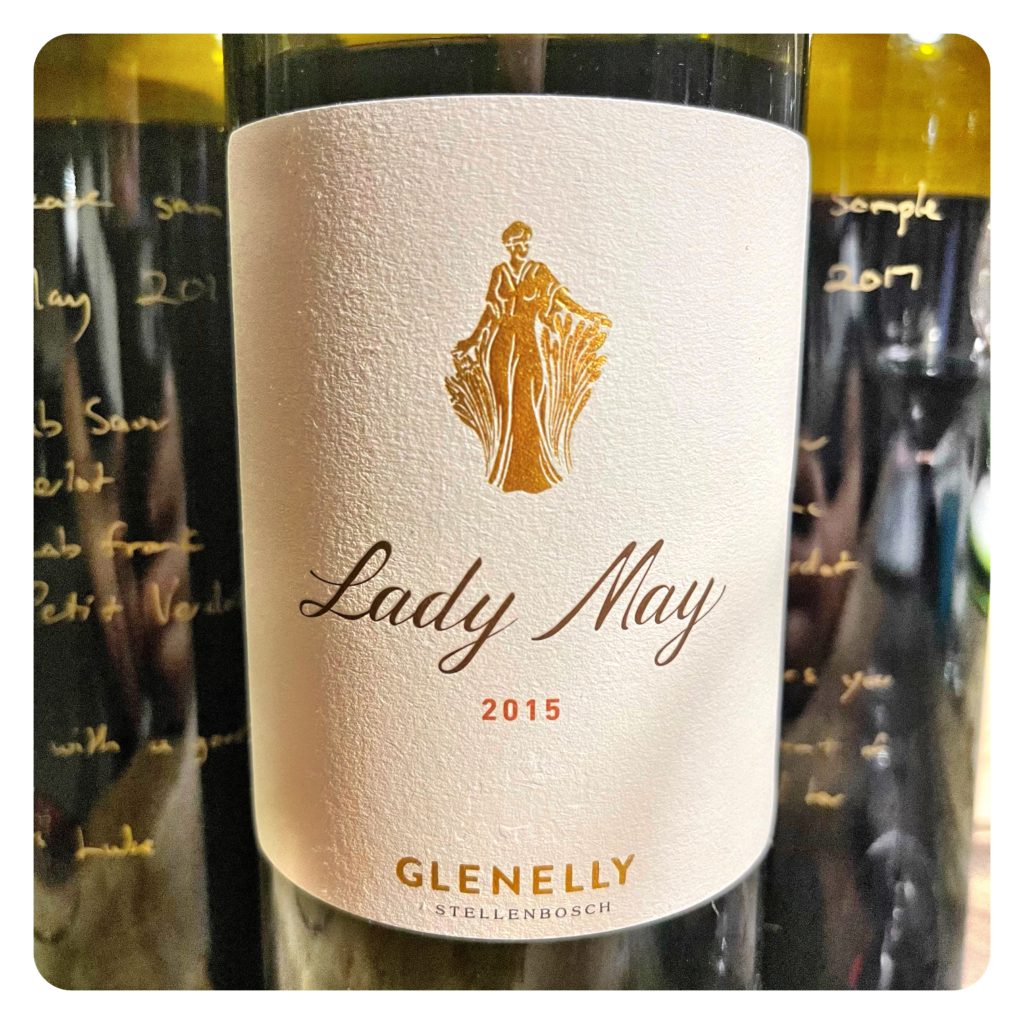 June in Europe means Bordeaux, Bordeaux and more Bordeaux … mostly in this case En-primeur 2020 trials and tribulations. As much as we love buying, selling and certainly drinking great benchmark Bordeaux, most of the UK fine wine trade has equally grown to despise the playground escapades that the Chateaux and negociants roll out year after year as if they were somehow reinventing the wheel and changing the course of human civilisation. But at least this year we have been spared the "greatest vintage ever" amateur dramatics line in favour of the "third in a trio of great vintages" mantra along with 2018 and 2019. With no international wine merchants travelling to Bordeaux due to the coronavirus pandemic travel bans and most international critics only tasting and rating the bold and the beautiful of the Grands Vins in the comfort of their living rooms before inevitably deluging their neighbours with vinous gifts of Chateau Lafite-Rothschild and Chateau Margaux, it certainly has been a slightly underwhelming campaign so far.
But of course, on the front line of the fine wine trenches in London, there is never a dull moment and not even the pandemic has managed to stifle new fine wine releases and offers from around the globe. Indeed, the market is hungry, thirsty and most importantly, cash-rich as the government make it almost impossible for high earners to spend their hard-earned money on practically anything substantial! On the front-line fine wine trenches, today a flare was fired into the dark sky to signal the arrival of the long-awaited Glenelly Estate Lady May 2015 Cape Bordeaux Blend. A sneaky early raiding party of six cases were hurriedly added to a palate leaving South Africa ahead of the main UK allocations shipments and finally arrived today with great excitement. You can most certainly expect the Lady May 2015 release campaign to be one of the most talked-about since the 2015 Kanonkop Paul Sauer launch.
A fine wine name slowly but surely carving out a defined international following, Glenelly is a beautiful property buried in a little corner of the Idas Valley in Stellenbosch. I had been meaning to visit for many years to understand its true essence, their French heritage and their philosophy but somehow always seemed to cross paths with CEO Nicholas Bureau or their long-time winemaker Luke O'Cuinneagain at tastings in London. The property was of course famously bought in 2003 by Madame May de Lencquesaing of Chateau Pichon Longueville Comtesse de Lalande fame in Pauillac, Bordeaux, with a vision to transform it into one of the pre-eminent fine wine producers in Stellenbosch.
With vineyards planted on near-virgin granitic rich soils, Glenelly had the opportunity to map out a varietal path that completely suited the style of wines they were looking to make. There would certainly be none of the red tape and restrictions Madame May had become so used to in Bordeaux. With sizable plantings of Chardonnay, Syrah, Merlot, Cabernet Sauvignon, Cabernet Franc and Petit Verdot, Glenelly now has all the building blocks for making some impressive wines. I did finally visit the estate back in February 2020 for a lengthy tutored tasting with O'Cuinneagain and Bureau, who generously opened an impressive array of older wines to illustrate not only the development of the wines in bottle but also the evolution of the estate's winemaking philosophy and their ongoing quality improvements year on year. Undoubtedly, from the beginning, you could see that these were wines made in a more classical, restrained style and the French Bordeaux heritage was undeniable, radiating out of every glass and making all the wines in the range excellent gastronomic friendly expressions.
Undoubtedly the highlight of the tasting for me was an impromptu mini-vertical of the 2010, 2013 and 2014 Lady May flagship red blends, and as I boasted at the time, I certainly could not resist twisting Luke's arm to dig out a bottle of the as then, unreleased, 2015. Needless to say, there were a lot of spark and fireworks that day, many of which were indeed reignited when Wine Magazine editor Christian Eedes tasted the Lady May 2015 and rated it a comfortingly similar 96/100 points. I however, was not lucky enough to taste the fabulous 2015 Lady May alongside some of Bordeaux's greatest red wines such as Rauzan Segla 2015, Cos d'Estournel 2015 and Chateau Angelus 2015. But as Christian knows all too well, I am a massive fan of blind comparative benchmark tastings. If you think your wine is one of the best, why not put it up against some of the best? This is of course what many producers have done before, but somehow, these previous comparative tastings did not seem to capture quite the same historical significance as the Lady May 2015 comparison tasting undoubtedly because of the extra Madame May de Lencquesaing of Chateau Pichon Longueville Comtesse de Lalande connection.
As great as the Lady May 2015 may turn out to be, it is never wise to rest on one's laurels which is why I was thrilled to be offered the chance to taste the embryonic Lady May 2016 and 2017 alongside each other. For benchmarking purposes, I opened another bottle of the newly arrived Lady May 2015 vintage just to make sure that I made an accurate and measured assessment of these two new budding Cape Bordeaux blend beauties. Notes and scores follow.
Glenelly Estate Lady May 2015, WO Stellenbosch, 14.5 Abv. (Tasting date: 08 June 2021)
79% CS, 8% M, 8% PV, 5% CF
Deep, dark and broody, this wine speaks with all the authority and confidence of a 5-star blockbuster vintage. Brimming with black menthol cassis, boiled blackberry sweets, black cherry and tight-grained cedar spice, this wine wears a superhero gown of graphite and stony minerality and whispers quality from the moment it hits the glass. Tight, focused and impressively compact, there is a seamless saline black currant balance with linear polished marble tannins and a super intense concentration. This is the culmination of years of winemaking refinement and is, without doubt, the
finest red wine commercially released to date at the Glenelly revealing the true terroir quality potential of these groomed, premium Stellenbosch vineyards. Drink from release and over the next 20+ years.
(Score: 96+/100 Greg Sherwood MW)
Glenelly Estate Lady May 2016, WO Stellenbosch, 14.5% Abv. (Pre-release
sample)
80% CS, 8% M, 6% PV, 6% CF
The 2016 blend throws a particularly dark, opaque red/black colour in the glass. Dark and foreboding but also ever so inviting at the same time. The aromatics are quite defined with perhaps the Cabernet Franc component currently punching way above its weight of 6% with seductive notes of freshly shaved cedar lead pencil spice, graphite, iron filings, iodine and the now hallmark Lady May character of dark, black, menthol cassis and peppermint crisp milk chocolate nuances. The palate is wonderfully suave and sleek, creamy and mouth coating with an accessibility and generosity of black and blueberry fruits that is very comforting and familiar. But just when you think the mouthfeel is all about silky tannins and fleshy black fruit concentration, the delicious tangy acids kick in to land this Hercules of a wine cleanly and effortlessly on the runway without even a hiccup. Like so many 2016 super-premium Cape Bordeaux blends from Stellenbosch, this wine thrills, seduces the senses and certainly impresses for the vintage. Drink from release or cellar for 10 to 15 years.
(Score: 94-95/100 Greg Sherwood MW)
Glenelly Estate Lady May 2017, WO Stellenbosch, 14.5 Abv. (Pre-release
sample)
90% CS, 6% M, 6% PV
If the 2015 Lady May blockbuster resembles a powerful, dense, Pauillac-styled Cabernet Sauvignon led red blend, then the 2017 is pretty much the antithesis, boasting the most elegant, silky, seamlessly harmonious texture combined with an attractively fragrant, Margaux-esque delicacy and graceful precision. While super youthful, the wine inevitably displays some of the lush, alluring and reassuringly expensive new oak creaminess, boasting layers of warm buttered brown toast smothered in black currant preserve, fresh espresso, hints of mocha dust and delicate vanilla pod spice notes. But probably the most pleasing element about this wine is the way winemaker Luke O'Cuinneagain has absolutely captured the truest essence of the 2017 vintage with its extreme purity, weightless fruit concentration that dances across the palate together with a focused, piercing intensity on the long, luxurious finish. This is class personified and I for one am completely smitten. Drink on release and over 25+ years.
(Score: 97-98/100 Greg Sherwood MW)
The moral of the story is perhaps that while Bordeaux's example has, does and always will permeate almost every aspect of premium fine wine production around the world, the real role model is what the region has achieved and offers the world in terms of production quantities and economies of scale, combined with exceptional quality year on year with age-ability – that has to be something to be greatly admired and even revered.
Greg Sherwood was born in Pretoria, South Africa, and as the son of a career diplomat, spent his first 21 years travelling the globe with his parents. With a Business Management and Marketing degree from Webster University, St. Louis, Missouri, USA, Sherwood began his working career as a commodity trader. In 2000, he decided to make more of a long-held interest in wine taking a position at Handford Wines in South Kensington, London and is today Senior Wine Buyer. He became a Master of Wine in 2007.
Help us out. If you'd like to show a little love for independent media, we'd greatly appreciate it. To make a financial contribution, click here. Invoice available upon request – contact info@winemag.co.za
Like our content?
Show your support.
Subscribe