Greg Sherwood MW: Allocation mailing lists – the future of fine wine sales?
2
It seems like just the other day that the United Kingdom was in uproar over Prime Minister Boris Johnson's decision to cancel Christmas at the eleventh hour with the imposition of yet another pandemic lockdown. But with Christmas almost upon us once again, it seems impossible that a further twelve months have passed by already. With still very little international travel possible except under an excruciatingly painful regimen of Covid-19 testing regardless of vaccination status, the months seem to simply blur into one another at an ever-quickening pace without any wine trips or holiday breaks to bookend the changing seasons of the year.
Thankfully however, wine trade tastings in person are back and while zoom tastings may still be the order of the day for many international producers including all the restricted winemakers down in the Cape, hopefully it will not be too long before travel restrictions are lifted and we can once again welcome South Africa's top producers back to London. But many producing nations are currently in the same boat and this week saw an incredibly interesting Clare Valley Cabernet Sauvignon Seminar presented in London with a live, big-screen video link to Australia as a room of 40+ Masters of Wine, Master Sommeliers and journalists tasted through an exciting array of premium, cool-climate Cabernets, some sighted and others blind.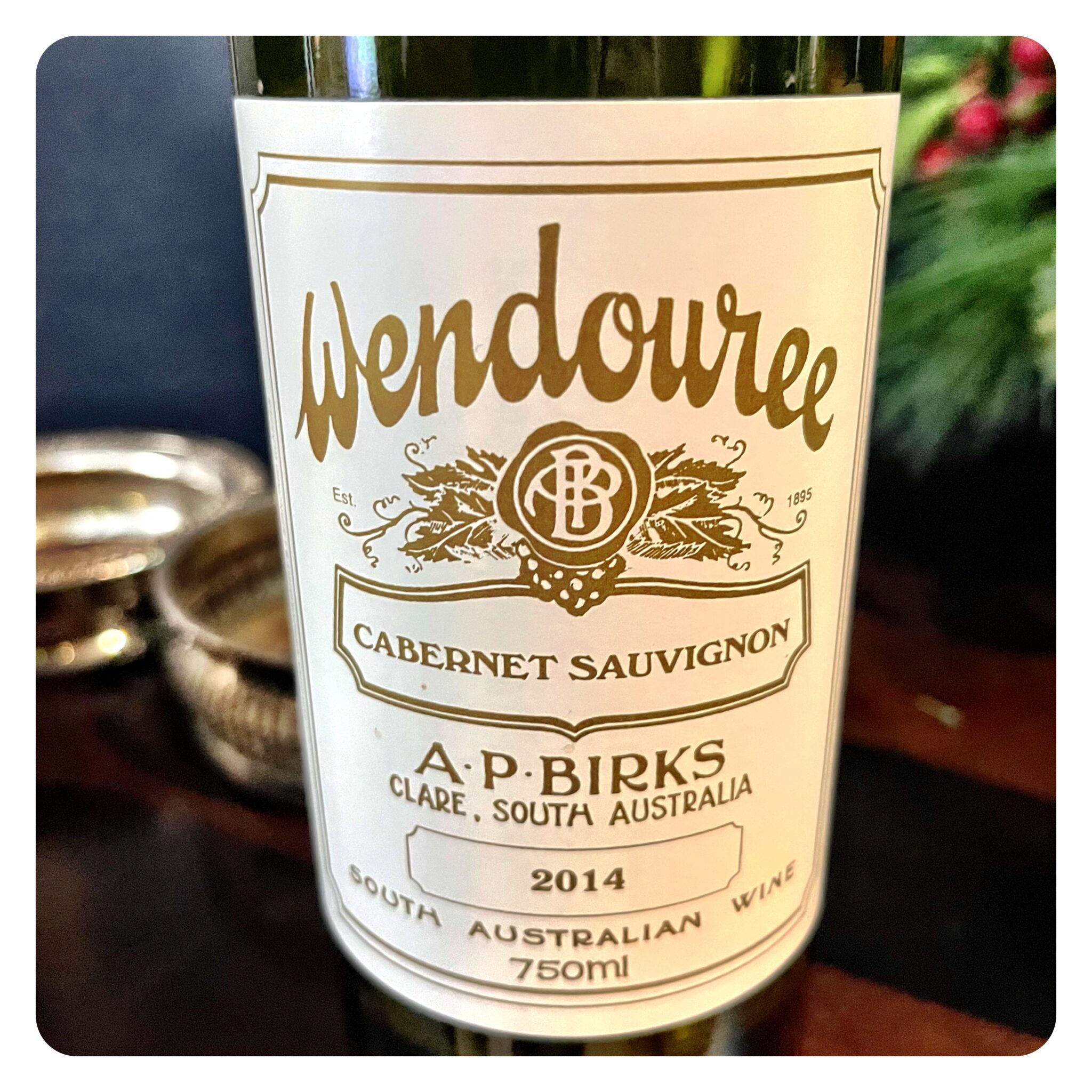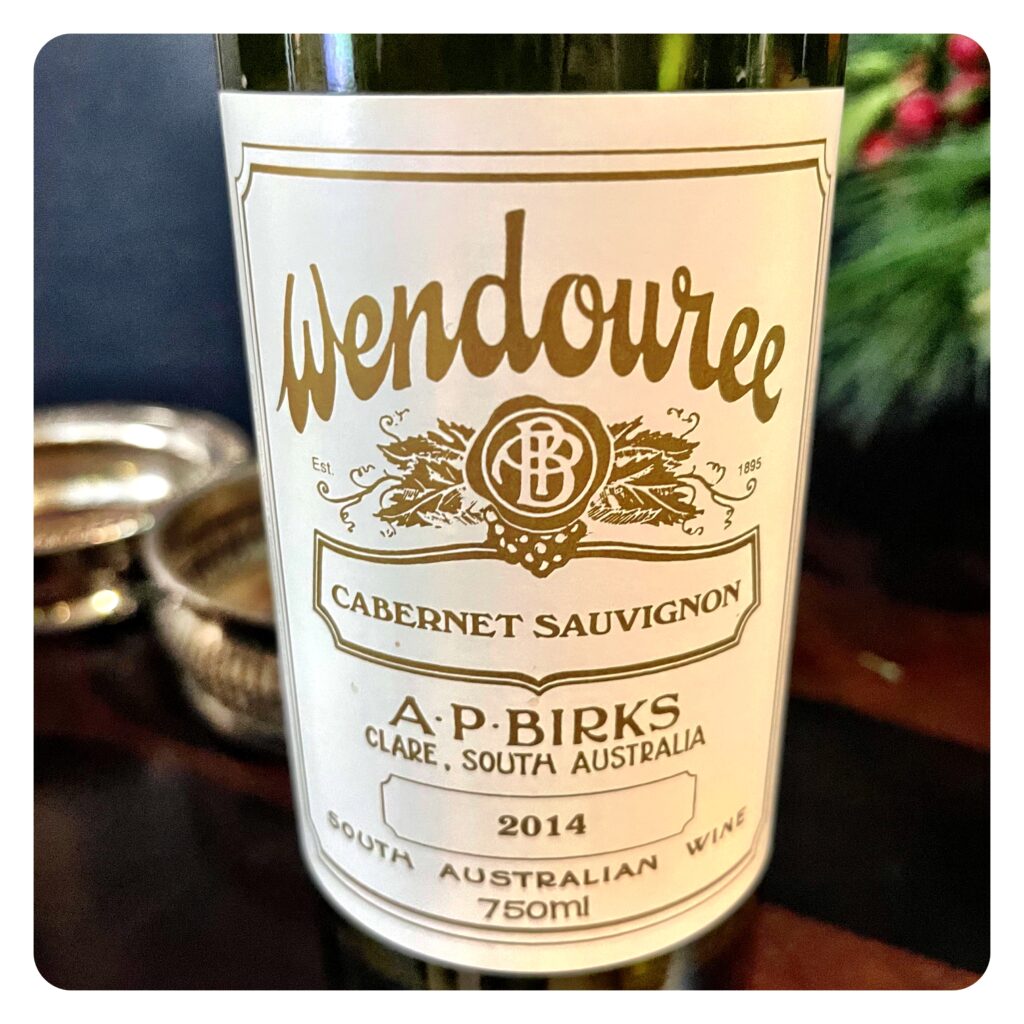 Incredibly, this was the very first time in my wine career that I tasted a wine from the famed Clare Valley producer Wendouree. Famously steeped in mystery, the Wendouree estate is an extremely private operation being completely closed to the public and with its cult wines being sold exclusively through an exclusive mailing list. In a rare vertical tasting some years back, fellow Winemag.co.za columnist Dr Jamie Goode described the wines as special, noting that… "they are made from incredible old vineyards in the Clare Valley, and they are made uncompromisingly. These are wines that age brilliantly. Indeed, they demand long ageing before they are drinkable. They are the antithesis of the fruit-forward, sweet, easy going public face of Australian wine, and are noted for their tight, acidic, fresh, savoury style."
Needless to say, I was not the only experienced wine trade member in the room to be tasting this incredible producer's wines for the first time. In an Australian context, Wendouree is as rare as they come with even secondary market stock being almost impossible to come by. We may covet the big names like Penfold's Grange and Henschke's Hill of Grace, but in comparative terms of availability, these two icons are in plentiful supply. Indeed, speaking to some of the other tasters after the seminar, most were at pains to even come up with a Wendouree comparison anywhere globally!
The closest suggestions we could come up with were Screaming Eagle and Sine Qua Non, both cult wines from California and both incredibly hard to obtain on allocation. Screaming Eagle is sold exclusively from an allocation mailing list which by all accounts has a waiting list that takes longer to join than even the famous Marylebone Cricket Club (MCC) at Lords. It is said that their mailing list allocations are bequeathed in wills, inherited by subsequent generations, and fought over in divorce settlements. A fascinating concept on so many levels.
Making these sort of comparisons does of course beg the question of how far off the South African market is from seeing something similar happening? There are now more and more top producers moving to the direct-to-consumer allocation mailing list model but none to my knowledge that are selling exclusively through their mailing list. For producers like Eben Sadie, Chris Alheit, MR de Compostella and Duncan Savage, to mention just four, mailing list allocations are becoming an increasingly important percentage of their annual new release sales that they not only make good margins on but that also allows these wineries to keep a finger directly on the pulse of some of their most loyal consumers.
It is now thought that the ability of a winery to directly control allocations as well as the sales channels is becoming one of the most important commercial developments in the modern wine trade. This trend must certainly have been influenced by decades of Bordeaux Chateaux selling blindly to negociants without ever really knowing or caring who their end consumers were. While the Chateaux-Courtier-Negociant system remains intact for the time being, direct-to-consumer marketing and database creation has definitely become an increasingly important priority for many large Cru Class producers. Information is the new currency and represents the means to control and grow one's market share in an increasingly competitive business environment.
As for the Wendouree Cabernet Sauvignon 2014, well, it was an incredibly detailed wine with soaring aromatics of violets, sage and cassis together with hints of brown toast, tannery leather and vanilla pod spice all seamlessly woven together on a medium to full-bodied palate, which was silky and elegant, firm and fresh without being hard or tannic in any way. Very, very impressive and certainly a solid 97/100 pointer in my book. It was well worth the wait and happily, yet another iconic wine ticked off my bucket list.
Greg Sherwood was born in Pretoria, South Africa, and as the son of a career diplomat, spent his first 21 years travelling the globe with his parents. With a Business Management and Marketing degree from Webster University, St. Louis, Missouri, USA, Sherwood began his working career as a commodity trader. In 2000, he decided to make more of a long-held interest in wine taking a position at Handford Wines in South Kensington, London and is today Senior Wine Buyer. He became a Master of Wine in 2007.
Help us out. If you'd like to show a little love for independent media, we'd greatly appreciate it. To make a financial contribution, click here. Invoice available upon request – contact info@winemag.co.za
Like our content?
Show your support.
Subscribe