Greg Sherwood MW: Competing against Burgundy brand equity
8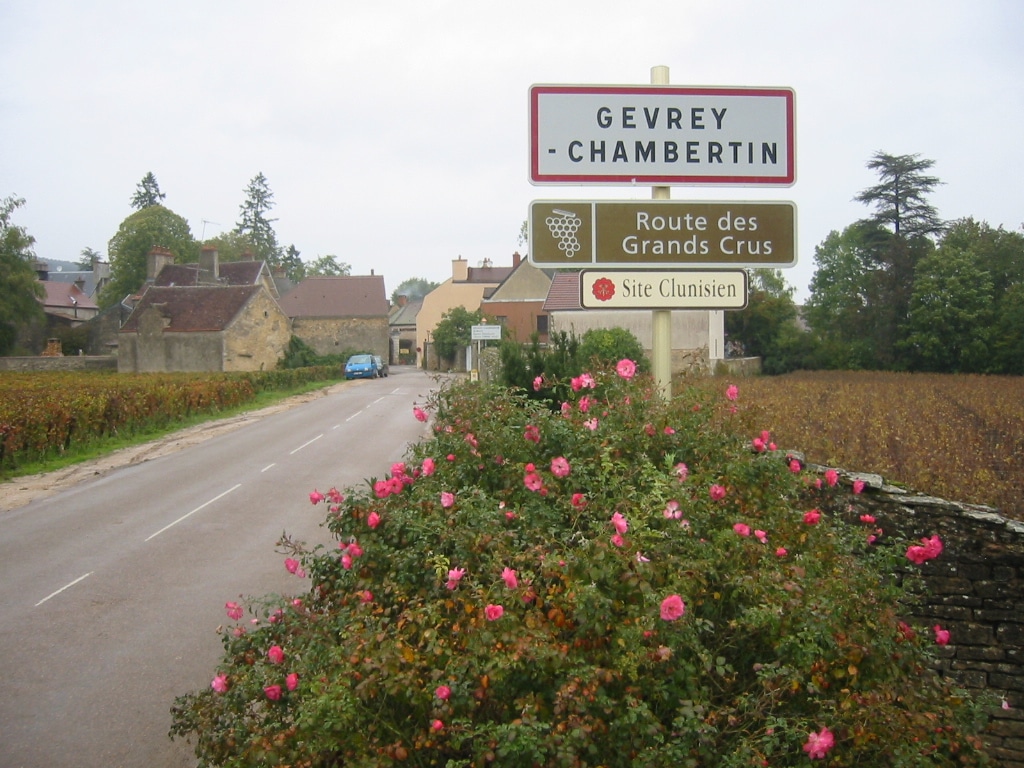 For some consumers, the month of January may represent an ideal opportunity to lay off the booze and enjoy a little dry respite after the excesses of Christmas and New Year. But in the wine trade, January means Burgundy En-primeur and the well-established bun fight that this campaign has developed into over the past decade. With supply chain issues continuing to affect wine availability and demand for top Burgundy whites and reds seemingly endless, everyone in the trade is expecting the campaign to be swift and successful. The big difference this year is that everyone knows that there is a veritable train smash coming just around the corner after the worst production levels in 2021 in classical European regions since possibly the great frosts of 1957 that killed broad swathes of prime vineyards across France resulting in one of the largest replanting programmes possibly since phylloxera.
With the lack of supply continuing to plague all the great appellations of Burgundy even before the 2021 frosts, the 2020 new releases look set to be snapped up with an even greater voracity than before as consumers stock up ahead of an uncertain campaign and significantly restricted wine supply next year. There is simply no escaping the fact that the tragic frosts in the classic regions of Burgundy, Bordeaux and the Loire are going to be felt by consumers for several years to come with price hikes in the region of 20% to 30% assured but equally little hope of these year-on-year increases being mitigated and reduced subsequently.
In anticipation of this changing wine landscape, it has been interesting and entertaining to read the many "predictions and trends" articles in the mainstream wine media that normally deluge us at this time of year. Most leading commentators do not anticipate the easing of supply chain problems until perhaps early 2023 when the pandemic and its corresponding global restrictions are predicted to start easing. However, the popular narrative being espoused instead is the inability of consumers to source and / or afford the classics of Bordeaux and Burgundy thus forcing them to look further afield for more readily available, cheaper alternatives.
To a great extent, this trend already occurred in the context of Bordeaux several years after the Bordeaux price bubble of 2009 and 2011 priced many consumers out of the market. Undoubtedly, high-quality producers in South Africa, California, New Zealand and Chile to a lesser extent, were the direct beneficiaries of this precipitous price boom. Then, when you consider the convergence of styles between the old world and the new world producers as global warming makes itself felt in Bordeaux, 14.5% to 15% ABV big, bold reds are becoming the norm not the exception. Who would have thought that the Cape would be able to compete so ably with their deliciously structured, classical 13.5% to 14% ABV Bordeaux-style blends?
As a country category, South African producers have probably benefited more than most from consumers discovering the true quality dynamic to be had. From our unique white offerings of Chenin Blanc and Cape white blends to classical interpretations of Syrah, Cabernet Sauvignon and Cape Bordeaux blends, the South African category seems to offer it all. Without looking to imitate Burgundy, our Chardonnay and Pinot Noir producers need to hold a steady course and continue to push quality and precision while other industry specialists offer more eclectic alternatives to consumers in the way of "Grand Cru" Cinsault, Grenache and Pinotage.
Despite this shift in consumer buying patterns, it's very important to make the distinction between consumers looking for cheaper alternative products that are similar in style and quality to what they used to buy and new migrating consumers who shift to new categories and styles completely in search of value-driven alternatives. The founder of Vivino, Heini Zachariassen, comments that "while discovery becomes crucial out of necessity, wine drinkers who are naturally curious will embrace opportunities to branch out and experiment. In return, wine producers and the broader wine industry will continue to innovate to reach this younger demographic."
In reality, Cabernet Sauvignon lovers have many more alternatives and options to choose from than drinkers and collectors of fine red and white Burgundy. Quite simply, Burgundy remains the holy grail of wine, a unique terroir in the Cotes de Nuits and Cotes de Beaune that produces premium expressions of Chardonnay and Pinot Noir that are unmatched stylistically anywhere in the world. This in essence is the reason that the wines of Burgundy continue to be the most sought-after wines in the world regardless of their never-ending price increases and continued scarcity.
Arguably, the relative opportunities for premium Chardonnay and Pinot Noir producers around the world to benefit from the shortage of Burgundy are somewhat limited. There is only one Puligny Montrachet, one Meursault, one Vosne Romanée and one Gevrey Chambertin and switching consumers to alternative products and categories is much easier said than done. Perhaps this is the way it should be after 700 years of building a unique brand equity.
Greg Sherwood was born in Pretoria, South Africa, and as the son of a career diplomat, spent his first 21 years travelling the globe with his parents. With a Business Management and Marketing degree from Webster University, St. Louis, Missouri, USA, Sherwood began his working career as a commodity trader. In 2000, he decided to make more of a long-held interest in wine taking a position at Handford Wines in South Kensington, London and is today Senior Wine Buyer. He became a Master of Wine in 2007.
Help us out. If you'd like to show a little love for independent media, we'd greatly appreciate it. To make a financial contribution, click here. Invoice available upon request – contact info@winemag.co.za