Greg Sherwood MW: Discovering old vines in the UK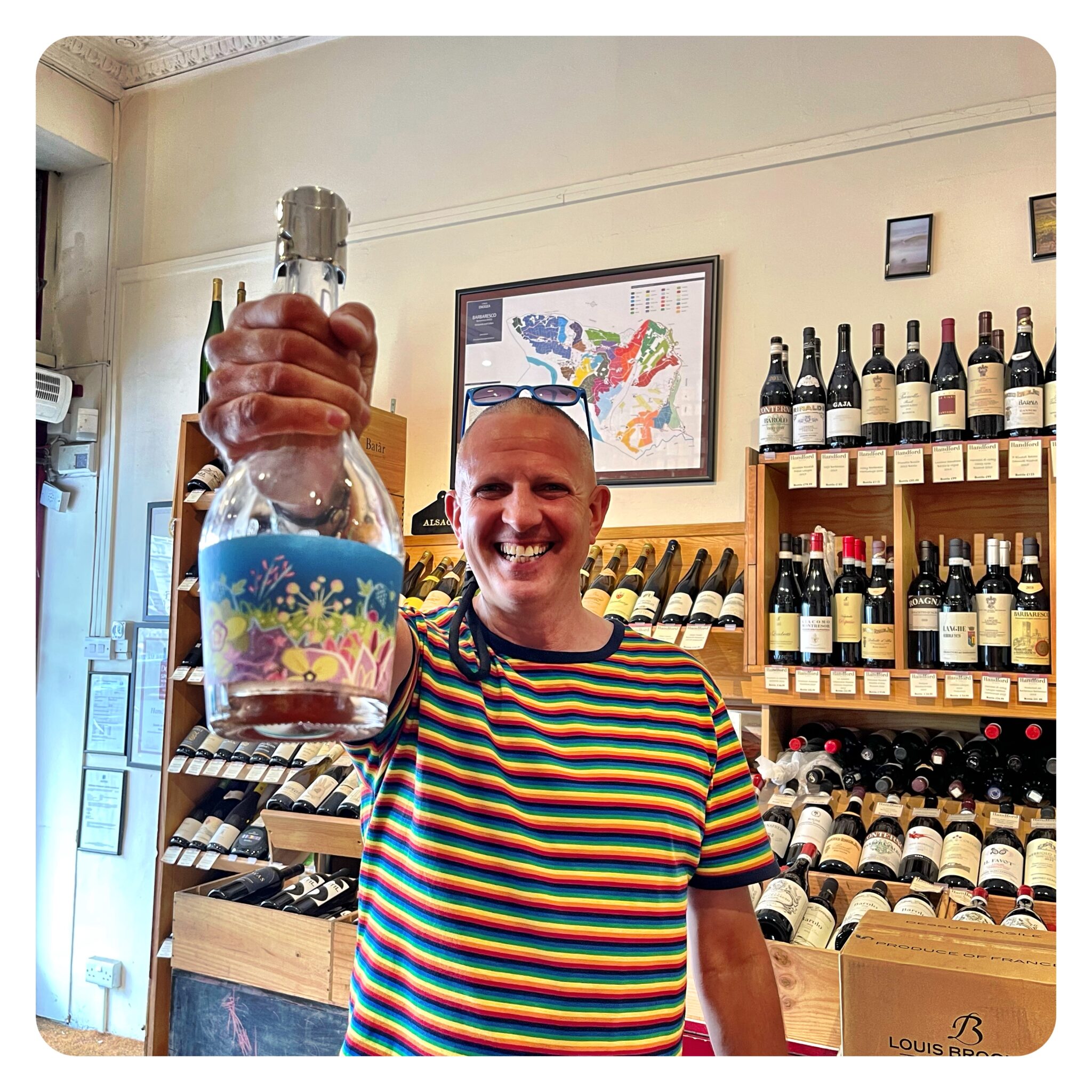 "Here's to the crazy ones, the misfits, the rebels, the troublemakers, the round pegs in the square holes."
Replace a few key words and the introduction to Lost in a Field website could read like any well-scripted marketing pitch from a multitude of Swartland young gun winemakers in South Africa. The similarities are startling, from the rugged determination and proverbial "balls of steel" willingness to risk a whole lot of capital for a new passion project, to the dynamic wine styling and branding that was created to evoke "emotion and questioning." Welcome to the Lost in a Field natural wines project which is on a mission to "rescue the fast-disappearing heritage grape varieties planted in the UK in the last century and to craft them into delicious, low intervention pet-nat using traditional winemaking methods".
Established by Tim Wildman MW in 2021, a veteran of 10 years of pet-nat production in Australia, and helped by Darcy Gander (vineyards) and Daniel Ham (winery & production), this great old British vineyard story has been reanimated and brought to life, and to the attention of a curious UK fine wine trade that has largely focused on the barrels and bottlings of imported Port, Burgundy and Bordeaux over the last two centuries at the expense of the local, home grown industry. Tim is on a mission to rediscover the British old vine narrative as primarily told through the technicolour prism of the German hybrid and cross heritage varieties planted in the 1960s, 1970s and 1980s by primarily eccentric amateur wine farmers.
Tim and I pretty much started our MW journey together around about 2003, with me finishing in 2007 and Tim shortly after in 2008. With a great passion for the Australian wine industry, Tim eventually disappeared off down under to pursue numerous wine related projects. It was during his decade in Australia that he discovered his passion for pet-nat production at a time that the Australian wine industry was desperately trying to re-invent and reinvigorate itself after decades of very conservative, mainstream branded high street collusion.
"Back then, the nascent British wine industry was based on a Burgundian model" … Tim explains, "of small plots established by grower-maker vignerons working out of garden sheds and garages, a stark contrast to the modern era of corporate brands and business models."
"Along the way, we're helping rescue abandoned and neglected old vine plots through the 'Lost Vineyard Preservation Society.' This is our grassroots movement, bringing together local communities and the UK wine trade through volunteer programs, crowdsourced funding and collaborations with like-minded businesses through dynamic promotional events".
So much of what Tim has discovered and achieved in a very short space of time shows an absolute resonance with the actions of the young mavericks of the Swartland and further afield in the early noughties. Tim's first bottled wine, the 2021 Lost in a Field "Frolic" pet-nat is a blend of 21 heritage grape varieties from vineyards located in seven English and Welsh counties, most of which were planted in the 1980s and 1990s, with the oldest being established in 1973. The initial exploration for Tim in the early planning and sourcing days took in over 200 separate vineyard visits of which, in the end, only two proved commercially viable to secure more than one ton or more of grapes – a grower in Kent and a grower in Herefordshire.
The 2021 Lost in a Field wine is made from a majority of 75% Madeleine Angevine for aromatics, 8% Reichensteiner for acidity, 2% Schonburger for perfume, with 2% Triomphe d'Alsace, 4% Rondo and 4% Cabernet Noir for colour, with small amounts of Seyval Blanc, Fruhburgunder, Ortega, Dornfelder, Solaris, Regent, Huxelrebe, Muller Thurgau, Pinot Noir, Pinot Meunier, Phoenix, Bacchus, Siegerrebe, Madeleine Sylvaner and Leon Millot making up the final 5% of the cuvée.
Lost in a Field "Frolic" 2021 Pet-nat, 9.75% Abv.
4.4 g/l RS | 6.4g/l TA | 3.6 pH
Wonderful aromatics of yellow citrus, blood orange and tangerine peel before lychee and white peach nuances. A cornucopia of aromas and perfumes are matched by a taut, sleek, linear palate texture that shows a lovely soft, creamy fresh mousse with a pinpoint bubble and delicious layers of passion fruit, dried guava, green mango and yet more tangerine and blood orange notes on the finish. Importantly, the wine is beautifully clean and fresh with pure fruit flavours giving life, energy and freshness. Supremely characterful and classy but certainly full of true English pet-nat eccentricity and character. Really very impressive indeed. (1,514 bottles and 404 magnums produced). 92-93/100 Greg Sherwood MW
While tasting the wine, our discussions ebbed and flowed, eventually drifting towards the exotic method ancestral wines made in the Swartland by the likes of the Mullineuxs and of course the unforgettable 'I Wish I was a Ninja' Colombard pet-nat produced by Craig Hawkins with the iconic picture of Paul Jordaan, now the esteemed head winemaker at Sadie Family Wines, frolicking in the pool of Vine Venom's Samantha Suddons in Riebeek-Kasteel all those years ago.
Interestingly, I feel I have only just scratched the surface of the Old Vine story in the UK, a feeling Rosa Kruger must still reminisce about from her own early days of the Old Vine Project setting about on its mission to document and preserve the heritage vineyards of the Western Cape. Yes, I did take home the remaining half a bottle of delicious Lost in a Field pet-nat 2021, and enjoyed it penning this very article. For all those young winemakers inspired to seek out old and exotic vineyards in South Africa, perhaps to craft their own pet-nat, remember Tim Wildman's crucial three T's as your guiding principles to producing a top-quality pet-nat wines: Timing (of picking), Turbidity (reducing the solids and sediment naturally through settling and cold stabilisation in tank) and Temperature (encompassing everything from winemaking all the way to serving!!!).
Greg Sherwood was born in Pretoria, South Africa, and as the son of a career diplomat, spent his first 21 years travelling the globe with his parents. With a Business Management and Marketing degree from Webster University, St. Louis, Missouri, USA, Sherwood began his working career as a commodity trader. In 2000, he decided to make more of a long-held interest in wine taking a position at Handford Wines in South Kensington, London and is today Senior Wine Buyer. He became a Master of Wine in 2007.
Like our content?
Show your support.
Subscribe