Greg Sherwood MW: In praise of the annual CWG Auction
3
In early 1996, I decided to up roots from my own slightly economically challenging times in Cape Town working for a small accounting software firm and reluctantly return to the highveld for a well-paid commodity trading position in Sandton City in Johannesburg. My dreams of carving out a successful professional career in Cape Town seemed a bridge too far. Cape Town was a tough, cliquey, unforgiving market that rewarded the few. The mid-1990s was also the beginning of a new era of mid-week commuting from Cape Town to Gauteng by high-flying executives who were determined to make the move to a cleaner and greener lifestyle in the Cape while not compromising their own professional development, business success or earning potential. Unfortunately I was just starting out on my own career path and had little choice but to follow the buffalos and leopards (Rands) in the big smoke of Johannesburg.
But every cloud has a silver lining and for me, my move back to Pretoria and Johannesburg would herald the start of my own personal wine journey that 25-plus years later I simply cannot imagine not pursuing. At the time, living in Cape Town offered wine geeks unfettered access and availability to an incredibly rich and vibrant wine scene, but unfortunately also required the participants to have the financial means with which to afford all the treats close at hand. In the hustle and bustle of Johannesburg, allocations were tight and supply of the top cuvées from iconic names like Thelema, Kanonkop, Rustenburg, Grangehurst, Bouchard-Finlayson and Cordoba notably meagre with fierce competition for every new vintage release. Johannesburg had the money and the affluence, just not yet the level of supply to satiate a thirsty and rapidly growing fine wine collector market.
My return to Gauteng also marked the establishment of my own fine wine cellar in Pretoria – a converted domestic worker's quarters, which were still found in most traditional older houses at the time. With my newly acquired money and means as a single professional male, installing an expensive, top-of-the-range air conditioning unit presented no more of a challenge than signing a blank cheque but nevertheless seemed absolutely essential for the perfect preservation of all the vinous gems I envisaged buying to fill my new cellar with. As I have already alluded to, stocking a cellar with the finest local wines certainly proved slightly more difficult than one would genuinely have imagined. Being able to afford the wines seemed the least of one's challenges. Nowadays, we have grown graciously accustomed to receiving split case and odd bottle allocations of Eben Sadie, Duncan Savage or Chris Alheit's sought-after rockstar wines. But back in the mid-1990s, this certainly seemed an odd proposition to me. The talent pool back then was undoubtedly much smaller and the distribution of top wines less fluid. Like today, everyone seemed to be chasing the same wines but with one very important difference – in 2020, South Africa is awash with diverse winemaking talent and an ever increasing array of niche, small production yet thoroughly sought after cult wines.
Where there's a will, there's a way and from 1996 until around 2000, I succeeded in quietly and fastidiously accumulating an impressive stash of fine wine, partially filling my cellar in Pretoria with circa 1 400 bottles of some of South Africa's finest and most desirable creations. There was everything in there from maiden release De Toren Fusion V 1999 to cases of hen's teeth Galpin Peak Tête de Cuvée Pinot Noir, boxes of the resurgent and rejuvenated Rustenburg John X Merriman and Peter Barlow 1996/7 produced by Kiwi Rod Easthope, cases of 1995 Cordoba Crescendo, 1995 Veenwouden Classic and even a sneaky case of the famed 1997 Boekenhoutskloof Syrah. Of course after padding out the dark cellar corners with additional stocks of the required classic red blends from Rust en Vrede, Meerlust, Kanonkop, Vriesenhof and Buitenverwachting, it left very little space for star treats from the Nederburg Auction that would occasionally surface at larger retailers like Markro or John Wilson Liquors.
But some things never change, and just as collectors cry foul about all the small icon wines that are becoming almost impossible to acquire nowadays, in the early to mid-1990s, there was still one holy grail that I never succeeded in successfully cracking… and these were the prestigious, iconic, gems of the Cape Independent Winemakers Guild as it was called back then, or simply the Cape Winemakers Guild (CWG) wines of today. Purchasing and drinking these wines represented the ultimate vinous Everest for any South African wino unable to obtain and/or afford the great wines of Europe. These wines ticked all the boxes… unicorn rarity and pinnacle quality. Over the first four or five years of establishing my cellar, I couldn't have drunk more than two or three CWG wines in that entire time. They were a true rarity.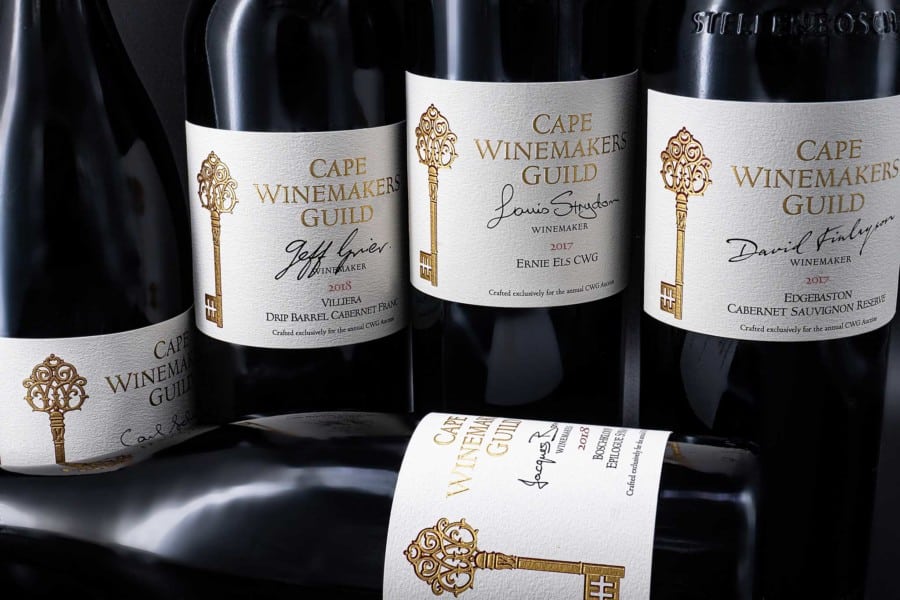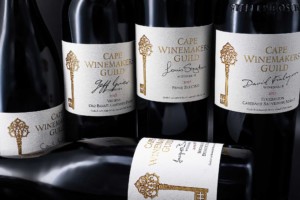 Having just tasted through the entire 2020 range of CWG auction wines at Bonhams Auctioneers last week in London under the guiding hand of guild member Gary Jordan from Jordan wines, the 3 October online auction certainly looks set to be another oversubscribed event bolstered by an ever-growing international bidding audience vying with local South African collectors for treasures such as the CWG Abrie Beeslaar Kanonkop Paul Sauer 2017, the CWG Andrea Mullineux Leeu Passant Radicales Libres Chardonnay 2015 and the CWG Bruwer Raats The Fountain Terroir Specific Chenin Blanc 2019. If the Coronavirus pandemic has taught us anything, it is the lesson one of my wealthy private clients recently reiterated to me as lockdown was ending… and that was the true value of a well-stocked wine cellar together with the luxury of a spacious garden in central London to drink the wines in. You can keep your private jets that are grounded and your chauffeurs that are furloughed, the fine wine cellar stole the crown. I look forward to seeing a number of these wonderous cases of CWG 2020 South African fine wines finding new lodgings here in London after the upcoming sale.
For ratings of this year's auction line-up by Christian Eedes, click here.
Greg Sherwood was born in Pretoria, South Africa, and as the son of a career diplomat, spent his first 21 years travelling the globe with his parents. With a Business Management and Marketing degree from Webster University, St. Louis, Missouri, USA, Sherwood began his working career as a commodity trader. In 2000, he decided to make more of a long-held interest in wine taking a position at Handford Wines in South Kensington, London and is today Senior Wine Buyer. He became a Master of Wine in 2007.
Attention: Articles like this take time and effort to create. We need your support to make our work possible. To make a financial contribution, click here. Invoice available upon request – contact info@winemag.co.za
Like our content?
Show your support.
Subscribe