Greg Sherwood MW: Prospects for SA wine in the UK market as Coronavirus drags on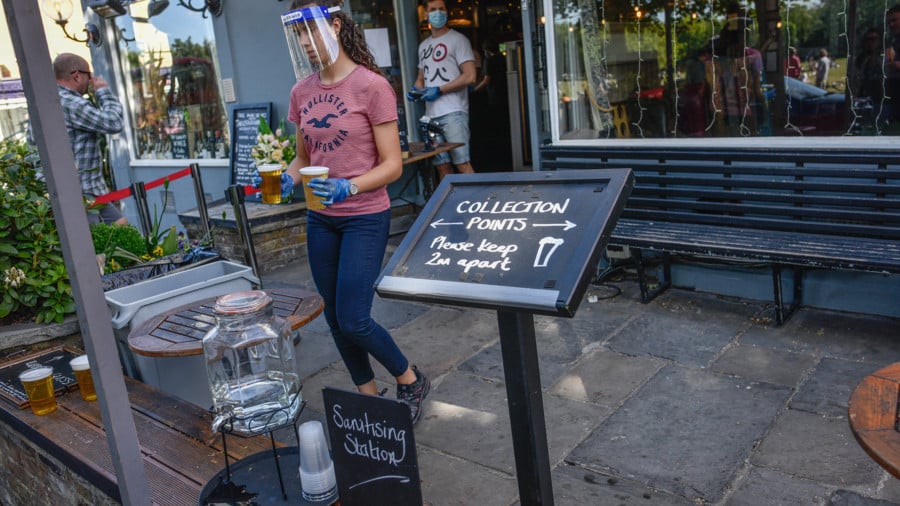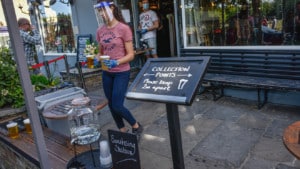 "Are you feeling lucky today punk? Well, are you!?" Surely one of the great Clint Eastwood lines from his iconic Dirty Harry movies has been playing through my mind as I contemplate the new normal post-Coronavirus lockdown as everyone sensible tries to get on with their lives in the most productive manner possible. Unfortunately, the luck of the Coronavirus draw has meant that there have been some clear winners and losers in the great pandemic battle for the health of the nation. With pubs and restaurants slowly but surely re-opening this week, independent wine merchants and wine retailers are still the clear favourites to reap the benefits of a nation traumatised by lockdown and that is anecdotally still very fearful of returning to a more normal, carefree socializing behaviour.
Just like any crisis that leads to a marked change in consumer behaviour, there are going to be businesses that benefit and others that get pushed to the brink of failure. I'd like to believe that the situation is not quite so black and white and that our future is not written in stone or pre-prescribed. Change is here, yes of course it is, but catastrophe, no not necessarily. Already widely discussed in the past weeks, the on-trade sector is certainly facing at least 12 to 18 months of excruciating hardship as social distancing rules come into effect and broader issues like the lack of consuming tourists and visitors in London turns the capital into an eerily quiet, slow-paced environment that may be good for low pollution levels, great for new budding cyclists and ideal for a generally slower pace of life, but it certainly isn't good for businesses, jobs, wealth creation and the wider economy.
Things are tough and look set to get a lot tougher before they start to get better. But just how good, bad or indifferent are the South African wine industry's prospects as we head into summer, increased wine consumption and more overall normalisation? With my usual caveat of being someone quite distant from the day-to-day buying and selling of the multiple supermarket sector, I can only surmise that business there is brisk and wine sales are strong, subject to the continued availability of stock, which is by no means a given considering the agonising lockdown endured by South African wine farms and producers in the first half of the year. But from the latest AC Nielson figures, some of the biggest supermarkets have reported year-on-year growth in wine and alcohol sales of over +18%. While a big chunk of this product undoubtedly originated from within the EU, as business and transportation channels continued relatively unaffected even during the height of lockdown, the strong footfall figures in supermarkets must surely also be positive for entry-level South African brands and supermarket own labels from South Africa in one form or another.
Where I can speak from a point of authority, is regarding the sales of wines in the independent sector. Thankfully, South Africa has continued to blaze a trail of excitement, quality and value for money with many of my own private clients really discovering a new, true essence of South African wine quality as they were weaned through lockdown on a strict home-delivery wine diet of red and white French classics of course, but also lashings of South African Chenin Blanc and white blends as well as a healthy array of Cinsault's, Syrah's, Cabernet Sauvignon's and Bordeaux blend's – and the response has been phenomenal. Continuity of supply was, of course, an issue, and the petitioning of the SA government to re-open exports based on multiple negative scenarios was certainly not doom-mongering. There are of course a lot of layers of supply in the market at any given point in time, but the demise of wholesalers and the broader on-trade sector certainly allowed extra wine stocks to be reallocated and redirected to the more needy independent retailers.
Now with exports starting to roll again and the first post-lockdown containers starting to clear Her Majesty's Revenue and Customs red tape, what other possible silver linings might be lurking out there to give wineries and exporters further reason for hope? Well, for one thing, online sales are booming once again and DTC (direct to customer) business models are being launched by wine companies left, right and centre. So if you are a winery that perhaps found it difficult to find an appropriate importer to distribute your wines, now might just be an advantageous moment to rekindle relationships or establish new ones. In the premium retail sector, stocks of premium South African wines have certainly been diminished and many indie merchants who don't necessarily import directly themselves, are desperately awaiting new allocations of all the icons like the 2019 releases from Lukas van Loggerenberg, Eben Sadie, the new vintages and cuvees from Ian Naude and Duncan Savage and of course the arrival of all the iconic 2017 block buster red releases from the likes of Kanonkop, Le Riche, Mullineux and Thelema to mention but a few.
For all my positivity, I do realise that for every success story or mini-business victory, there will be producers shuddering at the thought of yet more blank order books, diminishing revenue and growing cash flow pressures. My duty is not to deny the severity of the situation facing the industry but to reaffirm and communicate the unimaginable level of goodwill and positivity currently felt towards South Africa and South African wines. Is there a lot of hard work to be done? You bet there is, but it must be recognized that South Africa still retains an incredible level of positivity, goodwill and attraction that many other countries around the world would give their hind teeth to share. All that remains to be said is if you really want to guarantee strong sales of your wines in the UK market over the summer, go speak to your local sangoma and ask them to bless the UK with a long, hot and sunny summer… and the sales of fine South African wine will take care of themself. If there is one thing the Poms are very good at, it's drinking!
Greg Sherwood was born in Pretoria, South Africa, and as the son of a career diplomat, spent his first 21 years travelling the globe with his parents. With a Business Management and Marketing degree from Webster University, St. Louis, Missouri, USA, Sherwood began his working career as a commodity trader. In 2000, he decided to make more of a long-held interest in wine taking a position at Handford Wines in South Kensington, London and is today Senior Wine Buyer. He became a Master of Wine in 2007.
Attention: Articles like this take time and effort to create. We need your support to make our work possible. To make a financial contribution, click here. Invoice available upon request – contact info@winemag.co.za
Like our content?
Show your support.
Subscribe