Greg Sherwood MW: SA wine and the New Normal
I have never been as grateful as I am now that I work in the wine retail sector and not in the wholesale, restaurant or wider on-trade wine sectors. After six weeks of sitting at home wallowing in Coronavirus-related lockdown contemplation, I am finally back at work full-time after our retail operations reopened last week to a controlled number of walk-in customers once again after going exclusively online for the past two months. Thankfully, I have never been busier, although as a fellow buyer friend in the fine wine trade commented, we feel like we are all probably working an extra 10 – 15% harder but achieving only 90% of the desired results. Nevertheless, we are fortunate, our jobs are safe and my loyal customers carry on drinking wine (a lot of wine actually!) and also continue to buy into almost all of our new-release fine wine offers realising that this pandemic is but an ill wind, and it too shall eventually pass. But undoubtedly, a day does not pass when I don't think deeply about friends and colleagues who have had their livelihoods blighted by the pandemic.
Only just yesterday, a very close wine trade friend who imports a variety of premium Italian wines for primarily distribution into the on-trade, revealed that while he had just about survived the BREXIT business constipation and extended political navel gazing that ensued, the current lockdown circumstances were sadly the straw that broke the camel's back, finally forcing him and his family to up sticks and return to his wife's native Germany, ending a generally successful and rewarding stint of 26 years working and running his own wine business in the UK. Young children up rooted from schools and the only life they have ever known, friendships severed and a once successful business consigned to the 'what could have been' scrap heap. Depressingly, it is stories like this that are starting to define exactly what the new normal is going to look like for not only those living and working in the UK, but all over Europe.
Frustratingly, the more one reflects on the pandemic and various governments' reactions, the more one observes and wrestles with the infuriating contradictions that surface in every facet of day-to-day life. On the one hand, this pandemic has barely affected the health of the majority of those who have been infected, with many simply remaining completely asymptomatic or else suffering nothing worse than a couple of off-colour days with light flu symptoms and a headache. While on the other hand, it has also ravaged the land killing upwards of 60 000 people already in the UK while simultaneously blighting the economy and knocking -12% to -14% off the next quarters economic growth rate which had already stood at an anaemic pre-corona projection of 1% to 1.2% growth. Has the lockdown been a complete overreaction, or was the lockdown enacted two to three weeks too late like many now suggest? Or should we have followed a more liberal approach like the Swedes, allowing the young and healthy to carry on with a normal life, while encouraging more cautious preventative courses of action for the elderly and vulnerable? The simple answer is nobody quite knows… yet. However, what is becoming clearer by the day is that every young, economically active individual in the UK is going to be paying the Coronavirus consequences for decades to come by way of higher taxes, slower economic growth and higher unemployment while simultaneously being forced to live in a strange, social distancing dystopia.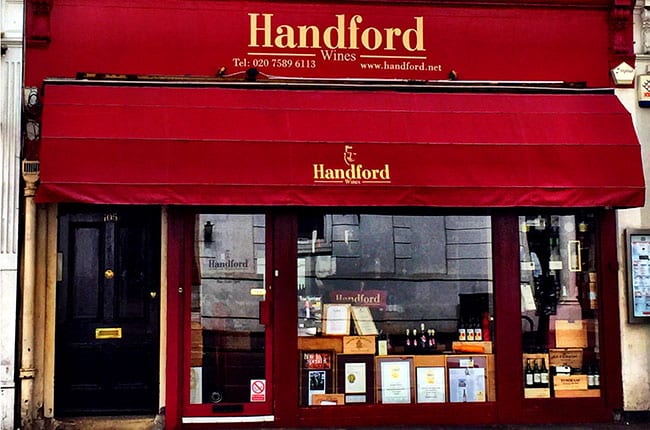 For all of us wine merchants, the enforcement of new social distancing rules twinned with the ongoing annihilation of the bar, pub and restaurant sector in the short to medium term will inevitably lead to a lot more home entertaining, home consumption of wine and vastly different consumption patterns to those that existed in the pre-Coronavirus era. These are facts of life and it becomes incumbent upon each and every one of us to ensure that whatever new status quo emerges, we remain an industry that actively promotes close consumer engagement with the world's great wineries, their colourful winemaking personalities, their intricate background stories and their delicious wines. With its natural proximity to the UK, it's safe to presume that the Bordelaises, Champenoises and Burgundians, etc. are going to up the ante to protect their hard-won but highly lucrative market shares in the UK.
With a sharp drop-off in long haul travel and a reduction in wine tourism and tourism in general predicted, South African producers are going to have to think outside the box and come up with new and innovative ways to retain the strong bonds and excitement that have been established with consumers in the UK. Whatever ideas and plans the industry eventually comes up with, they will need to be grounded in the simple bare-bones economics of producing high quality wines that over deliver at their given price points, that represent South Africa's own individual history and authenticity while focusing on our own unique selling points to spearhead the attack… think premium Chenin Blanc, old Vines Cinsault and white blends reinforced by the cavalry classics such as Swartland Syrah and Stellenbosch Cabernet Sauvignon, etc. Now more than ever, despite funding restraints, Brand South Africa needs to be kept at the heart of the 'new normal' to ensure that these great wines continue to resonate with thirsty UK consumers.
Greg Sherwood was born in Pretoria, South Africa, and as the son of a career diplomat, spent his first 21 years travelling the globe with his parents. With a Business Management and Marketing degree from Webster University, St. Louis, Missouri, USA, Sherwood began his working career as a commodity trader. In 2000, he decided to make more of a long-held interest in wine taking a position at Handford Wines in South Kensington, London and is today Senior Wine Buyer. He became a Master of Wine in 2007.
Attention: Articles like this take time and effort to create. We need your support to make our work possible. To make a financial contribution, click here. Invoice available upon request – contact info@winemag.co.za
Like our content?
Show your support.
Subscribe