Greg Sherwood MW: Sledgehammer Politics South African-style
9
I make no apologies for trying to uphold a resolutely positive demeanour in the face of on-going trouble and strife in both the UK and South African economies. Thankfully, the UK government, however incompetent and increasing woke they have become, enforcing ever more incoherent and disparate policies with those of Scotland and Wales, they have not yet turned into a government that thrives on schadenfreude.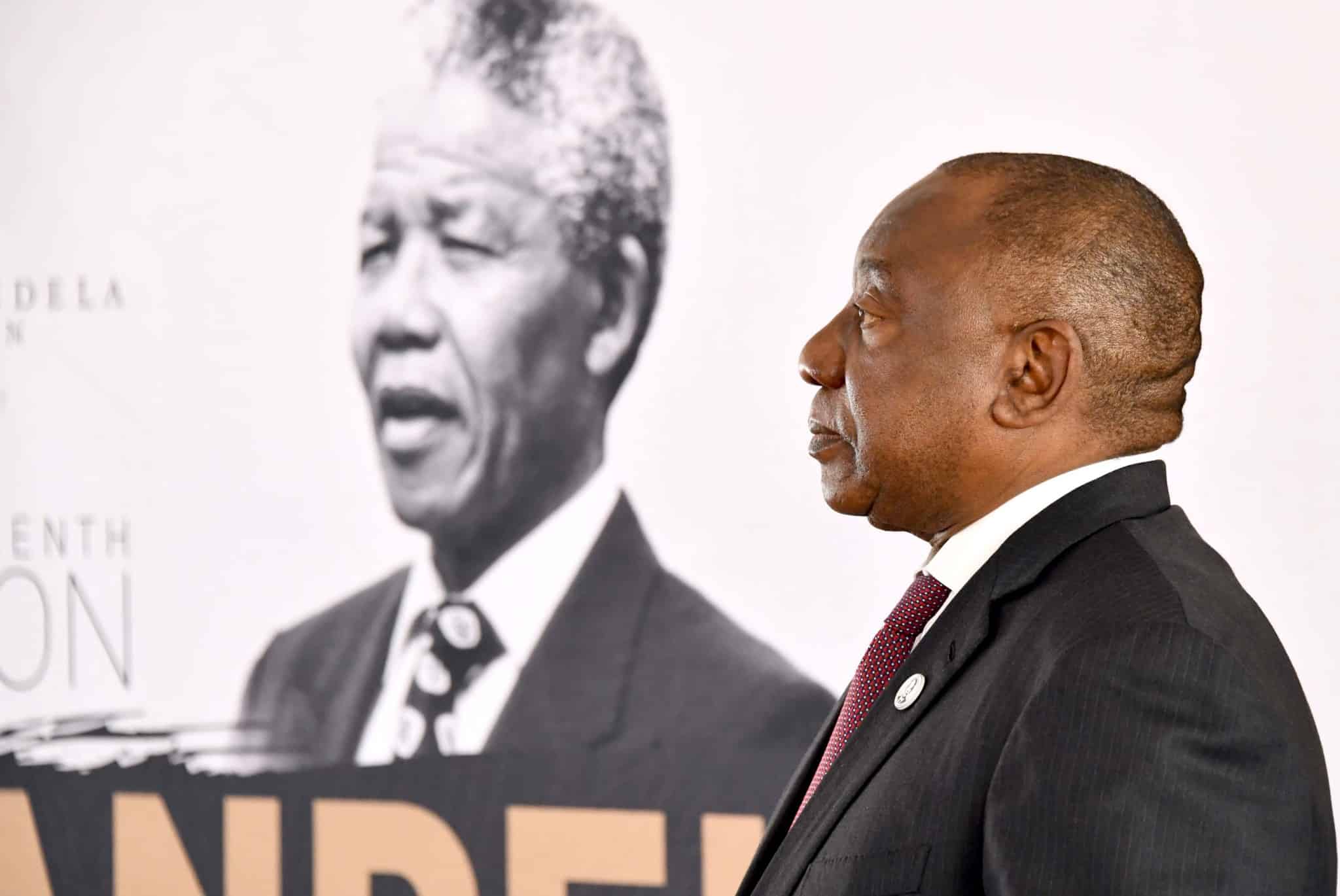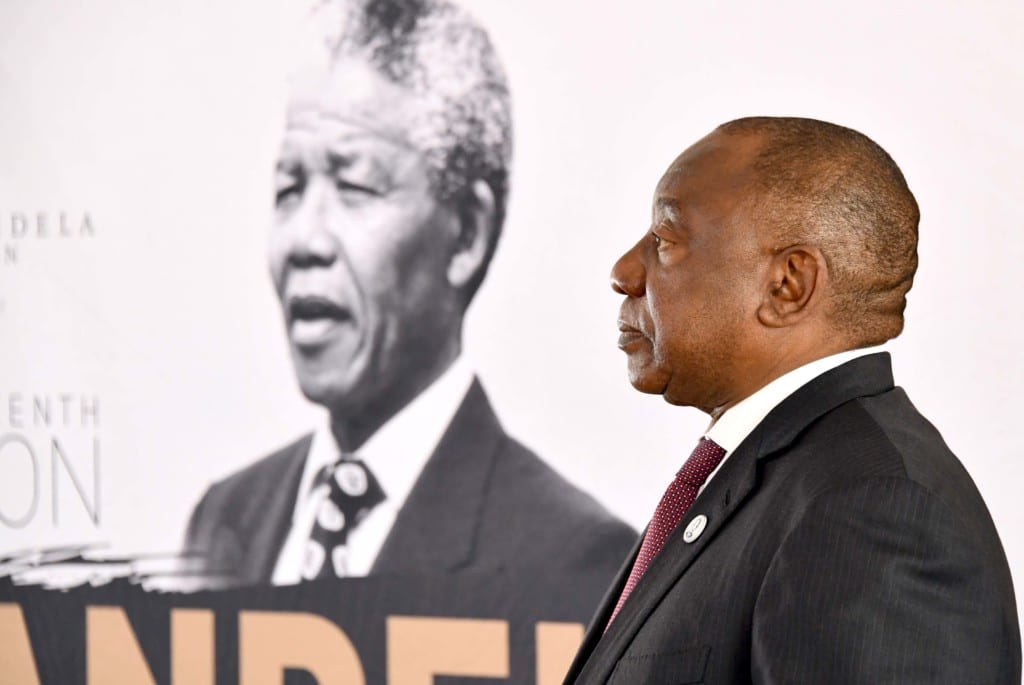 But it seems in South Africa, the populace is firmly beset by politicians who are deriving a great amount of pleasure from the suffering and misery being inflicted on wide swathes of the economy, most notably in the wine industry in the Western Cape that also happens to be one of the region's largest employers. For the first time, possibly ever, I am seeing influential, successful industry leaders starting to buckle and fall prey to the relentless waves of negativity and incompetence emanating from South Africa's dogmatic national politicians. The final straw for many of our teetering wine farms? Let's hope not.
Like a bad dose of déjà vu, a nationwide alcohol ban has descended across the nation once again and thrown thousands of livelihoods into peril. This blanket ban on the transportation, distribution and sale of all alcohol resembles, from the outside, a proverbial sledgehammer being used to crack a small nut. Interestingly, the popular narrative now emerging from the government encompasses the nations' collective inability to handle and consume alcohol responsibly during lockdown, therefore directly impeding their broader anti-coronavirus strategies. Funny how this was never an issue pre-Coronavirus!? Across the UK, in complete contrast, it was interesting to note that once the closure of restaurants, bars and pubs was announced at the beginning of lockdown, wine shops were immediately classified as essential retail businesses and given a special dispensation to remain open alongside all the food retailers. Unlike the South African government, UK politicians realised that effectively banning the sale and distribution of alcohol would constitute a most serious and grave deprivation of national civil liberties and would almost certainly not have been tolerated by the broader population.
All across Europe and the United States of America, a much broader philosophical debate has started to rage as governments enact ever more draconian measures to fight the Coronavirus pandemic, many of which have been deemed by large sectors of the establishment as unacceptably authoritarian and unjust, and thus representing a clear encroachment on the civil liberties enshrined in law in most of these countries constitutions. If you are one of those that believe that all governments are merely benign entities happily existing to serve its people, well, then you probably aren't going to be too worried by the current laws being enacted by many governments. If on the other hand, you are one of the growing numbers of sceptics who see the increasing disregard for political due process and the authoritarian decisions power hungry politicians are enacting, then you might be more worried about the parallel agendas many of these politicians harbour, specifically in a South African context. Parallel agendas you may ask?
Well, from where I stand, some of the alcohol and tobacco abolitionist murmurings surfacing from very senior government ministers reeks of blatant nanny state, backdoor national socialism where policies and laws are enacted unilaterally and in the name of 'protecting the greater population' as if it were some collective huddle of young adolescent kids who need a special kind of authoritarian paternalism to look after them… because they don't know any better. If my memory serves me correctly, this was half the root evil that inspired and underpinned many of the policies in the early years of apartheid in the 1950s and 1960s. This kind of dogma is extremely dangerous and more often than not leads to negative outcomes for the majority of the population if left unchallenged.
As many governments and countries around the world now try and move out of hard lockdown in the hope of reviving their flagging economies, many politicians are now realising in an almost naive hindsight that perhaps shutting down their economies so totally was not the most inspired decision to follow. Only in the past weeks, Norway's Prime Minister apologised on national TV for their draconian lockdown and admitted that following a more measured, cautious route of Coronavirus prevention in the model of Sweden, might actually have been a more appropriate and less economically damaging course of action to take. Already in the UK, we can see that as the economy slowly tries to returns to life, large swathes of the hotel, tourism, hospitality and restaurant sectors are flatlining on the hospital operating table. The hard shock treatment meant to protect the patient has instead had the opposite effect and actually killed them.
It may already be too late for South Africa to learn the lessons from other countries that preceded it in the pandemic as the damage to the economy may already be terminal. What is clear is that the hard lockdown policies South Africa is blindly reverting back to including the blanket alcohol ban, will cause untold long-term economic damage much of which will quite simply not be reversable. Now is the time for intelligent, considered, measured policies that keep the patient alive instead of killing him. Why not allow mail order wine sales, wine club and membership wine sales and deliveries? Why not allow home deliveries direct from wineries? Sledgehammer policies will neither stem the new spike in South African Coronavirus infections nor improve the capacity of a creaking healthcare system that has been historically mismanaged and faced chronic underinvestment for decades. It is never too late to turn course for the greater good of the economy and the whole country.
Greg Sherwood was born in Pretoria, South Africa, and as the son of a career diplomat, spent his first 21 years travelling the globe with his parents. With a Business Management and Marketing degree from Webster University, St. Louis, Missouri, USA, Sherwood began his working career as a commodity trader. In 2000, he decided to make more of a long-held interest in wine taking a position at Handford Wines in South Kensington, London and is today Senior Wine Buyer. He became a Master of Wine in 2007.
Attention: Articles like this take time and effort to create. We need your support to make our work possible. To make a financial contribution, click here. Invoice available upon request – contact info@winemag.co.za
Like our content?
Show your support.
Subscribe