Greg Sherwood MW: The Fine Wine Price Conundrum
2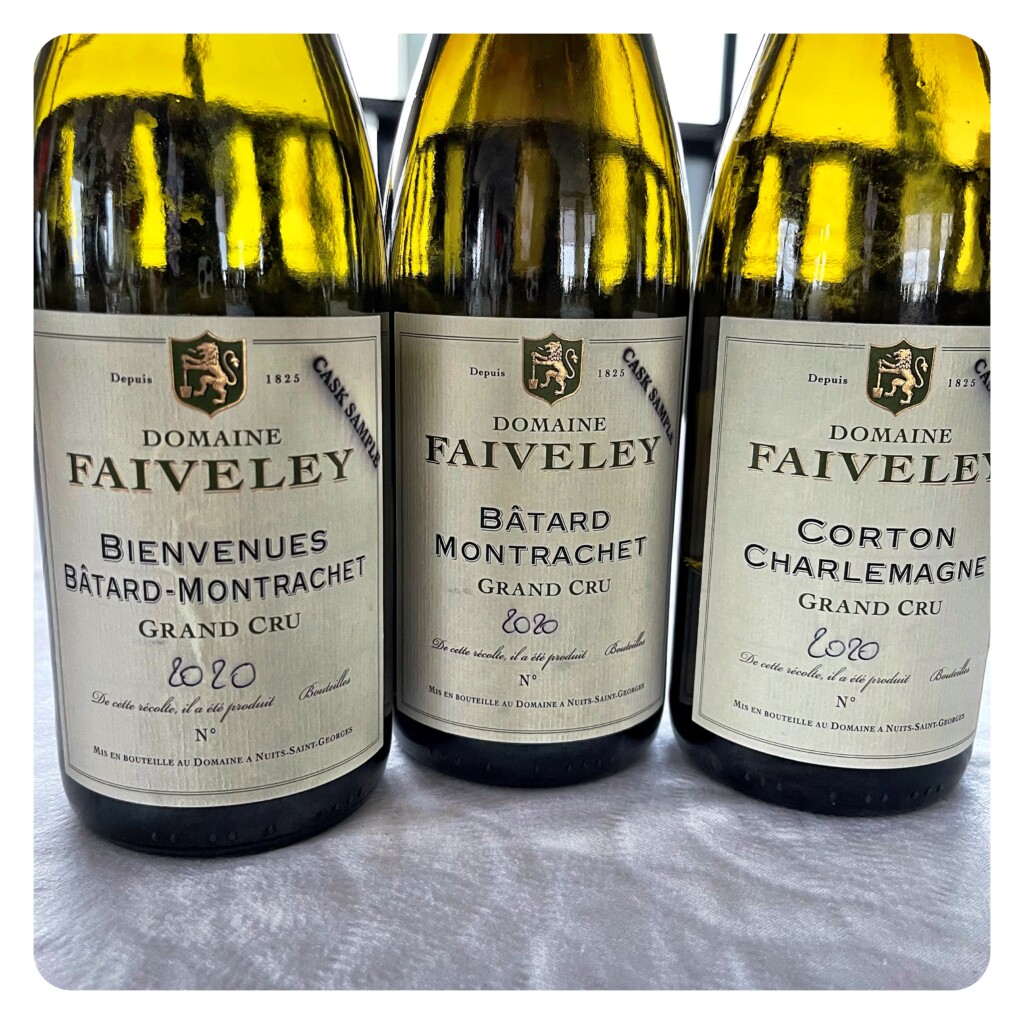 My father always used to say that the biggest difference between those people who preferred to live up on the highveld in the thin air of Pretoria and Johannesburg versus those who loved living down in the Cape was all down to how you embraced the seasons. Up-country living was all about monotone hot or cold lifestyles whereas living in the Cape was focused on all four nuanced seasons of Summer, Autumn, Winter and Spring encompassing all the different clothes you wore, the different seasonal foods you ate and of course, all the different wines you drank to match every season. Provided you could accept your expensive leather brogues going mouldy in the cupboard in a cold, damp, Cape winter you were sure to get on just fine.
Seasonality, as they say, is very good for not only your soul but also your mental health. Well, the Gautengers reading this might be cringing at this point but I'm sure everyone who lives happily in the Cape, whether they were born there or are now adopted sons or daughters, will agree with me wholeheartedly. There is just something special about the transitioning of the seasons, the changing of moods, the changing of ones' own biorhythms and the deeper introspection that each season evokes in individuals. It is of course the beauty of this seasonality that is so entrenched in the Cape and that I believe is responsible for sucking in so many European nationals and making them feel so at home.
While many of us South Africans living in London stare down the barrel of another stark, cold winter here in Europe, the challenge of course is to simply accept the seasonality and incorporate it positively into our daily patterns of life. In the wine trade that means transitioning in the Autumn and Winter months and starting to eat plenty of hearty  game dishes, whether you are a shooter or not, and of course drinking plentiful amounts of fine red Burgundy. And of course on cue this week, we saw the first of many incredible En-primeur 2020 Burgundy tastings to come with the profiling of the wonderful wines of Domaine Faiveley. Simply incredible quality, very finite production and unbelievable global demand all adding to the massive pressure on new-release pricing.
Chatting to several other senior old-school Masters of Wine at the tasting like Mark Bingley MW and Charles Taylor MW, it was certainly interesting to see their pronounced resignation at the fact that the upcoming En-primeur campaign would be even more expensive yet again and the supply of wines even smaller than 2019. These two factors just seem to occur recurrently like day follows night and the market accepts the fact. In reality, I suppose merchants don't really have a choice because demand is simply outstripping supply not only in the premium upper echelons of fine wine but also in the simple day to day "drinking Burgundy" categories. But what about in South Africa? One of my eternal fascinations is of course the one of pricing of primarily our top premium icon wines.
It is, of course, no secret that the South African home market is labouring under some very difficult economic circumstances post-pandemic, yet it hasn't particularly seemed to affect the uptake of all the 2020 fine wine allocations released to the market recently. Add to this the very successful season of the Strauss & Co Fine Wine Auctions and a phenomenally successful Cape Wine Makers Guild Auction, and it doesn't take much to see that premium South African red and white wines are still an enviable asset class at the moment in local and international circles. Yet interestingly, prices in the home market have been superficially suppressed by the pandemic while demand for the top producers has continued to outstrip supply. With this latent potential hanging over the local market, there possibly seems trouble coming down the line.
The local market has of course long since cast off the mantel of being cheaper than international markets, especially where our top 20 or 30 wineries are concerned. Indeed, the days of being able to buy 10, 20, or 30 cases cellar-door on holiday from Europe, and ship them to back the UK or EU, to land and be delivered to your front door at a lower cost than buying them on release in your own international market from the local importer are long, long gone. But the mathematics of this equation does beg some difficult questions. With many or most producers in South Africa now looking determined to focus on quality over quantity, and raise the average bottle price, overall pricing in the local market which has generally been subject to international parity pegging, will surely need to rise in the same way our local SA petrol price rises when the international oil price also increases.
Most of the above is simply de facto. But what remains more of a conundrum is where the breaking point lies. At what price point will local consumers, except for the uber-wealthy, simply stop taking up allocations of all the top red and white wines? At what price point will the local South African on-trade price become simply too exorbitant for locals to indulge in the finer wines from their home market? These are indeed taxing questions which will need answers so long as the insatiable thirst of international markets hangs over the allocation process of these top wines. The uncomfortable truth is that the international appreciation and consequential demand for our premium producers is nearing a point where it surpasses the ability of the local fine wine enthusiast to afford buying and drinking the best wines at home. But of course, like the local French home market, South Africa will certainly not have been the first producing nation to experience this unique fine wine conundrum.
Just like my old man could just not get to grips with the dark, damp, cold Cape winters and always yearned for the lighter, brighter, dryer lifestyle of the highveld while he lived in the Cape in the 1970s, I fear that well-healed local consumers like him will also start to shirk at the thought of having to pay possibly R1,000+ (£50) for a decent bottle of big brand Cape Bordeaux blend or Stellenbosch Cabernet Sauvignon. The pressure will then be on the producers to reinvent their offering to keep the crucially important local market happy and well oiled. In the meantime, with regards to local market allocations, the mantra of "use it or lose it" will continue to prevail.
Greg Sherwood was born in Pretoria, South Africa, and as the son of a career diplomat, spent his first 21 years travelling the globe with his parents. With a Business Management and Marketing degree from Webster University, St. Louis, Missouri, USA, Sherwood began his working career as a commodity trader. In 2000, he decided to make more of a long-held interest in wine taking a position at Handford Wines in South Kensington, London and is today Senior Wine Buyer. He became a Master of Wine in 2007.
Help us out. If you'd like to show a little love for independent media, we'd greatly appreciate it. To make a financial contribution, click here. Invoice available upon request – contact info@winemag.co.za