Greg Sherwood MW: The shrewdness of the premium second labels
2
Wow, what an incredibly successful event was the Cape Winemakers Guild Auction 2020 completed late in the evening of 2 October with most of the wines realising some really impressive prices at Bonhams UK via their international online auction. I tasted all the wines on two separate occasions and I can honestly say that yes, there really shouldn't be anything in that line up that disappoints local or international buyers. But the CWG is a selection of some of the most prestigious cuvées from some of the most famous wineries in South Africa and naturally it will fall into a select category of fine wine. I am a great fan of the CWG but feel that perhaps the powerful brand needs to now be put to even better use in the greater international market which will allow it to continue to evolve alongside South Africa's greater and fast-developing fine wine following.
In my book, there has always been one very solid antidote to the elitism of the ultra-premium first wine category of South Africa as well as around the world, and that is of course the fabulously delicious category of winery "second wines". It is undoubtedly Bordeaux that established the hierarchy of first wines, second wines and more latterly, third wines as the prices of the top Bordeaux Chateaux reached stratospheric prices from 2009 onwards. But markets go up and down as does vintage quality, so inevitably, it was only a matter of time before the big Cru Classe Chateaux started to find it difficult to sell all their first wines every year despite Bordeaux being probably the only classical region in the world that has the unfettered license to raise but also drop prices without rhyme or reason with every subsequent new release campaign.
The growth of the "second wine" concept in Bordeaux allowed the top Chateaux to maintain their astronomical prices of €250 to €800 euros per bottle prices for their first wines En-primeur while quietly and sneakily releasing ever increasing quantities of their second wine brands to the broader international market. Yes, there has always been second wines, but in this new context, they started to become almost the new "first wines" at prices depreciated to levels not seen for several decades and at quality levels that, in all honesty, would surpass most of the very same Chateaux's first wines made in the 1970s and 1980s. So yes you guessed it, the third wines then became the new de-facto second wines of old, with beautiful purity, accessibility as well as the Chateaux's own inherent genetic imprint of quality together with an element of ageability.
In South Africa, Vilafonté has always been a seriously ambitious endeavour with a singular goal of making some of the finest wines in the world. With an incredibly rigorous wine selection process, it was inevitable that once their Series C and M red blends were assembled, some pretty serious juice would be left over in the winery. While these "surplus to requirement" wines were initially sold off, it wasn't very long before proprietors Mike Ratcliffe and US-based Phil Freese and Zelma Long realised that even these left over blend components were simply too high in quality to be disposed of as bulk wine… and so the Seriously Old Dirt second wine was born.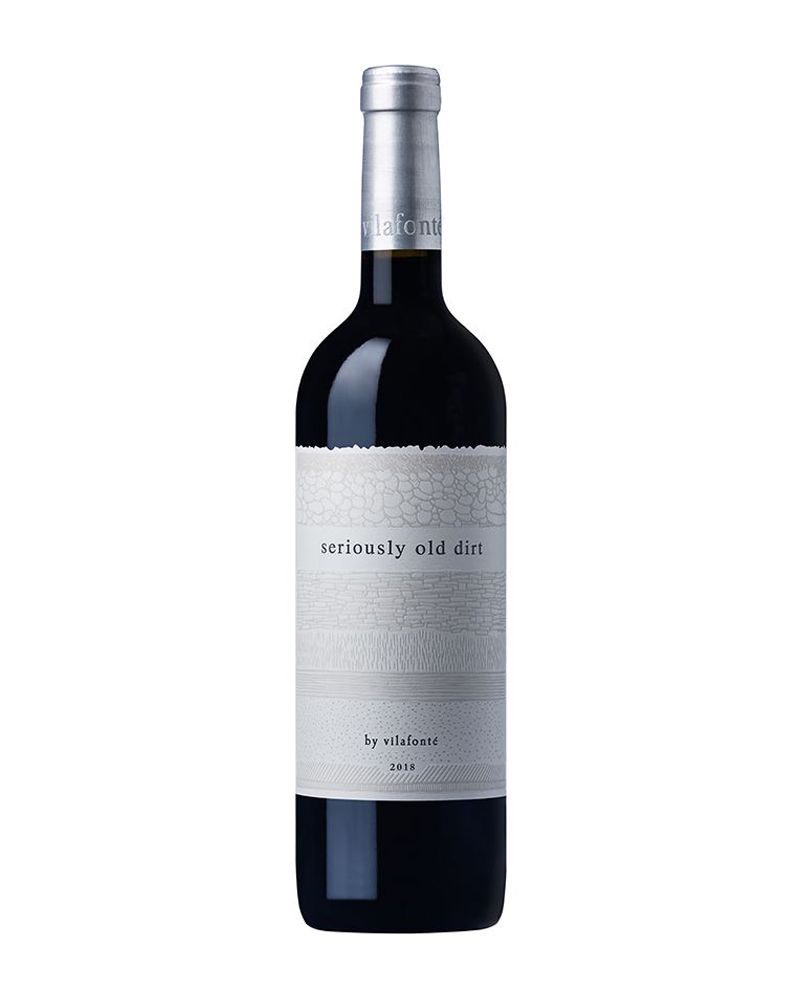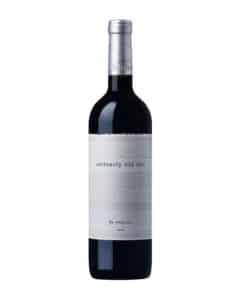 Initially, this second wine was only sold to the private Vilafonté Members Club mailing list, starting with the superb maiden release from 2012. But finally, due to growing market pressure, Vilafonté started releasing small quantities of the 2014 vintage to the local and international export market. With the exceptional 2015 vintage being sold almost exclusively to a premium international airline for their first class pouring selection and the 2017 cuvée selling out long before scheduled, we now see the 2018 or seventh vintage on the open market and performing strongly in retail channels as one of the most sought after "second wines" from a premium winery in the South African market as well as becoming increasingly highly desired in the UK and US markets.
As a big follower of both the Vilafonté Series C and M cuvées, I was obviously immediately attracted to the Seriously Old Dirt wines years ago and have admittedly, and unashamedly it must be said, championed the brand and concept as an outstanding wine for consumers to drink or cellar while simultaneously indulging in the premium, hedonistic Vilafonté vision in a not so small way. But with the Seriously Old Dirt brand maturing and taking on ever increasing gravitas, I thought it was perhaps time to revisit an older vintage to see exactly what consumers can expect from their Seriously Old Dirt purchases now and from the past, and where better to start than with the maiden 2012 vintage.
Vilafonté Seriously Old Dirt 2012, WO Paarl, 14% Abv. – What a fascinating wine Seriously Old Dirt is. Almost 9 years old, this maiden vintage 2012 just exudes class and character and performs with such confidence that its quality pedigree and parentage can never be in doubt. The aromatics are rich and expressive with deep broody layers of sappy dark berry fruits, damson plums, crème de cassis, blackberry crumble, buttered brown toast and a seductive, youthful note of sweet wet tobacco and vanilla pod spice. The palate is bright and fresh with a medium bodied weight enlivened by spicy tannins, fresh crunchy acids and a fabulously saline, pithy finish. This wine, as a second selection, is undoubtedly more about accessible elegance than muscle or power but delivers impressive complexity and balance. Wonderfully youthful and vibrant with only the very faintest tertiary notes developing, this wine still offers at least another good 8-10+ years of prime drinking pleasure. (93/100 Greg Sherwood MW)
While second wines such as Seriously Old Dirt might never sit comfortably with many old school South African winery proprietors primarily because of their fear that the impoverished local market consumers will merely jump on these products resulting in the potential cannibalisation of their premium "first wine" brand sales, these wines nevertheless remain a hugely untapped category of more affordable and more accessible fine wine that has many valuable abilities to act as a lucrative ladder brand to the wineries other, more finite products. European markets are built on the very basis of first and second wine sales, a philosophy of inclusiveness and accessibility, what ever the depth of your pockets. So whether wineries decide to follow the Meerlust Red route and only sell their second wine to export markets or they follow the more enlightened and ambitious path of Vilafonté with their Seriously Old Dirt, one thing is starkly clear – this is a category here to stay and that will, mark my words, help grow the entire fine wine category for South African wines both internationally and at home.
Greg Sherwood was born in Pretoria, South Africa, and as the son of a career diplomat, spent his first 21 years travelling the globe with his parents. With a Business Management and Marketing degree from Webster University, St. Louis, Missouri, USA, Sherwood began his working career as a commodity trader. In 2000, he decided to make more of a long-held interest in wine taking a position at Handford Wines in South Kensington, London and is today Senior Wine Buyer. He became a Master of Wine in 2007.
Attention: Articles like this take time and effort to create. We need your support to make our work possible. To make a financial contribution, click here. Invoice available upon request – contact info@winemag.co.za
Like our content?
Show your support.
Subscribe