Greg Sherwood MW: The language of wine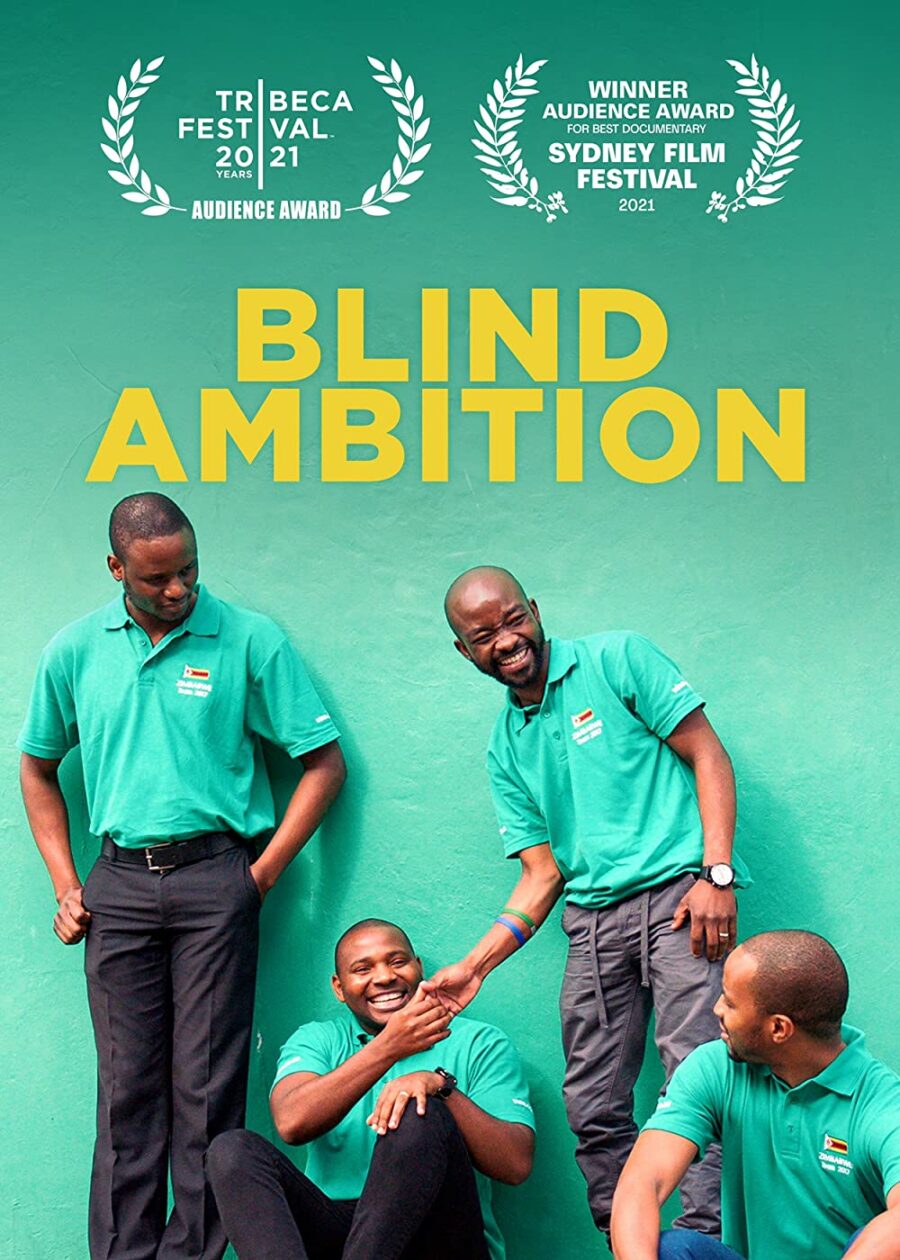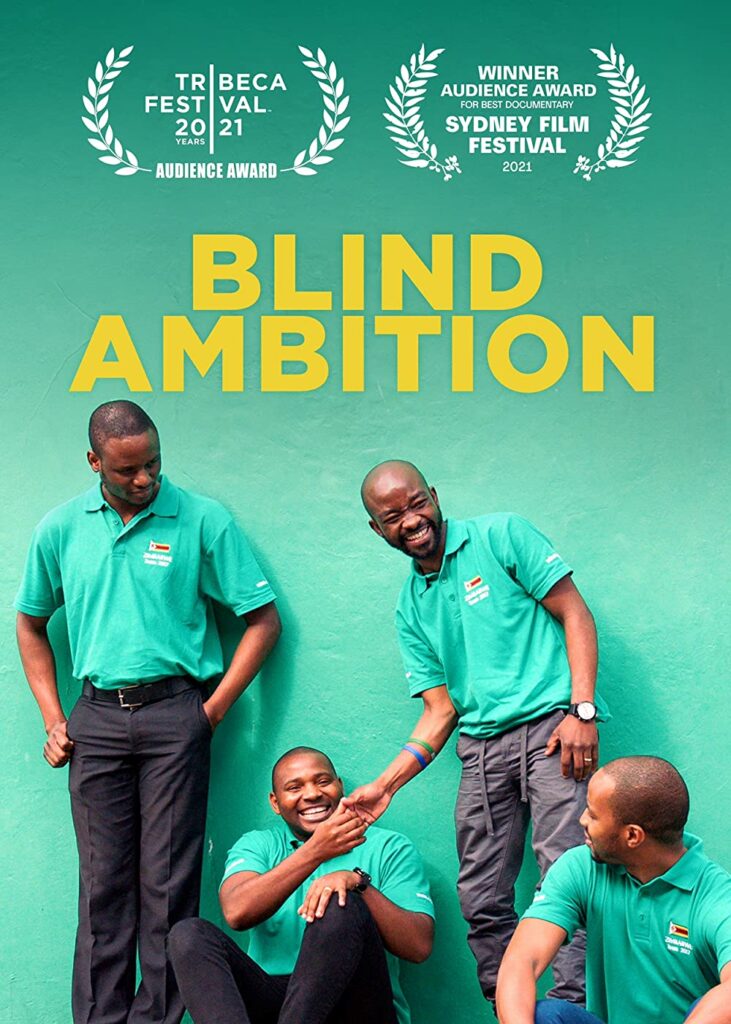 The event of note this week in London was undoubtedly the highly anticipated UK premiere of the wine-themed movie Blind Ambition – a deeply moving and heart touching tale of four Zimbabwean refugees who were forced to flee their home country to South Africa in search of a better life, but then miraculously go on to became some of Africa's best and most unlikely sommeliers competing in the World Wine Blind Tasting Championships – the Olympics of the wine world.
The four sommeliers and partners in crime are of course Pardon Taguzu, Joseph Dhafana, Marlvin Gwese and Tinashe Nyamudoka, who with the help and orchestration of Frenchman Denis Garret and Saffer Frenchman Jean Vincent Ridon, have become wine celebrities in their own right and much respected and hardworking colleagues in the local South African fine wine trade. The premiere took place on 16 June, the day myself and an exulted panel of five other wine trade professionals were completing our second day of judging the new South African Wine Awards London 2022 at High Timber in the City of London. While I wasn't able to attend the premiere due to other work commitments, it was lovely to catch up with Denis Garret, Tinashe and Jean Vincent over the course of 15th and 16th of the month at High Timber.
While everyone in the South African wine industry will undoubtedly have rubbed shoulders and shared a glass with the star cast of Blind Ambition, or at the very least would have been expertly served some of South Africa's finest wines at one of the top dining establishments they have worked at over the years, my personal introduction would have been first to Joseph Dhafana many years back when I decided to venture out to the Swartland to meet up with the Mullineuxs at their old Riebeeck-Kasteel urban winery next door to the Baa Baa Black Sheep Restaurant where Joseph cut his teeth in the early days of his wine career.
The modestly simple but delicious lunch was certainly not accompanied by modest wines. To the contrary, never wanting to attend a lunch with Swartland royalty empty handed, I brought along a delicious bottle of Sine Qua Non Turn The Whole Thing Upside Down Grenache 2009 from the iconic Californian winemaker Manfred Krankle, where I subsequently learnt that Chris Mullineux had previously worked a harvest. A fascinating bottle that if ever you were going to share it with a deserving and appreciative couple, you would not find one more so than the Mullineuxs. But as the saying goes, life is all about timing and once Chris had registered my generosity, he suddenly got up and disappeared across the forecourt back into their small winery only to reappear moments later clutching a bottle of the maiden release Mullineux Single Terroir Schist Syrah 2010.
What a day! Little did I know how famous the Schist Syrah would become in South African nor how successful and dynamic Joseph would, too, and the heights he would climb with hard work and the support of a few friends and close wine trade colleagues. Still to this day, I find it fascinating how a simple, spur-of-the-moment day trip adventure into the Swartland can bare so much significance all these years later and create such long lasting memories and friendships. But one thing I did realise on that day was that the language of wine that the Zimbabwean sommeliers passionately spoke was subtly different and infinitely more engaging than almost any wine service patrons had enjoyed at most South African fine dining establishments previously.
But while we are reliving the maiden Sine Qua Non moment, and I say maiden because it subsequently became a mini tradition to share a bottle of SQN Shiraz or Grenache together whenever I was in the Swartland or the Mullineuxs were in London. The 2009 Grenache was a stunner of course, described by Antonia Galloni, who now runs Vinous Media with lead reviewer Neal Martin, as follows… "The 2009 Grenache Upside Down emerges from the glass with layers of dark red fruit as it sweeps across the palate. There is an inner sweetness and sheer depth that make the 2009 compelling. The 11% Syrah and 5% Mourvedre make themselves heard clearly in adding layers of depth and pure richness. Tar, anise and graphite meld together on the rich, dramatic finish. This is a striking wine endowed with tons of pure textural dimension. The 2009 was sourced from Eleven Confessions (72%), Cumulus (22%) and Bien Nacido (6%) vineyards."
The language of wine was and remains one of the most fascinating subjects in the world of fine wine. I may not have the academic expertise and scientific vocabulary to deconstruct the science of all the "purple prose puffery" (as my esteemed colleague Michael Fridjohn called it), as perhaps someone like Dr Jamie Goode would be able to do, I nevertheless thrive on the different regional and cultural expressions that creep into international wine tasting notes.
As we finish off the Bordeaux En-primeur 2021 campaign here in London, I took note of one of the very best examples of the differing language of wine descriptions. The note in question came from the Chinese wine journalist Alexandre Ma when describing the Chateau Cos d'Estournel 2021 barrel sample… repeated below with a helpful Chinese translation care of CVBG, the Bordeaux negociant, from who I lifted the note.
"Cos d'Estournel 2021 presents relatively reserved fruity notes but offers incredible concentration highlighted by the spicy notes of Sichuan pepper, nutmeg, and cumin. However, such lovely spices are no comparison to the aesthetic mouthfeel, which is the essence of this wine. The smooth and springy texture is like an egg off its shell, which caresses your taste buds and melts into milky chocolate. The smooth and natural changes in flavours are really astonishing. After 15 years of aging, I believe it will bring more pleasant surprises. Cos d'Estournel" 今年的果香比较内秀,但却展现出了不可思议地集中度,特别是花椒、豆蔻和孜然的香料气息。相比层层环绕的香料来说,唯美的口感才是这款酒的精髓所在。入口时爽滑Q弹的质感仿佛脱了壳的鸡蛋,划过味蕾后又化作醇厚的牛奶巧克力,这种游刃有余的味觉变化令人折服,相信陈年15年后会给我们带来更多惊喜。 – Alexandre Ma – 95-96/100 score.
For me, as the son of a diplomat, it is absolutely fascinating to witness first hand, a journalist who plays exactly to his own audience and not to some Western fine wine consumer clique, but exactly to the thirsty, expansive and unique Chinese local fine wine market. Having studied just ahead of Asian market specialists like American Deborah Meiburg MW and Jeanie Cho Lee MW, who is Korean but has focused primarily on the greater Asian fine wine market throughout her career, I noted very early on that in the same manner as with food reviews in Asia, the descriptors for wine were all completely different, focusing more on the savoury, the umami and of course for the palate of a fine wines, on the intricacy of the texture and mouthfeel. Nothing seemed quite as important, whether for food or wine, than the texture when it came to the Asian palate.
As I pointed out previously, I am by no means a specialist in this field but I am of course acutely aware that not everyone around the world looks at wine, tastes wine and assesses wine in the same manner and as South African producers drill deep into Asian markets in South Korea, Japan and China, they would be well minded to remember this detail when shaping their overall marketing strategies, or even just when they are writing their wine back labels. Asia is a complicated market, a fickle market and at times a very competitive and difficult to understand market, but it is a colossal market that offers great spoils for those producers that get their marketing mix just right.
Greg Sherwood was born in Pretoria, South Africa, and as the son of a career diplomat, spent his first 21 years travelling the globe with his parents. With a Business Management and Marketing degree from Webster University, St. Louis, Missouri, USA, Sherwood began his working career as a commodity trader. In 2000, he decided to make more of a long-held interest in wine taking a position at Handford Wines in South Kensington, London and is today Senior Wine Buyer. He became a Master of Wine in 2007.
Like our content?
Show your support.
Subscribe