Malu Lambert: What to make of the spate of foreign investment in the winelands?
1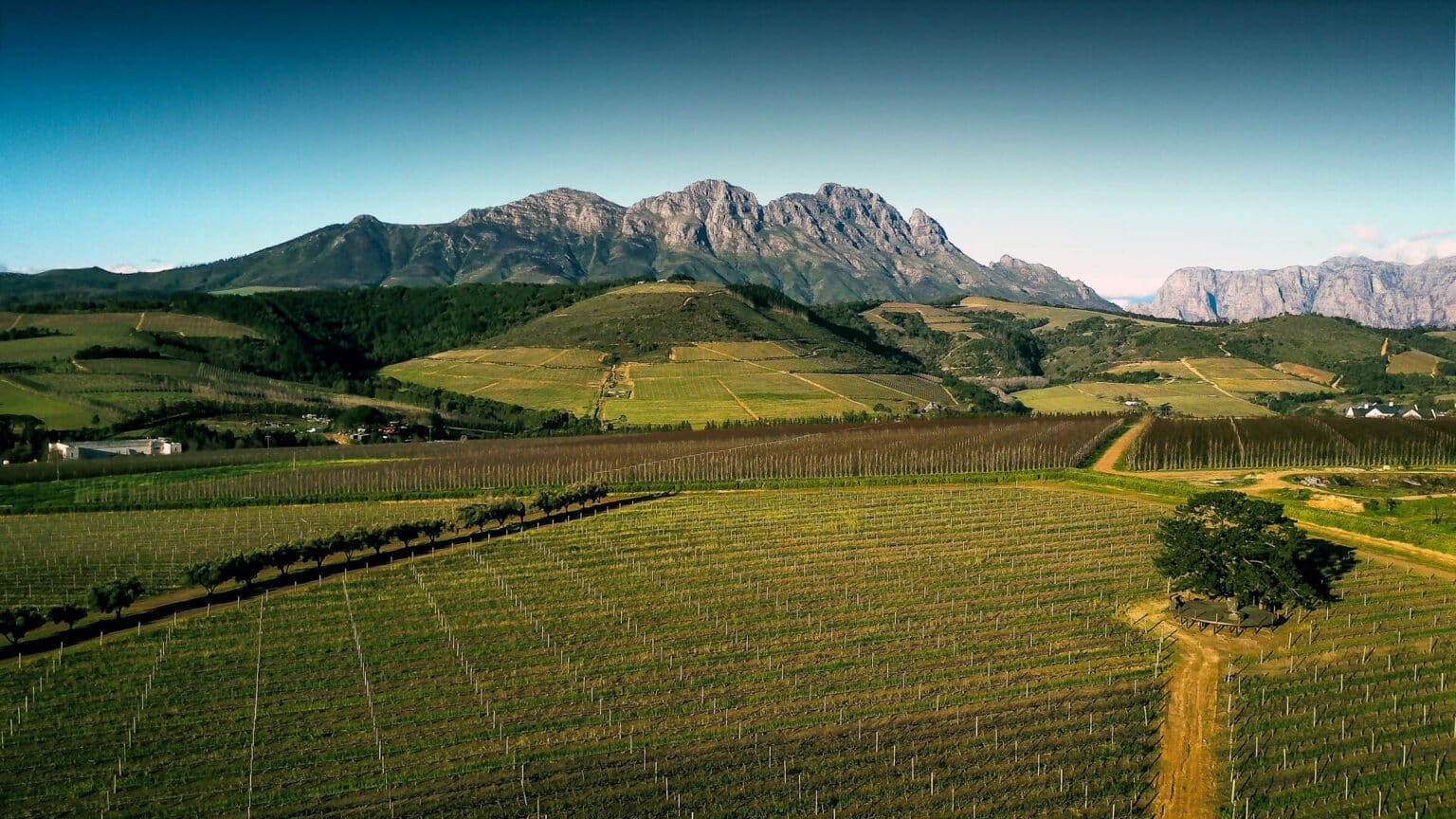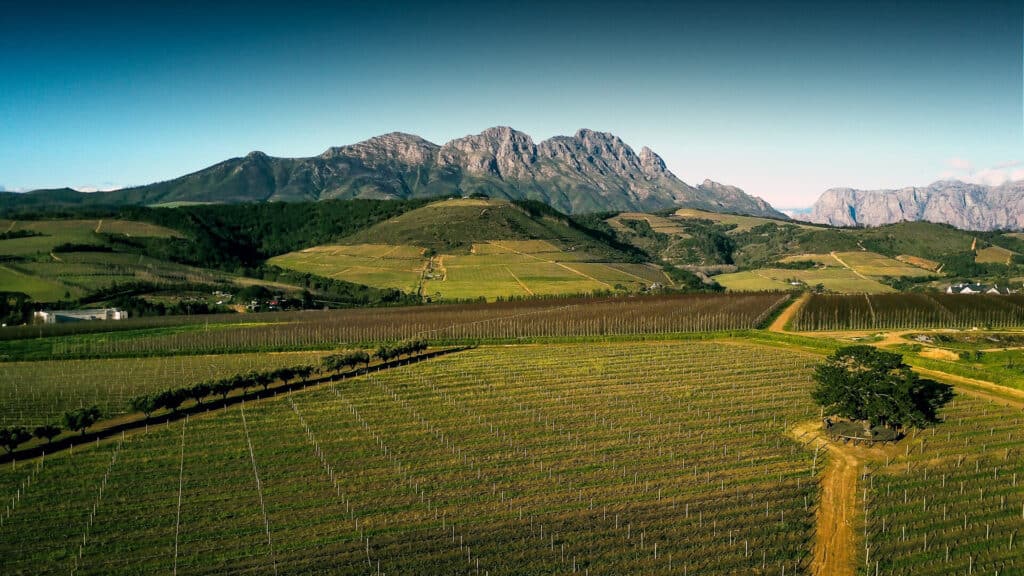 South African vineyard property is in hot international demand. The news of Villiera being sold to French company, Grands Chais de France, seems to have confirmed the trend. The Stellenbosch property is the latest in a wave of high-profile acquisitions, which came on the back of the same company purchasing the historic Neethlingshof, likewise in Stellenbosch.
Though Eagle's Nest (Constantia) and Chamonix (Franschhoek) have also been snapped up recently, the interest seems to be concentrated in Stellenbosch. Edo Heyns, strategic development director of French wine company Advini has a keen eye on developments. He notes that German property mogul and industrialist Baron Hans von Staff-Reitzenstein has consolidated more than 1000 hectares of prime Helderberg land with the purchase of Stellenzicht, Ernie Els and Alto.
Advini itself has five properties in Stellenbosch: Kleine Zalze, Le Bonheur, Ken Forrester, L'Avenir and Stellenbosch Vineyards. The focus is on high-end wines. Heyns says it's been a purposeful strategy to stay away from the business of bulk.
"If there wasn't any interest in Stellenbosch that would have been a crisis, not the so-called crisis about foreign investments," Heyns points out.
"The ability for the industry to grow and to keep vines in the ground is what is important, otherwise we're looking at townhouses in the place of vineyards," he further explains. Heyns has rightly touched on the very real threat of the urban encroachment onto prime viticultural land.
Rico Basson, executive director of VinPro, is another who thinks foreign investment is positive for the wine industry.
"It can help grow businesses and profits as well as pull brands into international distribution," says Basson. "Currently around 20 per cent of South Africa's wineries are foreign-owned. People are always surprised by that statistic. But really it's the way global trends are moving." To illustrate this Basson shared an example about New Zealand sauvignon blanc: "Four out of five the biggest brands are owned by outside investors".  
Elaborating further on Basson's point it was recently reported on Daily Maverick that "between 2010 and 2021 almost 180,000 hectares of New Zealand's farming land was either purchased or leased by foreigners". In the same article it stated that in Bordeaux "Chinese investors acquired about 170 chateaus, or about 2% of all [the region's] properties" and have also bought "nearly 150 wineries… since 2008".
No stranger to buying and selling, Mike Ratcliffe is at the coalface of many of the local deals as chairman for Wine Business Advisors. The well-known wine industry personality has also just recently bought out his American partners in premium red wine brand, Vilafonté.
"I've bought and sold Uitkyk three times," he laughs as we chat over the phone. The reference is to the Stellenbosch property recently acquired by an organisation known as the Paulsen Familiae Foundation. Ratcliffe, furthermore, sold family farm Warwick to San Francisco investment firm Eileses Capital in 2018.
"Almost every deal has been brokered by wine people with wine backgrounds with the interest of building the brands they purchase." Comparing this to the Napa Valley, he says the those investments are largely "billionaires buying lifestyle assets".
He stresses the point: "Distressed wineries going to market are being bought by wine companies that are going to fix them and build them up."
"These big companies are not afraid of things like load shedding and corruption. They're able to look past all that and invest."
The transfer of knowledge is also a key advantage of foreign investment. "South Africa produces three per cent of the world's wine. I think you can call us inexperienced in many ways," says Ratcliffe. "A huge amount of international experience is arriving in South Africa. This is invaluable. We've struggled to build global brands and now some of the greatest brand builders in the world are here."
"I'd like to see more, what if Barbara Banke bought Nederburg, how incredible would that be?"
Banke's influence is actually already being felt on these southern shores with Capensis. She is the proprietor of Jackson Family Wines, which is responsible for producing America's best-selling chardonnay. The ambitious, chardonnay-focused project started out by sourcing grapes from various sites, and they have now put down roots in Stellenbosch in the form of the high-altitude Fijnbosch farm. Very much a case of 'watch this space'…
Ratcliffe has been quoted many times on this statement, and he drives it home again as we finish our call. "Our greatest wines are produced in too small volumes, which is our biggest weakness."
High stakes for domestic investors
Many of our finest wines are made by own-label producers rather than heritage brands. These are the winemakers that have captured the imagination of the world at large, the Mullineuxs, Sadie, Alheit et al, and the young, dynamic cohort following in their wake. Many of these producers rent vineyards, or buy in grapes, as prime vineyard land is out of reach for most local pockets.
Duncan Savage of the eponymous wine label puts considerable investment into the vineyards he rents. His latest project is his biggest swing to date, a syrah vineyard he is planting at the top of the Polkadraai Hills.
"We're still seen as a value destination for land and grapes," comments Savage. "The concern around foreign investment would be that if it was targeted at the lower end of the market, but with a focus at the top end it will pull the industry up as a whole. If you've got big players investing in South Africa it shows confidence in our wine industry."
Savage says it's still a dream of his to own land one day but it's challenging due to subdivision laws, which prohibits dividing up larger properties.
Regardless of the expenditure, though, local producers and companies still actively invest in vineyards, whether it's rented or owned land.
Examples that rise to the top are the Motsepe family who purchased Hidden Valley, Van Loveren entering into partnership with Blaauwklippen and Leeuwenkuil's dramatic new cellar capable of producing 36 million litres of wine every harvest. Then DGB – already in control of mega Franschhoek estate Boschendal – has acquired Fryer's Cove, the Backsberg brand as well as commissioning replanting programmes in the Helderberg, reported on here. Not to mention the reinvigoration and purchase of the sprawling and historic Plaisir Wine Estate by Michael and Rose Jordaan, which spans 970-hectares across the slopes of the Simonsberg Mountain.
Build it, they will come
"We need to build brands to actually retain the boere besigheid," enthuses Heyns, using the colloquial term used to describe 'local farmer's businesses'. "It's about sustainability and the next generation of farmers and how we can secure their future."
As an example Heyns says Le Bonheur Chardonnay at 1 million bottles per annum is currently Quebec's second biggest white wine brand (after Kim Crawford Marlborough Sauvignon Blanc). Advini likewise has big ambitions for the estate's cabernet sauvignon offering.
"Consolidation of properties through acquisitions has resulted in the emergence of new players with greater scale. This can positively impact the region's global reach through larger volume brands," he says succinctly.
Heyns adds that the relationship between South Africa and France also has benefits for the French wine industry. "They can learn from our formidable approach to wine tourism.
"The route to market aspect is very important," he stresses. Advini has seven different global commercial offices, located from Scandinavia to China.
"We can work collaboratively and open up new markets."
It may have been around three centuries ago that the Huguenots first arrived in the Cape, with a bible under one arm, a vine under the other. But the French – and others – are back, and with them the opportunity to scale brand South Africa to global superstardom.
Malu Lambert is freelance wine journalist and wine judge who has written for numerous local and international titles. She is a WSET Diploma student and won the title of Louis Roederer Emerging Wine Writer of the Year 2019. She sits on various tasting panels and has judged in competitions abroad. Follow her on Twitter: @MaluLambert
Like our content?
Show your support.
Subscribe