Michael Fridjhon: Where to for the Cape Winemakers Guild?
11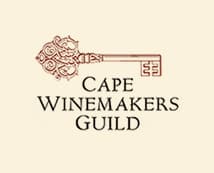 The Cape Winemakers Guild Auction has come and gone: raising a reasonable amount of money for the producers, but also for the Trust – which in my view has punched well above its weight in terms of its stated objectives. The Protégé programme in particular has contributed more to transformation in the nation's wineries than the government has to the entire rural economy. I know this isn't setting the bar very high – but it does show that if you are intent on giving rather than taking and you apply collective intellect to what you do then no problem is intractable.
However, there has been an audible undercurrent about the Guild's seemingly intransigent resistance to transforming itself. This is not new. Once every few years, someone (often me) writes an article or letter pointing out how many highly reputed winemakers don't crack the nod. Recently, there were a few comments on this site (one especially trenchant observation by Kris Snyman) and some home truths – about the style of wines and about the membership – by Tamlyn Currin in her review of the Guild wines for JancisRobinson.com. It's worth quoting some of Ms Currin's criticism in detail:
"It was good to see that quite a lot of producers are moving away from heavy-handed winemaking. A number are going with spontaneous fermentation, using old oak rather than new, with less emphasis on long macerations and big extraction. Most of the white wines, especially the Chenins, were outstanding…
"However, this is still, on the whole, a very conservative stable of wines. And when I say conservative, I mean that it includes some pretty old-fashioned, dated expressions of South African wine, with masses of extraction, alcohol, jammy fruit and oak. As I said before, they're designed to impress, which they do, but considering what else is coming out of South Africa right now, they strike me as a little ponderous. Napa Wannabe rather than South Africa Spirit (or terroir).
"It was also uncomfortably obvious that there was only one female winemaker behind any of the wines in the main auction (American Samantha O'Keefe), and every single winemaker was white. The CWG has yet to shrug off its decaying pale, male mantle. However, thanks in part to the CWG Protégé Programme, it's working towards overcoming a long legacy of implacable exclusion, as evidenced by a number of the stories in our transformation series. But there is still a way to go."
Some of her observations are irrefutable, and reflect the persistent exclusionary culture of the Guild – where those who have finally made it after waiting for years for a seat at the high table stamp as hard as possible on the fingers of those try to claw their way up. I'm less inclined to rubbish the wine selection or even the adherence to a style of wine which has evolved over the years and which, to judge from the auction results, is what the buyers want.
Nor would I describe the sometimes quite blockbustery Guild reds as "Napa Wannabe." Perhaps Ms Currin means "not very attractively Parkerised" (which would be her opinion) but I doubt that Napa is the benchmark to which the producers have aspired. That these wines are the opposite of the style which she prefers and which she generously celebrates does not mean that there shouldn't be a market for them, or that the Cape should be putting all its vinous eggs into spontaneous fermentations, old oak and white Rhône blends.
These on the whole are skirmishes when the real showdown should be about transformation: of the membership of the Guild in terms of race and gender. As Kris Snyman pointed out there are plenty of female winemakers in very senior positions in the industry. Do they satisfy the once-important criterion of being solely in charge of their cellars (a strategy designed forty years ago to exclude corporate winemakers)? One of the reasons that membership isn't growing, suggests Cathy Marston (responding to Kris Snyman), is that "there are quite hefty costs involved in being a Guild member and perhaps that might be a barrier to entry for smaller brands."
I addressed a series of questions to the Guild's present chair – Andrea Mullineux (who, amazingly is not a pale male) – in an attempt to get some hard facts. To be honest, it wasn't easy to secure unequivocal responses. To simple questions like "what are the annual membership fees" I established after three attempts that the amount is not significant. In Andrea's words the Guild "as a community" would always ensure that a funding shortage did not prevent a worthy individual from participating.
I did discover that in the entire history of the Guild only three members have come from major producing wholesalers – Sakkie Kotze, Nicky Versfeld (both since retired) and Frans Smit. These three were admitted some time ago and no one since – so it seems possible for the women who occupy senior positions at, for example, Distell or KWV to be included. So why aren't they there: did they turn down Guild membership (this has apparently happened) or does the employer prohibit it? There are some proprietors who don't want their winemakers distracted by special cuvées for the CWG. I would be very surprised if this were the reason. It would seem to me to add more value to Distell to have some winemakers accepted as Guild members than the possible cost of the distraction.
Ms Mullineux did provide something of an answer to my question about the election procedure. "The nomination and election process is completely transparent to all nominees. Membership is through a process of nomination and an anonymous voting procedure. The Historical average amount of years a member has spent as an accomplished Head Winemaker in the industry before becoming a CWG member is 15 years and on average 2 new members are voted into the CWG each year." However, she did not answer my question about how the election process is handled and whether it has changed in the past ten, twenty or thirty years. Since one assumes that the Guild has a constitution she could simply have excerpted the relevant section of the document. She did confirm that a successful candidate needs to secure 66% positive responses.
It seems that the CWG believes its investment in projects like the Protégé Programme exempts it from addressing transformation within its ranks. In this age of "wokeness" it takes some courage to resist politically correct transformation and stick to your guns, making no concessions to race or gender that might come at the expense of the admittedly abstruse, arcane and opaque criteria which determine the organisation's membership requirements. It would be nice if the Guild was less resistant to transparency – but it is a private organisation and it is free to write its own guidelines and to play by its own rules.
The Guild might however do well to heed the advice it was given almost 35 years ago by David Molyneux-Berry MW – at the time head of the wine department at Sotheby's and the man who conducted the first Guild auctions. He cautioned the members against making their club so restrictive that it risked becoming irrelevant. "Because they made it so hard for you to get in, you don't want to make it easier for the next generation," was how he put it, "and it is short-sighted and self-defeating." Pieter-Dirk Uys might have put it differently – "Adapt or die."
Michael Fridjhon has over thirty-five years' experience in the liquor industry. He is the founder of Winewizard.co.za and holds various positions including Visiting Professor of Wine Business at the University of Cape Town; founder and director of WineX – the largest consumer wine show in the Southern Hemisphere and chairman of The Old Mutual Trophy Wine Show.
Help us out. If you'd like to show a little love for independent media, we'd greatly appreciate it. To make a financial contribution, click here. Invoice available upon request – contact info@winemag.co.za
Like our content?
Show your support.
Subscribe