Michael Fridjhon: Wine and the complicated relationship between price and quality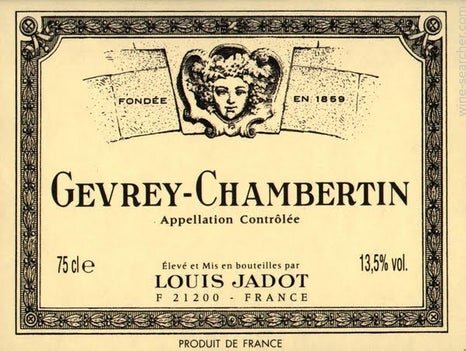 Fine wine wasn't always elitist. In fact, it is the increased interest in fine wine around the world that has elevated prices so that now only the super-rich can afford to buy them. Fifty years ago Romanée-Conti – even then the world's most desirable Burgundy – cost roughly ten times the price of a bottle of Nederburg Selected Cabernet. Today the multiple is closer to 2000.
Single-site prestige compounded with vastly increased demand is the kind of heady formula which has driven this kind of inflation. But not all wine prices have risen at the rate of Romanée-Conti. First Growth Bordeaux – which used to enjoy price parity with with Romanée-Conti – now fetches one tenth its price.
Cult wines trade in much more volatile space than their bigger volume counter-parts. In any given vintage there's at least thirty times more Lafite Rothschild about than Romanée-Conti, and half as much Harlan as Petrus. What buyers are chasing here has very little to do with what's in the bottle, and vastly more to do with what the label conveys: possession of such super-rarities is not simply a reflection of disposable income but access to the inaccessible.
Assuming you can separate the impact of shortage on the wine price what you are left with is something akin to the perceived quality. If you could delve deeply enough into a well-stocked wine cellar, with vintages which pre-date the price boom which has made so many well known wines unaffordable to all but the best-connected oligarchs, you would have an opportunity to drink from a bygone era, from an age of innocence.
I had one such experience a few weeks ago. The line-up was three good burgundies, all well stored (at least in their more recent past) the first two were quite ordinary appellations but from excellent vintages, the third a great wine from an ordinary vintage. We started with a 1985 Pommard Clos de la Commaraine. It was at its peak and as perfect as it was ever going to be: no regrets from opening it too soon, no real complexity to offer, just delicious, supple and quite seductive pinot.
It was followed by a 1971 Gevrey Chambertin from Louis Jadot – also perfect, also at its peak. This was a simple village wine, not even from one of the family domaines. It had much greater intensity than the Pommard, but then it was from the Cotes de Nuits. It had been perfectly vinified – and this was an era in which there was little or no new wood used, and all fermentations were spontaneous.
The final wine was a 1970 La Tache. Its ullage was a little lower than the Gevrey, but not disconcertingly so. The wine was past its best, though by no means over the hill. The nose had lost a little of its freshness, the palate was silken and fine, but without the intensity of either of the other two wines. As a student in the 1970s I remember going to the importer's warehouse and seeing a pallet with about 50 cases of 1970 Romanée-Conti assortments. Each case would have contained two, perhaps three bottles of the 1970 La Tache. The wholesale price of a 12 bottle assortment was under R60 (for the case!), and that price would have included one Romanée-Conti – reckoned to be worth 50% of the value of the crate.
So the La Tache, from a good but light vintage, would have sold at the time for no more than R7-50. The Gevrey Chambertin might have been on shelf for around R3-00. The dilemma facing the buyer would have been whether to pay twice as much for a better appellation but lesser vintage, or to opt for the better vintage and trust to the quality control of the negociant. To be clear, R7-50 was not an insignificant sum of money, but the debate was hardly of the order of "do I buy a Mercedes for R1m or settle for an Audi for R500k?"
There's no doubt that you could taste the quality of the winemaking which produced the La Tache: it was fine in the same way that that Super 250 wool is more luxurious than a Super 120. But by now the lack of structure from the vintage really showed: in terms of sheer pleasure, the 1971 Gevrey Chambertin was well ahead. The better vintage trumped the better appellation.
For trophy wine buyers the La Tache would always be the preferred prize. Current releases sell for well over R120k – a hundred times the price of a village Gevrey. Even if you apply a discount because of the vintage, the pricing gap between the two wines appears unbridgeable. But in this day and age, when wines of this kind cannot be everyday drinks except for rappers, drug-dealers and internet billionaires, almost no one goes back to the juice in the bottle. There are far too many over-priced, over-oaked vinous "collectibles" being consumed by wine drinkers who use price as a proxy for quality. Half a century ago, without critics, wine columnists, guides or websites, it seemed easy enough to know which wines to buy, and it mattered much less if you got it wrong.
Michael Fridjhon has over thirty-five years' experience in the liquor industry. He is the founder of Winewizard.co.za and holds various positions including Visiting Professor of Wine Business at the University of Cape Town; founder and director of WineX – the largest consumer wine show in the Southern Hemisphere and chairman of The Old Mutual Trophy Wine Show.
Help us out. If you'd like to show a little love for independent media, we'd greatly appreciate it. To make a financial contribution, click here. Invoice available upon request – contact info@winemag.co.za
Like our content?
Show your support.
Subscribe