Roland Peens: Bored Apes, NFTs and fine wine
Wine Business Advisors' final installment on technology trends in wine delves deeper into NFTs, as part of the third significant internet era. This comes just a decade after the release of smartphones, Web2, and three decades since the mobile phone revolution. According to Accenture's 2017 World Economic Forum white paper, four digital technologies will result in R671 billion additional value for the South African agricultural sector, consumers and society through to 2026. Precision Agriculture and Autonomous Operation are the bulk of the value creation, driven by faster computers and the move towards a totally different AI future. R283b will be created by Connected Supply Chains and the Digital Marketplace, which are increasingly underpinned by blockchain technology.
My definition of NFTs after 18 months of research: "a unique digital asset, traded peer-to-peer and stored on the blockchain ledger". The peer-to-peer network is arguably the most powerful benefit of NFTs. No intermediaries in the consensus-based mechanism means that fees are almost negligible and transactions are incredibly fast across the world. Compare this to your credit card, or forex transfers, and one immediately understands the cost of our current banking system. Trust is costly.
Decentralised finance, or Defi, provides access to platforms that trade NFTs and solves the trust component of any transaction, which we have been struggling with since humans first traded. Moving assets such as currencies, contracts and information is frictionless and trustworthy on the blockchain network. Besides much lower costs, inherent trust makes other functions such as credit checks and earning interest ever more efficient.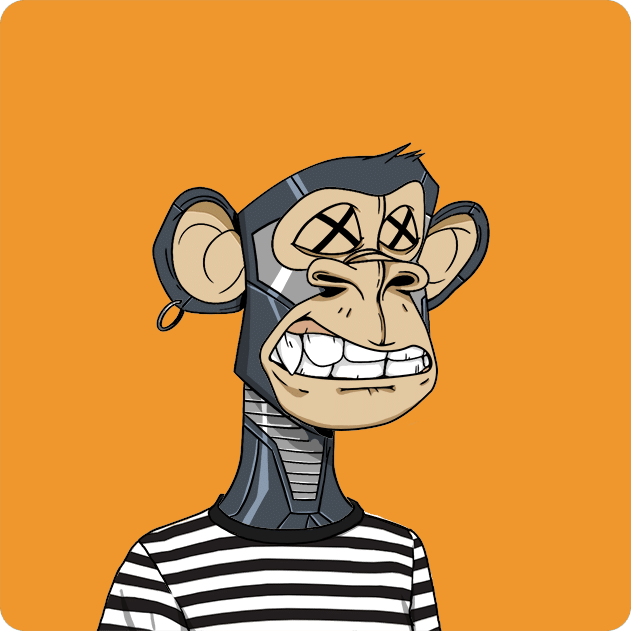 Bored Ape Yacht Club is one of the hottest NFTs, booming to a R54b valuation. BAYC is a "limited NFT collection where the token itself doubles as your membership to a swamp club for apes". Each Bored Ape is unique and programmatically generated, reaching 10,000 Bored Ape NFTs. Your Bored Ape can serve as your digital identity and open digital doors for you. With a step into the Metaverse and gaming, members receive increasing benefits, such as the ability to create MUTANTs when you ingest a mutant serum!
For many, the ownership rights to virtual worlds, rights to digital art and music are difficult to appreciate and consider as value. NFTs do however offer an excellent solution to the wine industry, where trust has also been difficult to solve. Purchasing a bottle or case of wine assumes trust between all parties, from the producer through to the consumer. Trust that the wine is in fact what is says on the invoice and trust that the wine has been stored correctly. Having traded Bordeaux en-primeur for almost two decades, I have full trust in the Bordeaux market, but there are many stories of fake bottles and scams on the periphery. NFTs provide the best way of owning and trading wines, since the digital certificate provides complete provenance and transactional information.
South Africa's fine wine market is small, with a history of brandy and cheap wine production. This means that fine vintage SA wine is rare, but often quite extraordinary. At a recent recorking of the famous Distell Tabernacle cellar, apart from evergreen GS 1966 and 1968, the Zonnebloem Cabernets from the 1960s and Rustenbergs from the 1970s blew us away. Our warmer climate and young industry means that well-stored bottles are extremely rare and trading them is risky. Enter NFTs and the ability to match the transaction to a specific seal-code on the bottle.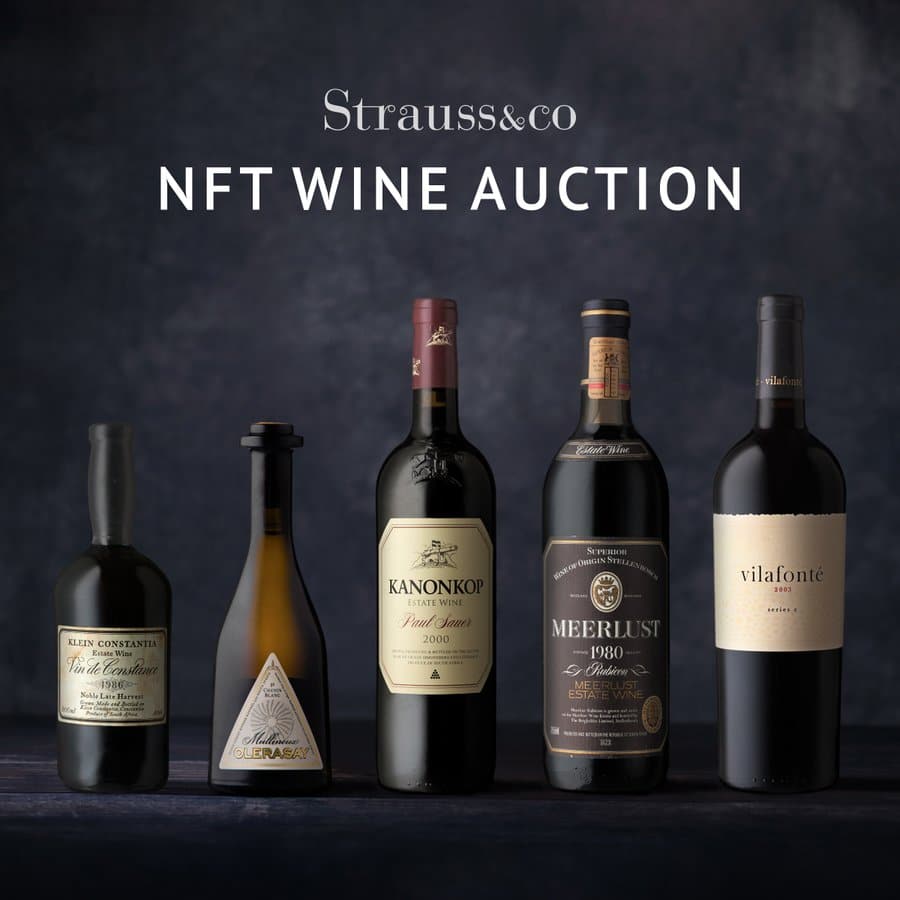 Strauss & Co Fine Wine Auctions launched its first NFTs this week. The five NFTs give ownership to vertical collections of iconic South African wines, with historical and future vintages. Modern day 100-point-icon, Mullineux Olerasay and luxury-icon Vilafonté are on auction, alongside the historical names of Kanonkop, Klein Constantia and Meerlust. This provides the ultimate way to collect a wine, owning every vintage of wine directly from the cellar. Each wine is minted as an NFT and can be withdrawn or traded at any time, and this could be the first fine South African wines on the blockchain.
There are only three bottles of Meerlust Rubicon 1980 at the property, making the complete collections of Rubicon, Vin de Constance, Series C and Olerasay highly rare and unique. The NFTs arguably have wider reach than traditional retail. Adding the South African fine wine investment case, and I believe these to be a good investment and collecting opportunity. Once the auction closes, the NFTs are sent to the bidder's cryptocurrency wallet, or a custodial wallet. Being connected to the internet, these 'hot wallets' are by definition less secure than offline storage or 'cold wallets' such as Venox.io, but do hold the majority of all crypto assets.
Watch a webinar on NFTs and fine wine at 15h00 on Wednesday, 13 April 2022 on the Strauss & Co YouTube channel and bid here.
Roland Peens has 20 years of fine wine experience in retail, imports, auctions and investments. Peens joined as CEO of Wine Business Advisors in 2020, founded in by farmer, marketeer and Vilafonté owner Mike Ratcliffe. WBA combines niche skills with real-world experience covering every angle from strategy to implementation. Look forward to more in-depth monthly commentary on these possible gamer-changers.


Disclaimer: Both Mike Ratcliffe and Roland Peens have interest in the Strauss & Co Fine Wine NFT Auction.
Like our content?
Show your support.
Subscribe