Roland Peens: What I have learned from trading Bordeaux en-primeur
One of the most exciting projects on my calendar is the Bordeaux en-primeur campaign. The previous year's vintage is judged post fermentation and offered for sale through negociants around the world. This method of selling futures is centuries old and yet still plays the primary role of distribution for top tier Bordeaux. It is likely the largest fine wine network, with large volumes of expensive wines traded over e-mail from April to June every year. Wine Cellar has been trading en-primeur for 17 years and perhaps my reflections can add perspective to the current pricing debate.
Robert Parker built his reputation on calling the 1982 Bordeaux vintage and he remained the number one factor in determining prices until 2015 when he retired. His incredible career produced the most consistent tasting notes of any critic that ever lived. Remarkably thorough and accurate, he was able to forecast the ageability of all the top chateaux. Chateaux owners would wait for his assessment before deciding on their release price in order to closely match resulting demand. Reviewing a wine 97-100 points during the en-primeur tastings meant a sizeable jump in price could be warranted, as well as a potential 'perfect' score once assessed in bottle. When Smith-Haut-Lafite 2009 was re-evaluated 100 points, the already high price doubled overnight.
Several critics are now important to Bordeaux pricing, but no one critic has real price-setting power. Chateaux now have the confidence to increase or decrease their price according to similar vintages on the secondary market. The current 2018 vintage was essentially set at 2016 prices before the campaign started and very few chateaux strayed too far from the mean. While the critics were all positive about the vintage, consensus was difficult to achieve when opinions on chateaux varied as much as 6 or 7 points. Domaine de Chevalier 2018 was rated 99-100 by James Suckling, but 'only' received 94-97 from Antoni Gallonio for instance. Without Parker's rule, today's fair value seems more difficult to assess.
Setting the price incorrectly can result in poor sales and reduced demand. Years of unsuccessful campaigns can leave large stocks in the market, potential damage to your brand and price deflation. Stocklists at the end of the campaign quickly show which chateaux were over-priced. The UK is the largest market for Bordeaux en-primeur and a Liv-ex survey of the top 20 merchants indicated irritation over high pricing for the 2018s. Bordeaux is in a cash positive position after expensive vintages such as 05,09 and 2010 which has led to some chateau reducing en-primeur volumes and effectively regulating supply. En-primeur becomes less attractive if the benefits of buying 2 years before release are not clear. Time will only tell if sustained high prices and regulated supply will collapse the en-primeur system.
On occasion, prices increases outside the norm are required to balance quality. Two wines that are exceeding their positions in the Bordeaux hierarchy are Canon and Rauzan-Segla. Critic scores of Chateau Canon have shifted from below 90s to potential 100s over the last 2 decade. 'Scoreflation' is a factor, but the quality shift has been staggering. Purchased by the Chanel owners in 1996, the latest vintages from their properties in St Emilion and Margaux are reaching pinnacle quality. Prices for both wines are now a fifth that of the First Growths and there is evidently more room for growth. 2016 Rauzan-Segla has doubled since release, and, the 17% increase for the 2018 vintage was too small to suppress en-primeur demand. Rauzan-Selga has moved from 100th most searched wine to number 16 over the last 5 years on Wine-Searcher.com.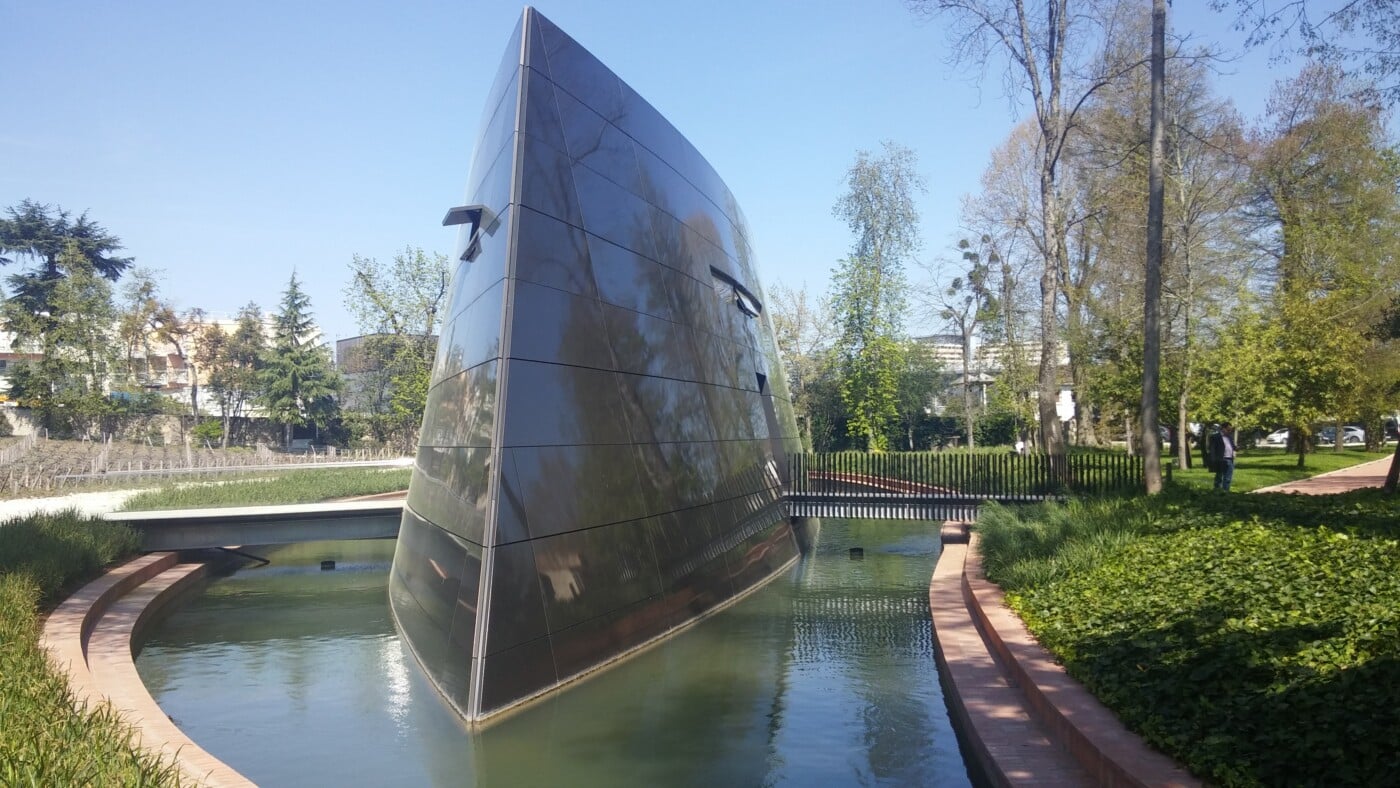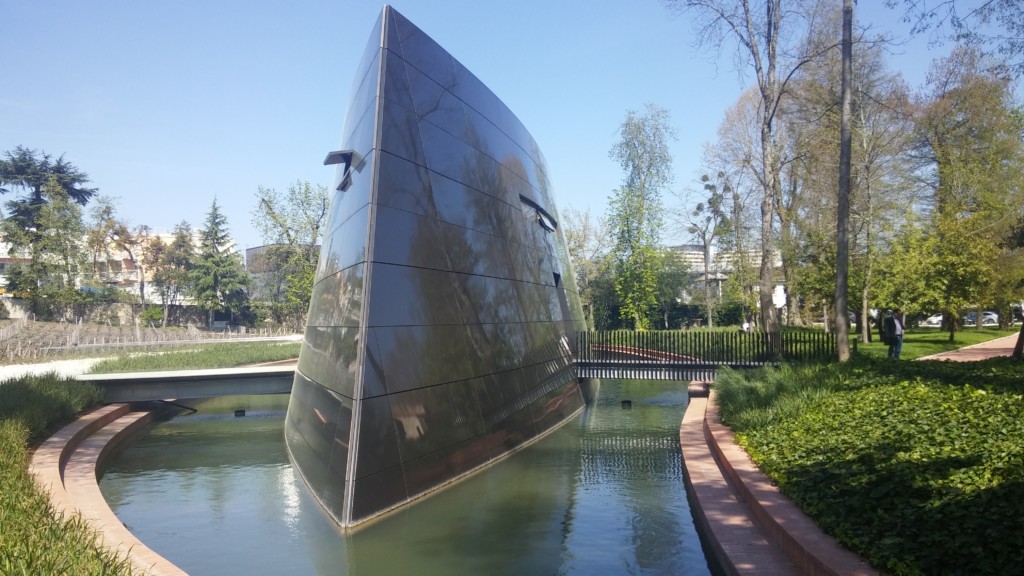 Les Carmes Haut Brion is perhaps the hottest wine on the Bordeaux scene. Purchased by a Bordeaux real estate company in 2010, the sale set a new record for Bordeaux vineyards at 3.8 Million Euros per hectare. A spectacular new winery was built in the shape of a ship sailing down on a river and there is now a laser-like focus on quality. Critic scores have boomed and huge demand has resulted in prices doubling. The small property of 10ha in Pessac-Leognan produces volumes more akin to Pomerol and the new wines are modern in the very best way. The Grand Vin contains a large percentage Cabernet Franc and is part whole-bunch fermentation. South Africa receives a whopping 18 bottles each year.
Not only does the en-primeur price need to be set according to its peers, but the overall vintage price level is important. 2006 and 2007 followed on massive 2005 prices and the overpriced wines didn't meet demand. The market has corrected prices over time and very few of all three vintages made sense buying en-primeur. This also occurred with the overpriced 1997s and large stocks were discounted in the market for the following decade. The prices of the 2008s over-corrected however, and in hindsight they were dirt cheap. Mouton-Rothschild was just R1800 per bottle and it has more than tripled since.
As the number of wealthy people worldwide gather taste for wine, the demand for fine Bordeaux is set to continue. Investment in quality has fuelled this boom over the last 3 or 4 decades and quality has reached a new level. The region continues to lead the world in sheer volume and consistency of fine wine. Even in the most dreadful vintages, Bordeaux produces great wines that age for decades. But most importantly, prices over the long-term are closely linked to quality and market demand.
Due to its youth and small size, South Africa's fine wine market is far flung from this scenario. Prices are generally set by a marketing team and volume is often adjusted to sales. There is a lack of market information (scores and secondary market data) and liquidity, meaning inaccurate prices are commonplace in the market. Small volumes of flagship wines often sell for double, or triple, that of the most revered wines. Imagine resetting the price of every wine and allowing the market to determine prices?
We all believe that the quality of South African wine is at an all-time high and we are finally competing with the rest of the world. Our prices are not inline however and they lack the transparency to convince the international market. We require serious investment in quality and volume as well as a deeper domestic market to better determine prices. This is a monumental task considering our poor economic and unsustainable winegrowing conditions. But this shouldn't keep us back; Bordeaux has weathered phylloxera decimation, two world wars and many economic recessions over the last 2 centuries. An unrelenting dedication to quality and a long-term vision is essential to reach the pinnacle of fine wine.
Roland Peens is managing director of Wine Cellar – one of South Africa's foremost importers and retailers of fine wines. He also sits on the winemag.co.za tasting panel.
Like our content?
Show your support.
Subscribe