Tim James: Distell moves to offload Alto and Plaisir de Merle
9
Distell's wine crown, never a thing of the greatest brilliance, has been somewhat battered in recent years. Uitkyk and Le Bonheur, just vaguely gleaming, were jettisoned. Now two of its brighter, though chipped, remaining jewels, Alto and Plaisir de Merle, are on the market – brands and estates. Writing (retrospectively somewhat naively) after a meeting with Distell in 2017, amidst a swirl of rumours, I accepted the firm indications from CEO Richard Rushton about their commitment to keeping a presence at the upper end of the wine business (as well as their overwhelming presence at the bottom end – notably via the 4th Street brand of crap wine). "To an extent", I wrote, "Alto plays something of the 'credibility-giving' role of Plaisir de Merle – doomed to remain a tiny brand, but important as a fine estate to Distell's image."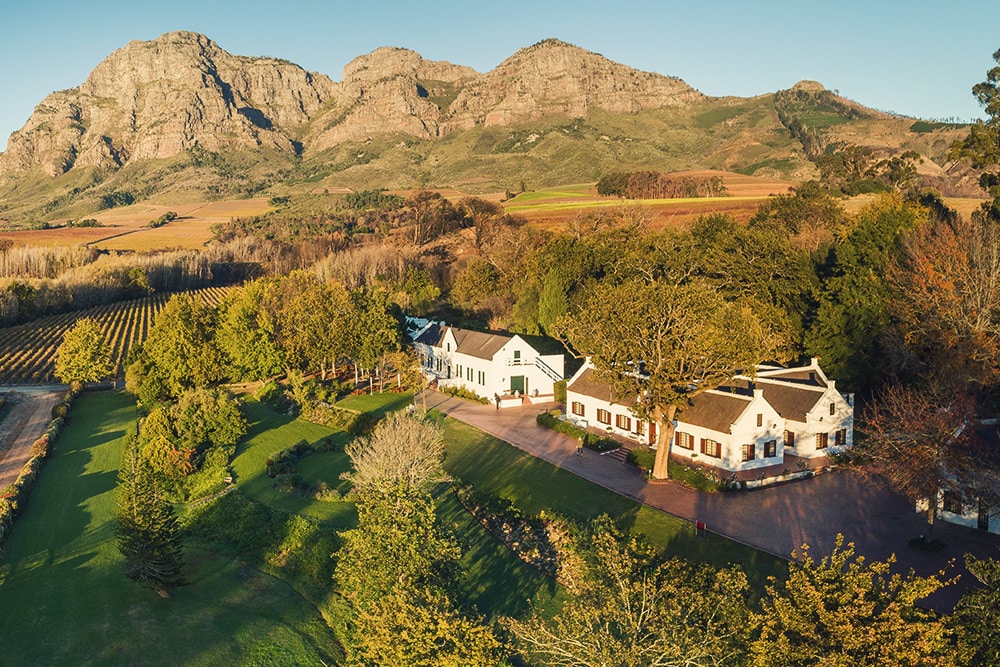 Just a few years back these were, at least, in corporate jargon, "key focus brands". Plaisir de Merle had always performed very creditably, if not outstandingly – and its extensive Paarl vineyards supplied many of Distell's other top wines, in the Nederburg and Fleur du Cap ranges, for example. And the years since 2017 have been encouraging as far as half-heartedly attempting a rehabilitation of Alto's image was concerned.
Now, in hard times for a Distell that seeks to "lighten its balance sheet", they are to be sold. At the end of December last year the group reported a 6.6% fall in volumes for the reporting period, with profit falling 1.2% to R1.26bn. Now the aim is "to enhance returns and reduce complexity in the organisation", as a company statement said. (Or reported said – the abandonment of Plaisir de Merle and Alto was reported on the just-drinks website late last week, but I can't find trace of it anywhere else.) At the same time, Libertas Vineyards & Estates, the business unit established about a year ago to look after Distell's premium wine portfolio, is being reintegrated into Distell.
You have to loathingly admire the language: ""In these uncertain and dynamic times, the group's focus is to conserve cash resources by limiting all unnecessary operational expenses, reprioritising initiatives and deferring non-critical capital projects." I daresay someone somewhere must understand (and feel cheered by!) this: "The group is also continuing its process to unlock value and lighten its balance sheet as consistent with previous actions." People are paid a lot of money, I guess, to deploy language like that; a humble winewriter (even one sadly conscious of the emptiness of most wine descriptions) must simply crumble in inadequacy.
And look back to the past. For, although Alto is indeed a valid bit of a crown rather than mere tinsel, the brand was sadly trashed when it was part of the Lusan Group of wineries with Distell in part ownership and control. A famous name was dragged through the discounted supermarket mud; quantity rather than quality was all that counted. That's what Distell will always be remembered for doing (at best!) with a handful of great estate names. It's hard to feel any sympathy for the company now (though I have to remember its great brandies, while wincing at the axing a few years back of the great Oude Meester Souverein label – Klipdrift Gold seems to be the latest brandy victim).
I do hope someone with a genuine love of wine buys Alto farm on the Helderberg (it'll have to be someone with a lot of money too), and can properly restore the lustre of its name. Alto has a remarkably interesting history from almost exactly a century ago onwards – though there were grapes planted from its founding, as Groenrivier, in 1693 (find here Joanne Gibson's fascinating account of Alto's historic past). I see that Rust en Vrede continues to propagate the arrant (and perhaps anxiously tautological) lie that it was the "First to specialize in the exclusive production of red wine only". But Alto did this from 1920 (while Rust en Vrede was making a Chenin Blanc into the 1980s). It was probably the first estate to plant pinot noir (in 1920), though not for very long; and, also in 1920, Alto was an early pioneer of shiraz – which, it seems, went into the Rouge, first appearing under the Alto label in 1933. That's a year after the first vintage of Chateau Libertas – another historic blend that was later degraded by Distell.
Perhaps we must consider Plaisir de Merle and Alto as now being offered for liberation, rather than merely for sale.
More coverage here.
Tim James is one of South Africa's leading wine commentators, contributing to various local and international wine publications. He is a taster (and associate editor) for Platter's. His book Wines of South Africa – Tradition and Revolution appeared in 2013
Attention: Articles like this take time and effort to create. We need your support to make our work possible. To make a financial contribution, click here. Invoice available upon request – contact info@winemag.co.za