Tim James: How well does Cape Syrah age?
4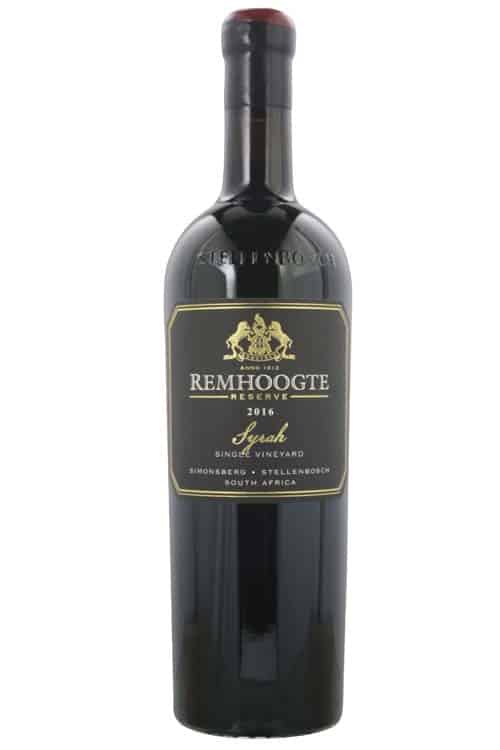 Ageability of red wines – more significantly, the benefits of maturation – is something many wine lovers seem to want to know about. I suspect, though, that it's pretty irrelevant for all but a handful of the more serious kind (especially those with decent storage space and conditions). Even expensive wine, where some of the justification of high price is supposedly that the wine is going to improve, tends to get drunk on release, or within a few years of release.
Except for serious cabernet-based wines, that's not really a problem. Most of the other fine-wine varieties, red and white, can be – and usually are these days – made to offer a great deal of satisfaction in their youth. Their structure won't get much in the way of pleasure, and even some degree of complexity and harmony is built in early, albeit not as much as a few or a dozen years should give. Even cabs – I suppose many wine lovers won't agree that most ambitious cabs and cab-based blends give little pleasure in their infant years (though some interest when sampling – and a lot of that interest is in speculating how they will develop).
This question of development, though, is one of the areas in which we are reminded how young and callow the modern South African wine industry still is. We've learned that some finer wines of the mid-20th century have developed beautifully, but that is not necessarily of much direct relevance to the best wines of the last few decades (read Christian Eedes on the topic here).
We're getting to the stage when tentative answers are beginning to emerge. There are some rare reports of vertical tastings of wines like Columella, which reveal the role that vintage can play (although I would add that we are only beginning to understand the role of vintage on modern Cape wines), as well as the promising news that those wines are on the whole developing – or at least cruising – admirably.
Unfortunately, such opportunities are uncommon, and fewer reports (from the few serious commentators out there). And few other reports on individual wines as they mature. Colleague Angela Lloyd does quite often talk about older wines, especially as they reach their decade, and the Winemag.co.za 10-Year-Old Report is a regular feature – though, as it requires entries and and entry fees, an unfortunately small range of wines is tasted. Otherwise, a few older wines – especially Kanonkops – give rise to comment, largely because the producer generously makes them available; and now and again someone, including me, will write about an old bottle that they have drunk at home.
The general lack of real information doesn't stop many enthusiasts from bidding enthusiastically on the auctions that have become a frequent feature of wine life in the past five or so years. Strauss & Co does now offer tastings of some of the local wines they offer, for those who can and want to get to them, but it is clear that most bidders are taking the wines' condition on trust, and relying heavily on the general image of the producer. Occasionally foolishly so, in my opinion, especially for some elderly non-chardonnay white wines, even from some great names. Most of the tasting notes that are trotted out by auctioneers relate to the wines on their release, with not always much relevance to how they might be developing now – precisely because there are not more recent notes available. Which is my point.
I've been particularly interested in the development of modern Cape syrah, as it has been such an important variety – both solo and in blends – especially in the finest reds of the Swartland and, more recently, in Stellenbosch. How they are developing with time in the bottle is important and interesting; too easily we have assumed that they will last as well as the syrahs of the Northern Rhône (whose wines are mostly off vineyards ten times as old) that they are so blithely and easily compared to.
Mullineux has been an important case study, not only because they have given the media and their best customers vertical tastings of their pretty famous syrahs, but also they frequently include an older vintage when releasing younger ones. I reported, for example, on their ten-year vertical of the estate Syrah in late 2019, and further on the question  a year ago. My tentative conclusion was that there seems to have so far been little advantage to keeping that wine for more than ten years, although the smaller-selection, specific-terroir wines are doing better, and I suspect the later vintages of the estate blend will also develop better.
That tasting prompted me last year to try a selection of some new-wave, lighter-styled Swartland syrah from 2013–2016: Leeuwenkuil Heritage, Blackwater Cultellus, Swerwer and Terracura. It was a delightful and heartening experience, with all of them showing the value of having kept them that long, and the prospect of some further development.
So, a year on, I thought I'd try some more syrahs in their early adulthood, but ranging more widely than the Swartland. The oldest was one of the Keermont single-vineyard syrahs, the maiden Steepside 2012. Red fruit still obvious, with a good savoury element and a hint of ripe sweetness; firm structure. In fact, I doubt if this wine has really developed much in the sense of gaining complexity; it's very pleasing, but to me not notably interesting for a wine past its first decade. No hurry to drink up, though I doubt if there's much to be gained by keeping.
Also from Stellenbosch, but Polkadraai Hills rather than Blaauwklippen valley,I tried finding an earlier vintage of Reenen Borman's Sons of Sugarland (maiden was 2015), but had to settle for a bottle of  2017. It's always been one of my favourite local syrahs, but I've only drunk them at release time. This 2017 keeps its fresh, fragrant light-feeling loveliness. Everything about it is pure and subtle, but the length of flavour is eloquent of its claims to intensity of fruit and having a long future ahead of it. This 2017 is still a little raw even, but lovely. Its harmony should only grow.
If Sons of Sugarland is one of the finest expressions of fresh, new-wave Stellenbosch syrah, then perhaps Remhoogte Reserve 2016 excellently represents the older establishment: oak, very ripe, extracted, powerful – suitably introduced by a massive, heavy bottle. It declares 14.5% alcohol compared with SoS's 13.5%. I was impressed by this wine in its youth, though it was not in a style I personally enjoyed, and much the same remains true now. It's big and intense, but not without an element of grace and charm, with plenty of flavour, if not – somehow ­– real depth. Unlikely, I suspect, to appear on the Strauss auction, which tends to favour the fashionable new wave, it will nontheless see out its decade well, I'm sure, with time to spare, though I suspect the fruit will dry out before the tannins really soften.
Away from Stellenbosch to the Overberg, and the Gabriëlskloof Syrah on Shale 2015, one of a pair of terroir-selected shirazes that Peter-Allan Finlayson introduced with that vintage. This was perhaps the happiest surprise of this little tasting, though I'm not sure why I was surprised at just how satisfying this wine is. Beautifully balanced, fresh, lively and delicious, balancing fruity and more savoury elements – at about 14% alcohol, not as light as the more obviously avant-garde likes of Sons of Sugarland, but certainly modern in approach. There's room to go here, and I'd be delighted to find it on auction to buy, but then I think I'd start drinking it. I don't think it'll get even more deliciously satisfying.
I particularly look forward to seeing how new-style wines like Sons of Sugarland and the Gabriëlskloof develop. Maybe I'll be proved wrong, but as yet I wouldn't project Cape syrah alongside the Northern Rhône in terms of its ability to really gain complexity and fascination with 20-plus years in bottle. Despite the ambitious pricing of some of it. Not yet, anyway. But Cape syrah is still young, conceptually and vineyard-wise. Let's see.
Tim James is one of South Africa's leading wine commentators, contributing to various local and international wine publications. He is a taster (and associate editor) for Platter's. His book Wines of South Africa – Tradition and Revolution appeared in 2013.
Like our content?
Show your support.
Subscribe