Tim James: Out and about in Stanford
By Tim James, 15 November 2021
1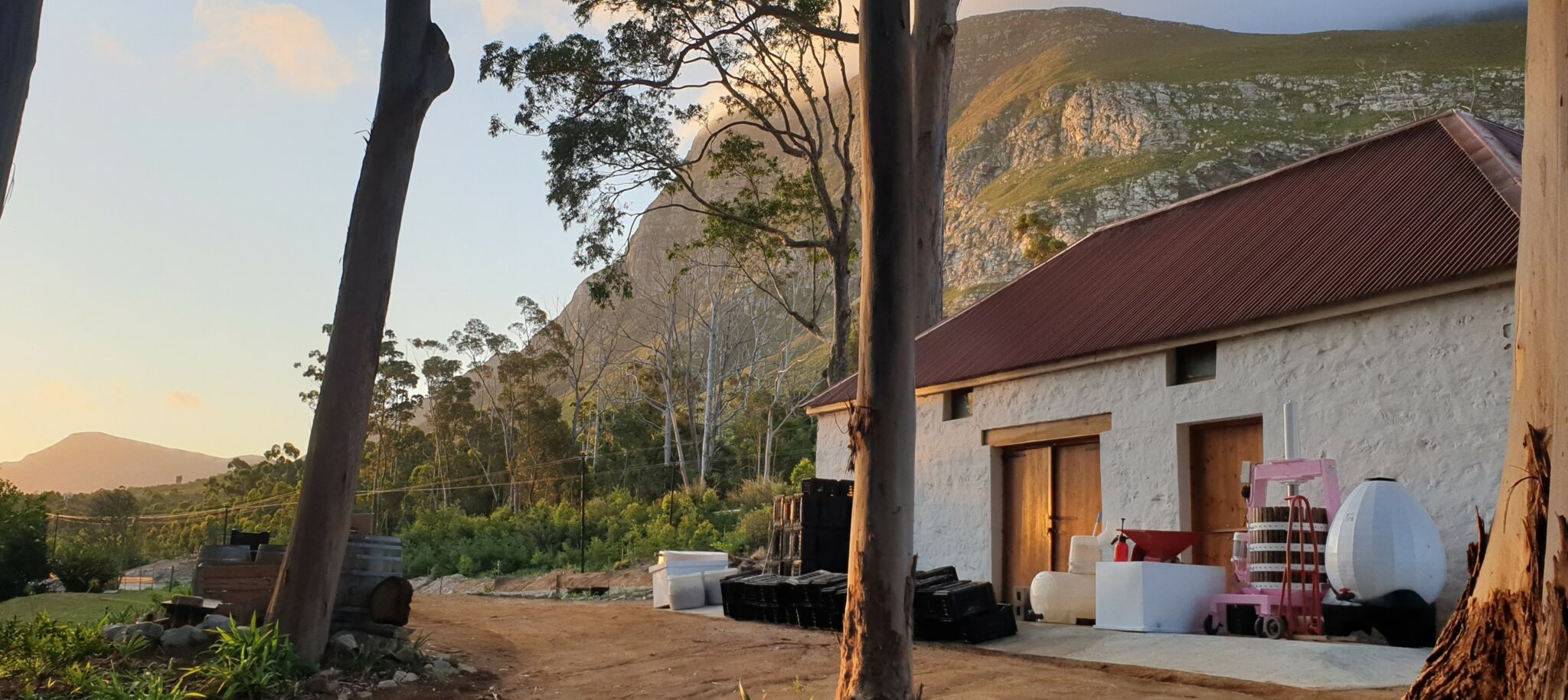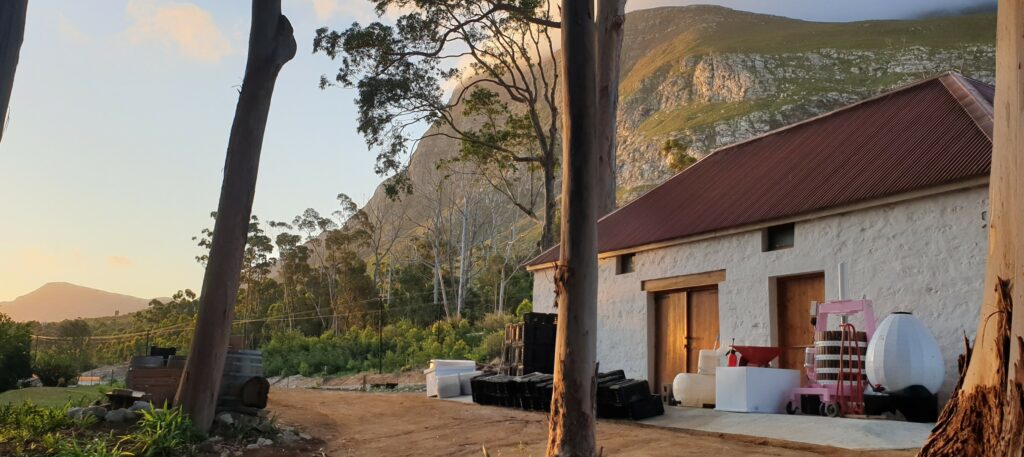 If the Stanford Wine Route has not loomed large in your wine life thus far, well, me too. In fact I don't think I knew of its existence until I received an invitation to a "trade experience" last week, where the nine members of the Route would present some of their wines to local retailers and restaurateurs. To be fair to the ignorant, however, I gather that there has not been much effort put into publicising the Route, and this event marked its reinvigoration under the dynamic leadership of Paul Hoogwerf of Maanschijn, the interesting little new-wave winery that I have written about before. There is a minimal website, but it is significantly out of date.
The tasting, half of it conducted on a pair of boats chugging down the pretty Klein River, was a most enjoyable and enlightening experience. I did know some of the wineries involved, but seeing them in the context of a shared terroir (though certainly not a shared aesthetic) gave me new understanding, as well as introducing me to some that I scarcely new. And there were some excellent wines on offer.
Stanford is a charming village some 25 kilometres from Hermanus and a bit inland from the ocean (arguably still the Atlantic, if you accept that the Indian starts at Cape Agulhas, the southernmost tip of Africa, just a bit further along the coast, rather than at Cape Point). The members of the Stanford Wine Route range around the village – at five, ten or fifteen kilometres. The District is Walker Bay, and there are some wards, including Stanford Foothills, Sunday's Glen and, most newly, Springfontein Rim, which is a little limestone enclave in soils mostly based on sandstone and quartz. There's a lot of coolness about, thanks to the ocean breezes (and sometimes to altitude too – one of the wineries, Brunia, lies on the slopes of the Koue Berg [Cold Mountain]), and this is pleasingly reflected in a real freshness in many of the wines. One of the more minimalist winemakers, Mark Stephens, remarked that "so much less needs to be done in the cellar in cool-climate areas".
Plus, it's most attractive country around the attractive village, with the Klein River mountains behind the town, and great expanses of pristine fynbos. So a wine route to distract visitors to Hermanus and Agulhas, as well as those to Stanford itself, seems a good idea.
We tasted a democratic two wines from each of the nine producers, whether large or tiny; and, undemocratically, I can't discuss all of them here. It was a tiny producer who gave me what was probably my favourite of the whites: the Touch Me Verdelho 2020, fermented via carbonic maceration by Mark Stephens for his Deep Rooted Wines label. Its beautifully delicate and bone dry, supple and finely textured, the 10.7% alcohol just sufficient to carry the floral & limey character with poise and understated conviction. (Different in character from the 2019, which I tasted later, and better.) About R250 and well worth looking for, as is Mark's Journey to the Centre of the Universe Blanc Fumé blending three sauvignon vineyards.
Another fine and exciting white, a 2019 sauvignon-semillon blend, came from Brunia – the label from Wade Sander's family farm in the Sondagskloof, and which he's now concentrating on after a useful long stint with Andrea Mullineux at Leeu Passant. But it was the Brunia Syrah (R275-ish) that thrilled me more: a perfumed, light and elegant 2018, its freshness speaking of its granitic origins, and the whole speaking of precise winemaking (including some wholebunch fermentation) seeking to express those origins as clearly and cleanly as possible. A delightful wine. Brunia has been gathering international and local plaudits (see Christian's review on this website), and it's an ambitious label, one to watch closely.
There were a few other syrahs on the tasting. Boschrivier Shiraz 2017 makes for very pleasant drinking, spicy and balanced, the tannins respectable but easy-going, and just a little ingratiating oak and sweetness evidenced. Decidedly more showy is Raka's Biography Shiraz 2018 – probably the best-known wine at the tasting, with well-established Raka the best-known (and I think the largest) producer. The wine – rich, big and rather sweetly oaky – has a devoted following amongst those who haven't welcomed the new wave styling of syrah. Raka Five Maidens, from Bordeaux varieties, is also deftly made, and even bigger and oakier. So you see there's a bit of everything, for all tastes, in the Stanford Wine Route, which is no doubt as it should be….
Pinotage too. Stanford Hills offered their well-known Jackson's Pinotage, a wine that has had some ups and downs over the years. The 2018 has some scented fruity charm, the area's bright acidity, and an acceptable touch of varietal bitterness. Mark Stephens of Deep Rooted is consulting here and shaking things up, so I think this is a winery to watch hopefully.
But, for now, better pinotages come from Springfontein, that interesting venture on limestone in its own Springfontein Rim ward. Tariro Masiyiti (whom I last met a decade back at Nederburg) makes the wines, his wife Hildegard Witbooi tends the vines. The top-range Jonathan's Ridge Single Vineyard Pinotage 2017 is not new-look, but beautifully managed, the dark ripeness and subtle oak balanced by textured tannins and the freshness blown in from the nearby sea. The Terroir Selection version, 2018, is only slightly less impressive. A more modern approach to the variety comes with Maanschijn's Herbarium Cape Red, where it's the largest component, alongside mourvèdre and syrah, in a most appealing wine (as I described in an account of a visit to the Maanschijn cellar earlier this year).
Other estates included were tiny Welgesind (a bold Mechanic Shiraz 2018 and more elegantly light Romanse Blanc de Noir), and Walker Bay Estate (a pleasant, crisp Sauvignon Blanc – and I somehow didn't taste the Pinot Noir).
So there's much of vinous interest to visitors to this part of the Cape South Coast – and worth a detour to visit those wineries that are open, often with other attractions on offer too. With any luck, a completer website will be on the way, to provide more guidance and complete links, putting the Stanford Wine Route properly on the map and on more winelovers' itineraries.
Tim James is one of South Africa's leading wine commentators, contributing to various local and international wine publications. He is a taster (and associate editor) for Platter's. His book Wines of South Africa – Tradition and Revolution appeared in 2013
Help us out. If you'd like to show a little love for independent media, we'd greatly appreciate it. To make a financial contribution, click here. Invoice available upon request – contact info@winemag.co.za
Like our content?
Show your support.
Subscribe