Tim James: Some more amphora wines
1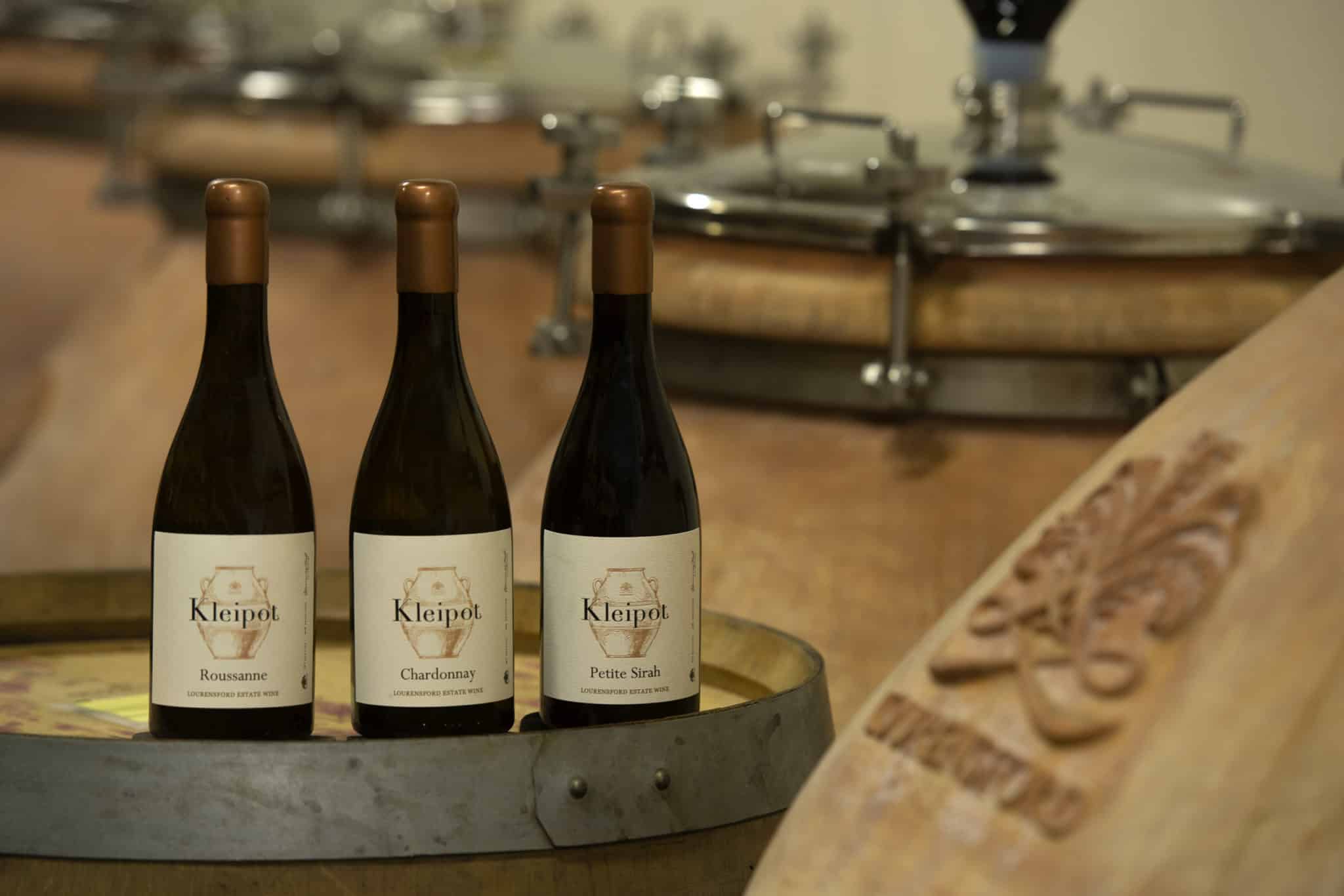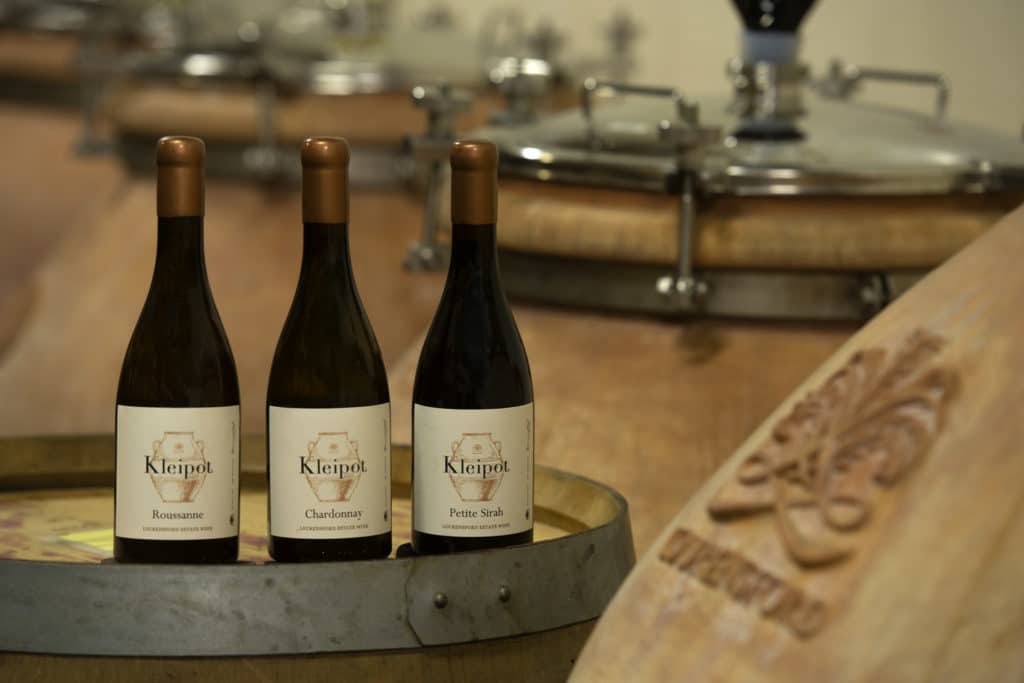 Lourensford winemaker Hannes Nel doesn't hesitate in saying that his newly released Kleipot Chardonnay 2018 is clearly superior to the generally well-regarded Chardonnay in the Lourensford estate range, from grapes off the same vineyard. I asked him his opinion because (while I haven't tasted the current standard version) this seemed the likely answer. Similarly, I recall how tasting the Kleine Project Z Chenin Blanc Amphora 2018, it seemed remarkable to me that it was made from essentially the same grapes as the Family Reserve version – yet, as I wrote, "its purity and forceful, stony delicacy manages to make that excellent wine seem almost clumsy by comparison".
The quality of especially white wines matured in clay pots has greatly impressed me since the launch of Grande Provence's pioneering Amphora 2015, followed in 2016 by Charla Haasbroek's Tapestry and Reyneke Natural Chenin Blanc 2016 – though actually, the first local wine entirely from maturation in clay to be released was, I think, a tiny bottling of Ashbourne Amphorae 2013.
OK, I'm not sure that everyone has been quite as enthusiastic as I about the thrilling stony-minerality that clay seems to me to uniquely give (it was dumbfounding to me to see a fairly modest score for the utterly brilliant Reyneke 2017 in Platter, for example), and even these pioneers seem to have faltered in regular production. Nonetheless, I can't understand why there haven't been more of them! (Gabriëlskloof's Sauvignon Blanc was a rare recent example.) There have been many excellent wines, especially whites, with significant clay pot-matured components (probably Sadie Palladius the most famous), but, when it comes to evading oak, certainly the role of concrete egg vessels and larger concrete tanks have hugely outweighed that of clay pots. Nonetheless, the latter is to be seen lurking in an increasing number of cellars, where winemakers are, at the very least, happily trying them out, to see how they do. 
There have been too, of course, the wines made by Avondale (who were also among the earliest local experimenters with clay pots), and then Spice Route Obscura (see here), in buried clay pots – the Georgian qvevri. I wrote here about the very impressive Avondales, and Christian enjoyed the released Chenin Blanc 2018 here. And I actually have alongside me as I write this a glass of the Avondale Qvevri Chenin Blanc 2018, which is drinking beautifully, its warm-country richness enlivened by the skin contact element and the vibrancy and purity that the maturation vessel encourages.
One reason for the paucity of examples of pure claypot wine is the capital expenditure involved in buying enough pots for a decent-sized release – especially for the (invariably rather physically beautiful) terracotta ones from Italy (the hard-to-obtain qvevri are an even larger investment), although they are likely to outlive most of the winemakers, if handled carefully. But mostly, certainly at this stage, wines matured in clay are seen by producers as potential blending components, offering something to complement rather than replace wines made in other ways. 
Kleine Zalze, for example, have been explicit that their work with clay pots was experimental, and essentially destined to provide components for their Reserve wines, and that strategy is true too of Avondale. We can be grateful that, at least for now, they are sharing some examples of their early experimental successes.
I suspect, too, that another, entirely acceptable aim in releasing some of the more brilliant experiments is to add interest and lustre to a winery's reputation. It did Klein Zalze, though already hugely commercially successful and well thought of, no harm for sections of the winedrinking public to know that they could also make exciting, avant-garde wines along with the best of the trendy winebar-pleasers.
Something similar probably applies to Lourensford. I wrote a few years back about the image this potentially great estate (part of the original, 17th century Vergelegen) had given itself with by poor initial planning (and winemaking), and then a whole lot of incoherence as it chopped and changed ranges. Improvements in viticulture (including removing swathes of ill-considered vineyards) and in the cellar, especially after Hannes Nel took charge around eight years back, and just as thankfully in the marketing, have meant that things seem to be settling down – and settling down well. The last-introduced new range, The Dome, has a particularly good reputation for its quality:price ratio.
The release now of the tiny-volume trio of Kleipot wines is not going to cause confusion and should add to Lourensford's prestige. Hannes Nel is clearly enthusiastic about the wines – with the terra cotta pots, he says "the key I needed to unlock the potential of my soils". The Chardonnay I mentioned above pleased me most. It opened in the glass to full, though subtle aromatic and flavour complexity – with flowers, hints of pineapple from its ripeness (14% alcohol), green apple. A fine texture, with enlivening acidity, the grip aided by a small (3%) whole berry component. Very finely structured, and the stony precision that clay maturation gives.  I think it stands alongside the richer examples near the top of local chards; at R460 per bottle not badly priced (all three of these wines, some 400 bottles of each, are available primarily from the estate).
The other two were made entirely from whole bunches crammed into the pots, which were then sealed, leaving the berries to undergo intracellular fermentation (carbonic maceration); after ferment, there was one foot stomp, and the skins and stalks were removed; bottling from the pots after another ten months or so. The Roussanne 2019 has a splendid element of lightly tannic austerity to it resulting from the skin/stalk contact, as well as the pure fruitiness that is encouraged by this sort of winemaking – floral, stonefruit, pickled lemon and lemon verbena – complementing that mineral precision. Beautifully dry and elegant; another fine white at the same price as the Chardonnay.
The sole red is the deeply coloured and velvety Petite Sirah 2018 – with 7% viognier to add to the aromatic fruity charm, which it has aplenty. I have no doubt that many will love this wine; I enjoyed it, but it is a touch too ripely sweet (the high 14.5% alcohol showing here rather than in "hotness"). The tannic structure is gentle, softly firm. Being red it sells for more, according to established (il)logic, at R550.
The Lourensford wines have confirmed my belief in the excellence of clay pots for fermenting and maturing white wines – I'm a little more guarded about their role in red wines, going by the few I've had, in which I'd have liked rather more tannin in the structure.
Tim James is one of South Africa's leading wine commentators, contributing to various local and international wine publications. He is a taster (and associate editor) for Platter's. His book Wines of South Africa – Tradition and Revolution appeared in 2013
Help us out. If you'd like to show a little love for independent media, we'd greatly appreciate it. To make a financial contribution, click here. Invoice available upon request – contact info@winemag.co.za
Like our content?
Show your support.
Subscribe