Tim James: Some (mostly) great older Cape whites
By Tim James, 27 January 2020
9
Having a rather chaotically organised cellar – not to mention it being dispersed over three places, two of them only seldom examined – is of mixed benefit. Perhaps it's surprising that there can be a benefit at all, but there can: it largely consists of forgetting about some wines, which can give a marvellous revelation when they turn up. Though there's sometimes a bout of self-recrimination when the opened bottle – shot – tells me that I'd forgotten about it for too long.
I was expecting mostly the latter when I rummaged about in a wine fridge and in the stash of wines which Angela Lloyd kindly keeps for me in a corner of her enviably airconditioned cellar and found some older Cape white wines. My working principle with South African whites is to expect them to peak at not much more than five years – though there are exceptions which I know about and, as I'm about to reveal, that I don't know about.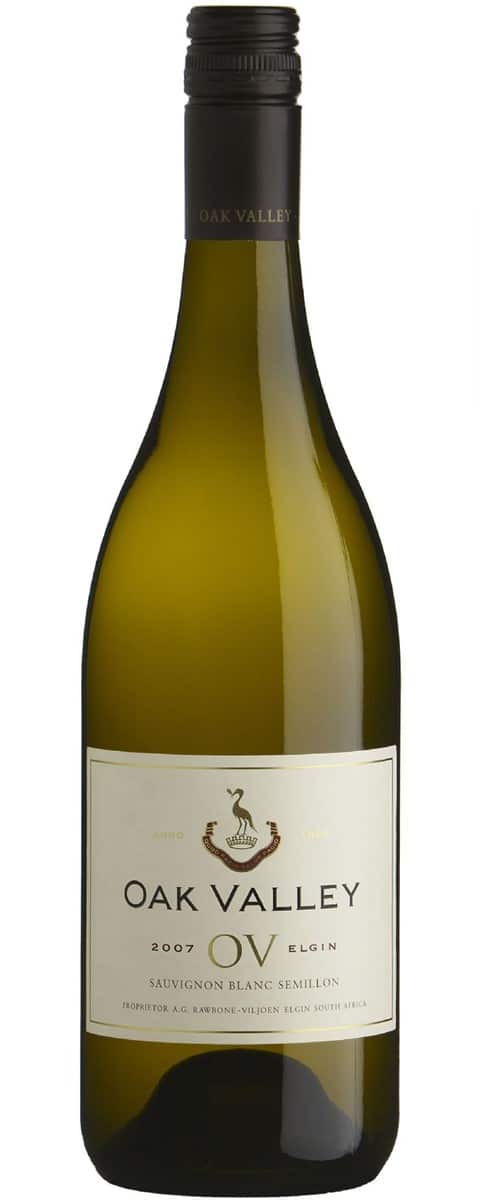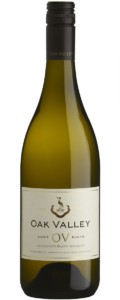 The first bottle I opened I had little hope for, though I remembered that it had been splendid a decade back: Oak Valley OV 2007 (a blend in which unoaked sauvignon blanc greatly predominated over-oaked Semillon; it was later renamed Mountain Reserve White Blend, but was then dropped from the range). How wrong my doubts were! A lovely lightish straw colour promised well for the wine's freshness (NB it was under screwcap), and it turned out to be superb, with fresh aromatics and little of the advanced sauvignon character which doesn't appeal to me; elegant but with a rich texture counterpointing the fine acidity. I returned three days later to finish off the bottom glassful, and it had if anything, grown more complex and lovely. One of the finest bottles of mature Cape white that I can remember.
A slightly younger, rather similar blend delivered rather more of the character I'd been a little apprehensive about: Magna Carta 2010 (MMX as the front label has it), the then unprecedently expensive wine from Steenberg. Still very much alive – dry and steely, with a firm, integrated lemony acidity, and nicely textured; and in fact, the asparagus-green bean notes and obvious bottle development, never excessive, seemed to become subdued over a day or so and an acceptable part of the subtle depth of flavour. A good wine still, but not as lovely and graceful and vital as the Oak Valley.
Another wine from Constantia, Eagles' Nest Viognier 2015 (also screwcapped), was much younger, but viognier doesn't have much of a track record for ageability and I thought I should try one of the bottles I'd bought when I was immensely impressed by the wine on its release. There was a gorgeous lusciousness to the wine, with balanced acidity and a lingering finish, and I much enjoyed my first half-glassful. But somehow it lacked freshness. not inviting drinking, and I thought I should have opened it a year or two back. That's probably true, but when I returned to it after a few days, it was altogether much more pleasing. (Angela Lloyd, to whom I spoke about this, had a similar experience of it opening up after a day or two, though she'd liked it less than I had on first opening.)
And so to chardonnay. The first two vintages of Restless River, 2008 and 2009, including some Elgin fruit, were necessarily somewhat experimental essays by Craig Wessels. He now uses only his own Hemel-en-Aarde grapes in his top-class chardonnay and none of the new oak which is discernible in a kind of heaviness on the older wines. These two vintages were fairly advanced in colour and aroma, but still eminently drinkable. The 09 showed a touch lighter and more elegant, while the 08 was particularly intense in its ripe, rich flavourful-ness. Both revealed themselves as remarkably good wines for their age, especially coming from a neophyte winemaker.
A finer example of mature chardonnay came with Glenelly 2010, to represent Stellenbosch in my little survey. It even promises a few happy years ahead of it (if you're luckier than I and still have a bottle stuck away). Like the other whites I've been talking of, I felt it had developed rather than merely grown older (I wonder if that's perhaps truer of Cape whites than Cape reds, on the whole?). A restrained wine, though the oak is arguably a touch obvious still, elegantly balanced, reminding me what a fine winemaker Luke O'Cuinneagain is – this was the estate's maiden chardonnay, presumably off pretty young vines.
On the evidence of these wines, I should generally raise my expectations about the development possibility of Cape whites. There's recently been a call for entries for the 10-Year-Old Wine Report. Probably the majority of wines considered will be 2010 reds, but I'm confident that there are a number of genuinely viable mature whites out there, and it would be great to see them entered and doing well, demonstrating the ever-increasing potential of South Africa's serious white wines.
Tim James is one of South Africa's leading wine commentators, contributing to various local and international wine publications. He is a taster (and associate editor) for Platter's. His book Wines of South Africa – Tradition and Revolution appeared in 2013
Attention: Articles like this take time and effort to create. We need your support to make our work possible. To make a financial contribution, click here. Invoice available upon request – contact info@winemag.co.za
Like our content?
Show your support.
Subscribe