Tim James: Some older reds and the question of ageability
3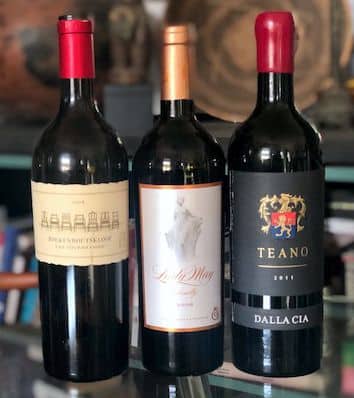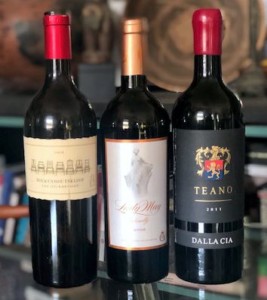 Should I apologise for returning to the subject of the ageability of Cape wine? It gets dealt with quite often on this forum – most recently in discussions about the blind tasting of 2010s and in a subsequent thought-piece by Christian. But it's a crucial debate for winelovers to have – also for ambitious wine producers, not to mention auctioneers and others trying to build a secondary market for local stuff (see here for the current Strauss online auction of local and Burgundian pinots and chardonnays – it ends later today).
This past weekend I opened three bottles of older Cape reds – coincidentally, I realised later, all three were the maiden releases of those wines. I was expecting a lot from Boekenhoutskloof The Journeyman 2005 (60% cab franc, with cab sauvignon and merlot). I wondered if there was a touch of corky TCA, and maybe there was, but in fact the wine was more attractive on the second day, which is not usual with cork taint. It's always been quite a ripe, showy wine, with plenty of oak complementing the full-fruited weight, though under 14% alcohol. It is still a fine, serious wine, definitely in a tertiary phase, with savoury notes and the oak tannins rather drying now, a touch in conflict with the sweet notes on the finish. If I had more bottles, this would be on my list to drink up soon. Impressive for 15 years, but I think I enjoyed it more on the way up than I am on what seems to me its way down.
I was happily surprised by Dalla Cia Teano 2011 – a very expensive wine at nearly R800 when it was released in 2013, something which accorded with its invocation of "SuperTuscan" styling. In line with that, it was one-third sangiovese, with the rest from Bordeaux grapes, and also in tradition it was big and flamboyant, with new oak and power well in evidence. I approached it in rather gingerly fashion, but lingered to luxuriate. It shows itself to be a very good, rather delicious wine (emphatically in modern, immodest fashion), which has undoubtedly gained with its near-decade in bottle bringing a welcome savoury edge to the sweet, ripe flavours. Not markedly ageing, as the (much older) Journeyman is, but I'd suggest this should be drink fairly soon, while it remains so exuberantly satisfying: those oak tannins will only become more overt as the fruit fades; this will never have the profound harmony of, say, a good mature bordeaux (let alone its elegance or refinement), and should be enjoyed for what it is before it gets old.
Between those two wines in terms of age is Glenelly Lady May 2008. The 2010 fared rather poorly at the hands of the tasters for the recent 10-Year-Old-Wine Report, though I was more generally enthusiastic in a recent tasting of many vintages, noting that the 2010's tannins were starting to integrate, though the wine was still quite youthful. There's a touch of austerity about the 2008 (quite unlike the Teano), and also a dry herbal element which will not be to everyone's taste, though it is to mine – those who have decided they disapprove of "greenness" should leave it to others. Not exactly like older-fashioned Bordeaux, it's certainly far from the rich ostentation of, say, Supertuscans and most grand New World reds. Above all, it has a comparatively dry finish, which so many Cape reds do not. Many satisfying years ahead of it, surely.
I would venture a modest observation and suggestion, which possibly has wider implications for the maturing – and the growing old – of modern Cape wines. That is, I think that Lady May (not just this vintage) is the kind of wine what will mature more pleasingly, at least to my tastes, than the majority of Cape reds, especially Stellenbosch bordeaux-style wines, which tend to be constructed more in accordance with the aesthetic of Teano. That is, because it is more restrained and controlled in its fruit expression, and predicated upon harmonious structure, it will get more bony and spare as it fades – something at least compatible with elegance and refinement, if not with loveliness. Big, extracted, bolder wines will, on the other hand, start showing flesh rather than bones – they'll become heavy and dull in a way which won't give anyone much pleasure, I'd suggest. I found this recently in, for example, a Buitenverwachting Christine 2003.
To put a depressing gloss on all of the above wines, I must report that a recent smart Bordeaux, Château Léoville-Poyferré, from the slightly dour vintage of 2004, was a wine in excellent condition and balance, utterly to be relished for many years to come. Still auctionable….
Tim James is one of South Africa's leading wine commentators, contributing to various local and international wine publications. He is a taster (and associate editor) for Platter's. His book Wines of South Africa – Tradition and Revolution appeared in 2013
Attention: Articles like this take time and effort to create. We need your support to make our work possible. To make a financial contribution, click here. Invoice available upon request – contact info@winemag.co.za
Like our content?
Show your support.
Subscribe