Tim James: Straight cab versus cab blends
5
Which does the Cape – in this case mostly Stellenbosch – generally do better: straight cabernet sauvignon or some sort of blend of the five major red Bordeaux varieties (cabs sauvignon and franc, merlot, petit Verdot, Malbec)? It's one of those questions that arise from time to time like all the best ones do – and as with all good questions, one must remember that for every wine-lover who's bored by it and feels he or she knows the answer, there's always some young newcomer confronting it for the first time.
What reminded me of the debate (if such it is), and actually prompted me to think of a new aspect, was a remark made by the estimable Michael Fridjhon in his lengthy podcast interview with David Clark of Ex Animo distributors. (It was a most interesting two hours, particularly for me the pre-20th century historical aspects Michael dealt with in the way that only someone with his intellect, breadth and depth of experience, and fluency could do with such entertainment value; highly recommended.)
Towards the end of his marathon, Michael remarked that "I think our cabernet sauvignons are often better than our Bordeaux blends." That "often" is slightly evasive, of course – but certainly stronger than "sometimes". And of course, it is hard to be categorical about it. My own impression is the opposite – I tend to think that South African Bordeaux-style blends are generally superior to the straight cabs. Interestingly, if one looks for a bit of guidance from the judging venues that Michael and I are respectively most associated with, they support our differing positions. In the past five years, by my count, Platter five-star awards have gone to 28 straight cabs and to 36 blends. As for gold-medal awards at Michael's Trophy Wine Show in the same period, there have been 13 cabs and only 8 blends.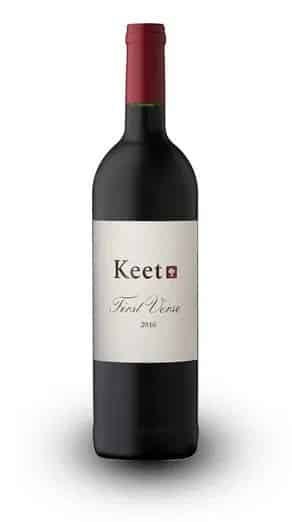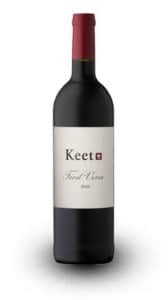 I'm going to return to one factor that Michael adduces for his understanding of the lesser attainment of the blends. But I thought I'd ask a producer for an opinion. It would have been interesting to ask for views from someone who make both styles – Kanonkop and Meerlust, for example, where I think it's fair to say that the blend is the estate "flagship" (Paul Sauer and Rubicon, of course), rather than the Cab, certainly going by price. But instead, I called up Chris Keet, whose First Verse has quietly assumed a very high position in the ranks of local Bordeaux blends in recent years (I didn't ask him about the astounding price achieved by this 2011 at the recent Strauss auction). Chris also makes the excellent, rather more exuberantly and richly styled, Van Biljon Cinq.
But why did Chris choose, for the one wine under his label, to make a (five-variety) blend rather than a straight cab, given that he owns no vineyards himself and therefore had a choice? While he agrees that cab can produce fine wine on its own, his argument is that a blend of varieties can result in a great complexity of aroma, texture and flavour: "One creates", he suggests, "a bit of an orchestral kind of scenario", with more "kaleidoscopic" characters. Each variety, he says, has its strengths and weakness, but "in a blend you're allowing the positives of each one to come through". (Incidentally, Chris added that his opinion, based on tasting, was also that "Cape Blends" are generally superior to monovarietal pinotages.)
A plausible argument, of course, though it won't be accepted by everyone. In fact, I suspect that it is often the prestige of Bordeaux – and the Cape's dominant orientation to Europe rather than to the New World, where mono-varietalism seems much more popular in the marketplace – that is behind local winemakers' frequent choice to blend à la Bordeaux. Interestingly, in California, where varietalism is very important, many prestigious wines labelled as Cabernet Sauvignon do, in fact, contain up to 15% of other varieties, included to add something to the wine profile. (I'm not sure how often that applies locally.)
When Michael Fridjhon explained why he thought the Cape's cabs superior to the blends on the whole, he made the valid point that merlot is not a variety that often performs well in the Cape, and suggested that merlot is "often not as good as the cab" and "lets down" the blend.
I feel much the same as Michael does about merlot (we'd both agree there are some excellent examples, of course), and this point made me pause. But then I thought back to those great blends of the mid-20th century, most of them with a significant contribution from cinsaut – a decidedly second-rate variety (albeit often very charming and sometimes performing very well – as with merlot!). Though it's arguable that even back then the best wines were the unblended cabs – few though they were: early Zonnebloems (probably) and the GS wines the examples easiest to think of.
Somehow, even possibly "lesser" components can be transmuted into gold if judiciously blended with magnificent cabernet sauvignon. Or so it seems to me. Cab is a great and generous blending variety – it can accommodate other contributions and generate a mutually transformative magic with them. My instincts are all with old Europe on this question of blending, as are those of many more tradition-minded Cape winemakers, and I'm less impressed by the glamour of varietalism. Though I'm not going to deny the splendour of some of those straight cabs. Good question, yes.
Tim James is one of South Africa's leading wine commentators, contributing to various local and international wine publications. He is a taster (and associate editor) for Platter's. His book Wines of South Africa – Tradition and Revolution appeared in 2013
Attention: Articles like this take time and effort to create. We need your support to make our work possible. To make a financial contribution, click here. Invoice available upon request – contact info@winemag.co.za
Like our content?
Show your support.
Subscribe