Tim James: The story of Cabernet in the Cape
It seemed appropriate, having written recently about cab and cab-based blends (at auction or not), that I should pull together what I've been able to find out about the history of this great variety in the Cape vineyard.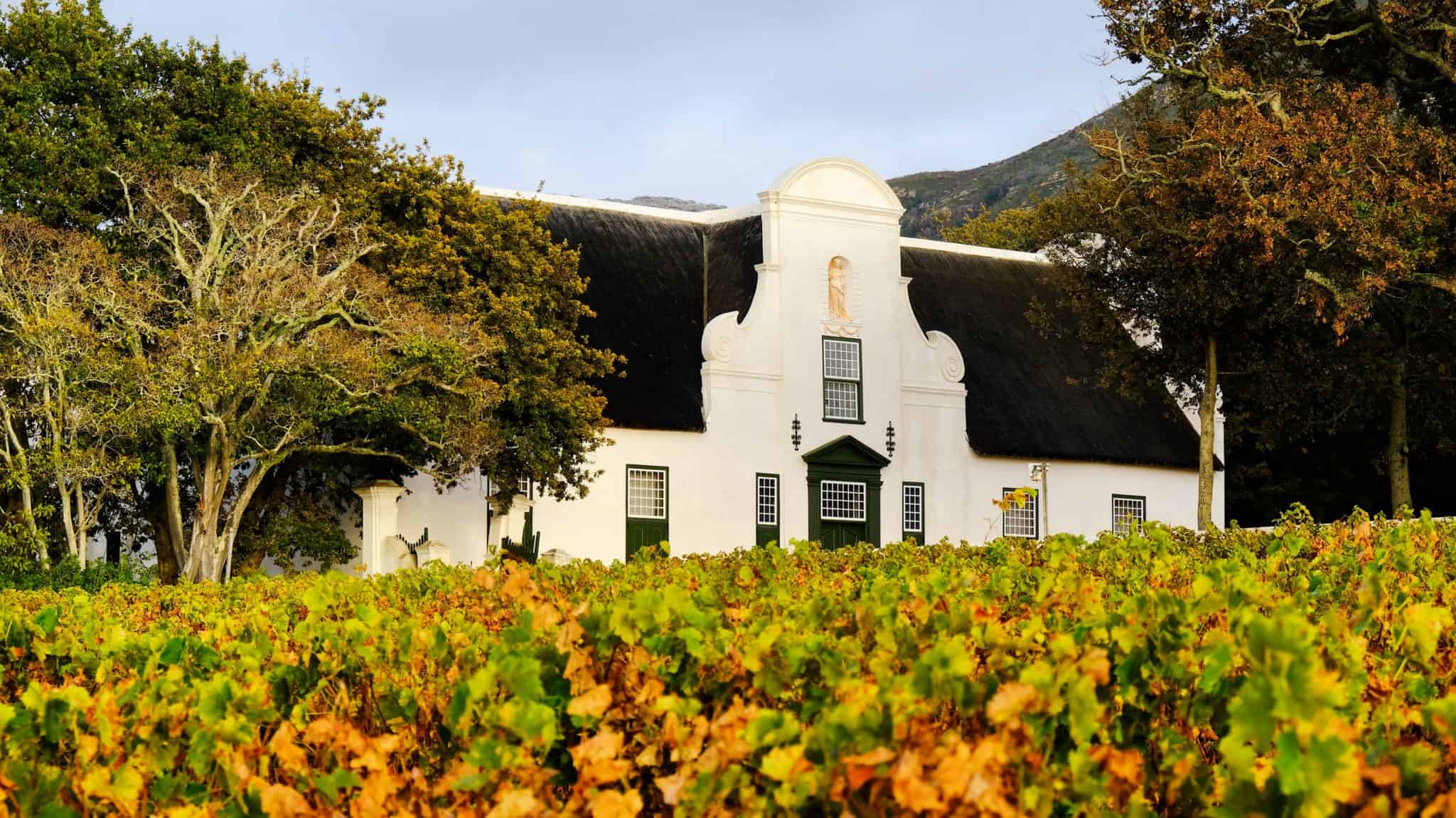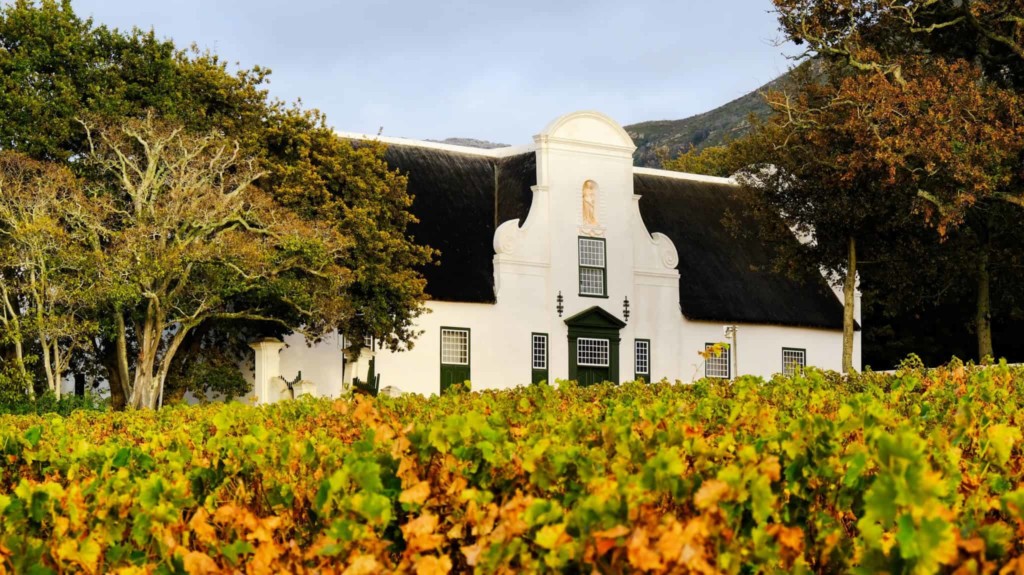 The honour of being the pioneer goes, it seems, once again, to Groot Constantia.
At the end of the 19th century, when (fortunately for our knowledge of the period) annual reports were being made to the Cape parliament from what was then the government wine-farm, a few reports mentioned "Cabernet Sauvignon or La Fitte grape" being first planted there some forty or so years earlier. The 1894 report remarks that "The variety was introduced to the Cape by one of the former proprietors of this farm a very long time past, but was never cultivated to any extent being a very shy bearer and shouldered out by another red grape – Hermitage [ie, cinsaut], a splendid cropper."
A few years later, A. Mayer, the State Agricultural Assistant, wrote that he had earlier found "a few stocks … under cultivation at Constantia", and had made "extensive" plantings of it at Groot Constantia in 1888 and 1889. By 1897, after some progress in making cab wines had already been reported, there were hopes "that in a season or two this fine wine will form another speciality for Constantia. What there is already to be disposed of has easily fetched the sum of £48 per leaguer."
That mention of "disposing of" the wine might imply that Groot Constantia was not bottling any themselves, but they certainly soon were. I was sent a photo of a 1903 bottle of Groot Constantia "Cabernet de Sauvignon", by Hennie Taljaard, the expert on old South African wine writing (see his useful website here); Hennie had found it in a KWV pamphlet about "Suid-Afrikaanse Wyngeskiedenis". There might, I think, have been a slightly earlier Groot Constantia bottling, but this seems to be the very first bottled Cape cabernet we know of – and possibly one of the earliest varietally-labelled cabs anywhere.
I'd guess those early GC cabs were blended with softening cinsaut, but we can't be sure. And by then plantings of cab were spreading (with Groot Constantia supplying stocks). Cab soon featured as a class in the Board of Horticulture's Annual Wine Show. In 1910, for example, Class 16, for "5 leaguers Cabernet de Sauvignon", attracted eight entries, with the judges commenting: "Very keen competition under this class, and the judges were very pleased with the quality of the prize wines." These would not have been bottled, and what happened with the wines is unknown. We do know some of the prizewinners' vital statistics, though, with what now seem Craven-like alcohol levels of 11.35% and 12.05% (probably from the cool Constantia area).
After those early days, little of the story seems known until around the middle of the 20th century – including about when the "de" was dropped from the name (how it had arrived there is also uncertain!). The oldest cab that I (and Michael Fridjhon, whom I consulted) knew of for sure, before Hennie enlightened me, was the famous Zonnebloem 1945, but I'm sure that wasn't even the earliest Zonnebloem made. At that stage, it would have been made at the Simondium home-farm and taken to Stellenbosch Farmers Winery for bottling (later it started degenerating into the SFW/Distell brand – the farm's name seemingly appropriated in a bit of sharp practice; you can download the fascinating, depressing story here, in Afrikaans).
It's not certain if those early Zonnebloem Cabs were blends, but it seems likely they had about 10% cinsaut. That was a small percentage compared with most of the other so-called cabernets before the Wine of Origin legislation started tightening up on the accuracy of wine labels after 1973. Fanie De Jongh's Encyclopedia of South African Wine (1981) says: "Next to Riesling, the name Cabernet has long been the most abused varietal name in South Africa. Millions of bottles of wine containing precious little or no Cabernet at all were sold under that label during the decades immediately preceding the Wine of Origin legislation." Books I've consulted from the 1950s mention cabernet wines coming from various merchants and a handful of estates: Delheim (the first Delheim Cab was 1949), Muratie, Natte Valleij, Saxenburg, Uitkyk (Carlonet, of course), Oude Nektar, Rustenberg – clearly Stellenbosch had established itself as the great home of Cape cabernet; also Klaasenbosch in Constantia (now the site of the Cellars-Hohenort hotel). Plausibly, some of these might have been around for at least a few decades by then.
It was the 1970s that saw the great leap forward in plantings of cabernet here – and of certified authentic bottlings of the variety (progressively, over the years, approaching the now required 85%). From a pretty low base, the number of vines doubled between 1973 and 1979. That crucial decade saw the maiden vintages of subsequently famous Cabernet Sauvignons from, for example, Kanonkop (1973) and Meerlust (1975) – they preceded the now better known cab-based blends. From then till now and the numerous proud cabernet-based achievements of the Cape, especially from Stellenbosch of course, it's been a matter of steady progress, to the point where cabernet is now the country's most planted black grape, with 11% of the total hectarage.
Whether there remain any direct descendants of those first plantings at Constantia is doubtful – virus would probably have made sure of that. The youngest of the many clones now available in the country was first imported in 1967, and many of them came in the 1990s, when there was another big upsurge in plantings. The spirit though, is another thing, and as ever it's important to know that we are continuing a story that began long ago. As always, I'd be grateful for corrections, amendments and additions to be made to what is just a tentative outline of that history.
Tim James is one of South Africa's leading wine commentators, contributing to various local and international wine publications. He is a taster (and associate editor) for Platter's. His book Wines of South Africa – Tradition and Revolution appeared in 2013
Attention: Articles like this take time and effort to create. We need your support to make our work possible. To make a financial contribution, click here. Invoice available upon request – contact info@winemag.co.za
Like our content?
Show your support.
Subscribe