Tim James: Thoughts about the Cape's leading wine areas in the 2020s
By Tim James, 14 February 2020
2
Someone with an over-tendency to use the words of uncertainty like "perhaps" and an over-fondness for brackets should probably (there you go!) beware of venturing into the realms of prediction. So let me plead that here I'm merely wondering in public, with a few thoughts and guesses about some aspects of the next decade or so of South African wine.
It's easier to say something about the past ten years of Cape winemaking, and I really think no one should argue that it has been in a real sense dominated by the wineries, winemakers and vineyards of the Swartland. The area has produced the greatest number of newly-leading wineries in the country over that decade and contributed importantly to the portfolios of quite a few more; has probably become as internationally recognisable an origin-brand as Stellenbosch, especially in less traditional markets; and has led the rise of what was a new-wave and is now an established consciousness (greater levels of naturalness in wine in terms of additives and oaking, freshness and lower alcohol levels, for example).
The last of those Swartland contributions – leading a new aesthetic – is the most important, for it is helping to open the way for other regions to rise energetically and impressively. And that's really mostly what I wanted to say. Notably, that the dozing, unfashionable giant of the last few decades, Stellenbosch, will in the 2020s become once again, in most ways the unquestioned leading area of South Africa.
Not that Stellenbosch has been negligible – it is too big, its terroir is too fine for that – but in terms of dynamic image it has been in the shade of the Swartland, and even of the Cape South Coast. Further, it's not that I'm predicting a real eclipse of the Swartland. For the foreseeable future, the great new Swartland wineries – especially Badenhorst, David & Nadia, Mullineux, Porseleinberg, Sadie – will surely remain amongst the leaders (with more aggressively avant-garde wineries like Testalonga, JH Meyer, Smiley amongst the most vital and interesting).
And there are other very good wineries in the Swartland – and farms like that owned by Anthonij Rupert that might even be allowed to reveal their potential greatness. So I'm not at all doubting the future of the Swartland – though, frankly, we do also need to consider the effects of the probably ever-increasing number of hot, dry years. But I have the feeling that it is now a question of consolidation. There's no longer a real sense of forward drive, or convincing evidence of that collaborative commitment to a joint project which was the essence of the Swartland's rise.
I think there are signs of those emerging in Stellenbosch. It's partly a question of a new generation of undeniably Swartland-influenced winemakers based on, if not limited to, family farms (Bernhard Bredell, Reenen Borman, for example, and I suspect there are already some relative youngsters itching for greater adventure on their family properties as the older generation wanes); and other youthful, newer winemakers determined on bringing a freshness to Stellenbosch wine (Lukas van Loggerenberg, Mike and Jeanine Craven, B Vintners). And though I'm just looking for examples, I'm sure I'm temporarily forgetting names I shouldn't.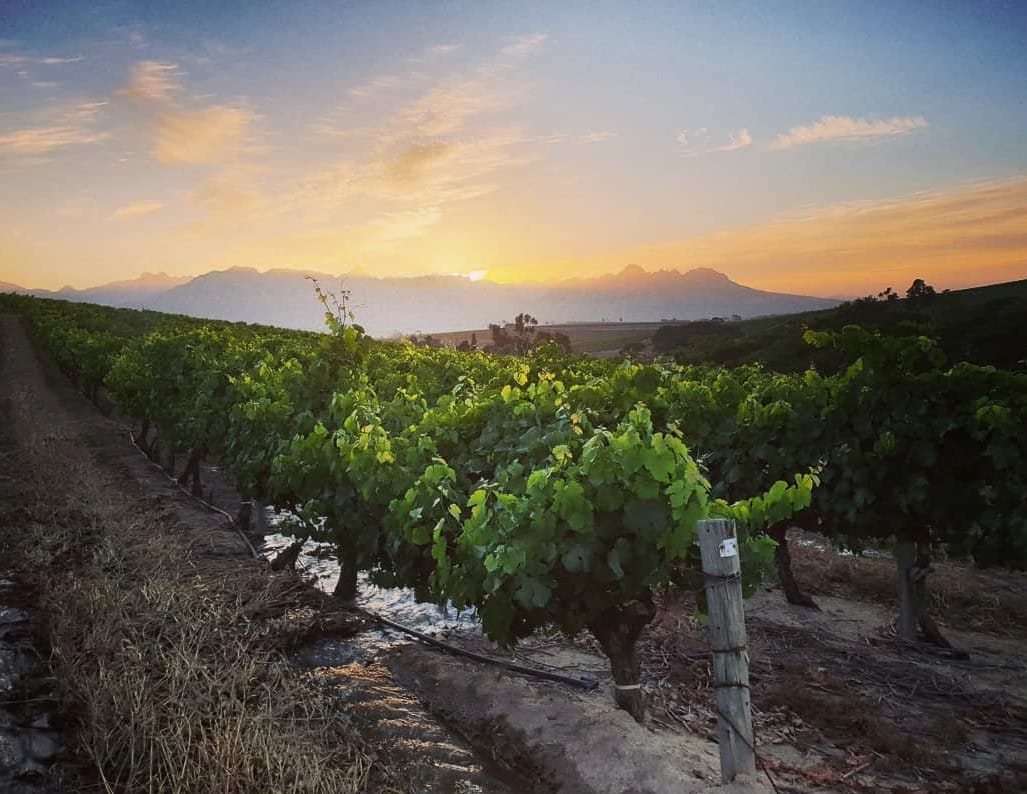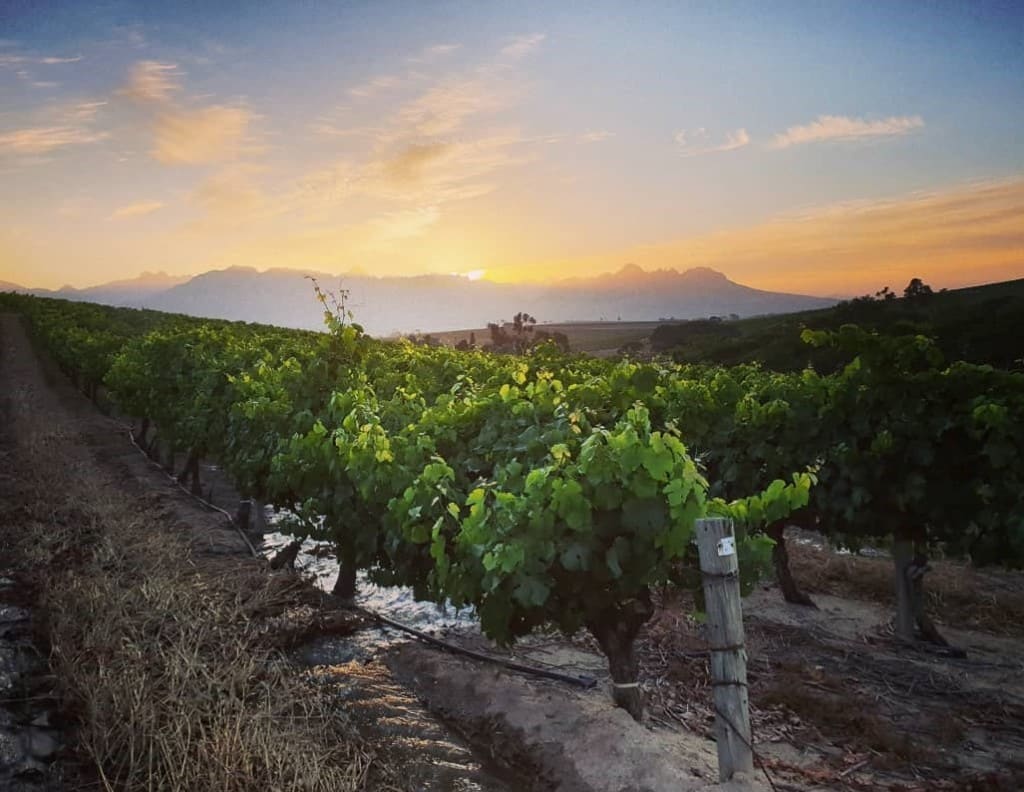 All that's needed in Stellenbosch is a bit more to bring it to the tipping point. It already has so much to offer in terms of inherent excellence and even in terms of eminent estates (too numerous and well known to need mentioning). There's a whole bunch of properties which, I think, are quickly going to regain or enhance their lustre, as the sense of revival grabs Stellenbosch and carries winelovers with it, especially those willing to reconsider cabernet as the truly great black grape.
In my implied critique, I'm to some extent repeating what Michael Fridjhon wrote last year in his piece on "Stellenbosch in need of an urgent rethink", but I'm coming to a more optimistic conclusion or prediction. Stellenbosch has shown that it can do just about any variety or style at least as well as any other region (bar pinot noir?) – and often in greater depth, as is increasingly shown with syrah. I'm not at all making the same point as Francois-Jacques Malan made in a defensive comment to the Fridjhon piece, claiming that Stellenbosch remains "the leader by [a] long shot" when it comes to premium/luxury wine. That is not invalid – but ignores the fact that Stellenbosch has many, many times the number of wineries of any other area. Given its size, history and its terroi, it should be unassailable as a quality leader. Proportionately, though, Stellenbosch lags in this factor behind even the Swartland, I'd say, and certainly behind the Hemel-en-Aarde (maybe even the whole Cape South Coast), which must have by far the highest average bottle price in the country, and a disproportionate number of its wines in the ultra-premium category. In Winemag's 2018 international poll, Stellenbosch provided only two of the producers in the top 10, and six in the top 20 – not an impressive performance. I'm betting that in the 2028 poll Stellenbosch will do better.
So I'm sticking to my foolhardiness, and have now convinced myself to predict that the 2020s will be the great come-back decade for Stellenbosch. Interesting it is, and hopefully significant, that the decade has started with applications for two new Stellenbosch wards, Vlottenberg and Helderberg- Stellenbosch (details here; and see an earlier Winemag article about the problems inherent in redesigning Stellenbosch's wards). A greater concern with expressing terroir than with offering more of everything else is a fine start in bringing my prediction to reality.
Tim James is one of South Africa's leading wine commentators, contributing to various local and international wine publications. He is a taster (and associate editor) for Platter's. His book Wines of South Africa – Tradition and Revolution appeared in 2013
Attention: Articles like this take time and effort to create. We need your support to make our work possible. To make a financial contribution, click here. Invoice available upon request – contact info@winemag.co.za
Like our content?
Show your support.
Subscribe