Tim James: Visiting communal Gabriëlskloof
By Tim James, 14 December 2020
1

Every year, a highlight of my wine-life is a visit to Gabriëlskloof in the Overberg, to talk to the small, close group of people who vinify their wines under that hospitable cellar roof, and to taste their current releases. But this year there was lockdown keeping me behind my suburban hedge, thinking longingly of open roads and vineyards; and then I was ill for a while, getting no pleasure out of wine; and then, well, neglecting and forgetting… But last week I headed out towards the expanses of ochre wheatfields and much less extensive green vineyards around Bot River.
My last winery visit of the year was as pleasant and interesting as expected – and with a bonus in the form of two new small producers about to release their first wines. More of them later. And, even though I didn't work my way through their whole ranges on this occasion, I can't do more than sketch an outline of what I tasted of Marelise Niemann's Momento and Anysbos wines, Peter-Allan Finlayson's Gabriëlskloof and Crystallum ranges, and the Thorne & Daughters wines of John Seccombe. I'll mention some subjective highlights of a uniformly impressive showing.
In fact, Marelise no longer makes her Momentos at Gabriëlskloof, but in the apparently rudimentary cellar at neighbouring Anysbos. I've not been allowed to go there, but am promised I can visit next year, once it's been fixed up more… Knowing that Marelise is a a perfectionist, I'm guessing that it's not so bad even now. And she's managing to use it to make some fine wines. I'm not sure if any other producer makes grenache in all its forms: noir, blanc and gris. The Momento 2019 ones all combine attractive drinkability with grip, texture and freshness – the Blanc more stoney, the lovely Gris more succulent in its brightness, the Noir a particularly fine expression, delicately balanced. Momento Chenin Blanc-Verdelho 2019 is probably the one of all the range that most will benefit from time in bottle, to fully harmonise its white peach generosity with a touch of pickled lemon austerity; it's intense, individual and fine.
As yet there are just two Anysbos wines. Grenache Noir nicely mixes sweet fruit with a savoury depth; it's aready got a touch of syrah, and is destined to become more of a blend as the farm's vines mature. Dis Dit, 70% chenin with Roussanne, is another white needing time to relax its youthful tightness into the peachy richness of the chenin. But already supple and intense.
Because I'd already tasted the splendid Thorne & Daughters current releases, John Seccombe offered some older bottlings. His wines have perhaps got a touch richer in the last vintage or two, without losing the subtle but flavourful delicacy and fresh lightness that characterises them all. The two Semillons, Paper Kite 2015 and Tin Soldier 2017 revealed in their growing complexity the ageability of the grape. Tin Soldier, the skin-contact version was notably exquisite; almost ethereal but with a ringing, echoing finish. The Rocking Horse blend is always, for me, the greatest of the range, and the 2017 – now with a slightly nutty note – is drinking superbly, but surely with a good few years to go.
Peter-Allan Finlayson's Crystallums are widely commented on and need little mention here. But it's especially worth noting the newcomer about to join the range, a chardonnay from the same more inland Hemel-en-Aarde site that produces the Litigo pinot, and likely to be called Shaw's Mountain. The 2020 is a little spicier than the established Clay Shales version, with a ripe, round sweetness of fruit. I also tasted the two finest of the 2019 pinots: Mabalel (a tiny crop, so in rather short supply), notably pretty, with gentle dry tannins and herbal and tomato-leaf overtones. Cuvée Cinéma, is, as always, especially excellent: with 70% whole-bunch pressing in 2019, it has a great structure, and a dry stoniness to its gorgeousness. Irresistible now, but greater treasures in store.
Of the handful of Gabriëlskloof wines I tasted, I particularly enjoyed the full-fruited, ripe (and a touch sweet) Syrah on Shale 2018 – though perhaps the Sandstone version is the more elegant of the pair. It's worth noting, however, the new Whole Bunch Syrah 2020, which offers pretty good value at R160. Designed to appeal in youth, it does exactly that, with easygoing sweetly rich fruit but also some decent tannic structure holding it together.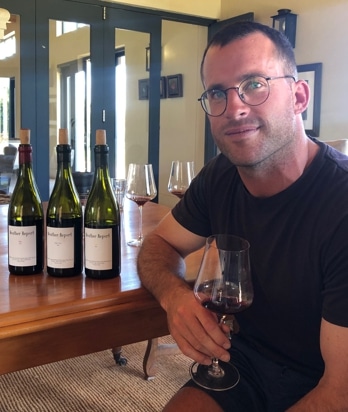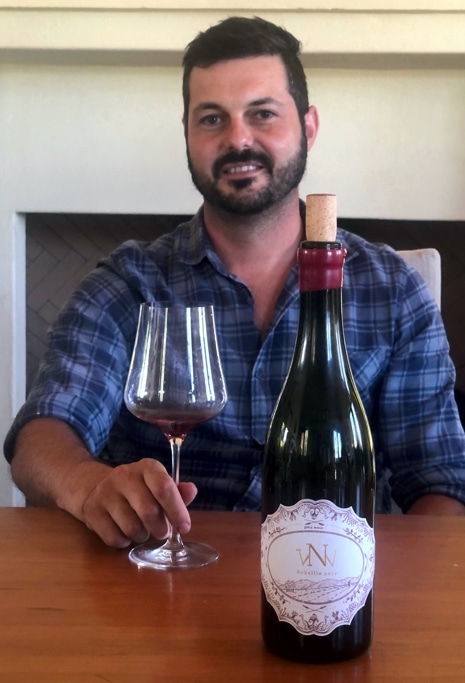 And so to the newcomers, making wine in the cellar space vacated by Marelise. In fact, both of them work at Gabriëlskloof. Chris Keet, nephew of the as yet more famous winemaker of that name, is viticulturist (working with consultant Rosa Kruger). His label is Weather Report – a good name, invoking a crucial aspect of terroir – and he's concentrating on cabernet franc. Next year he'll be releasing three of them, one each from Elgin and Paarl, and one a blend of the two origins with a little cinsaut. This blend, called Atlas is (as intended) the most obviously attractive of the three in youth, and at a price of around R175 well worth looking out for. The single origin versions are good, and I feel the label will only grow over years to come. Interest in local cab franc is increasing, and these will be a useful addition to the Cape's portfolio.
The other newcomer is Albert van Niekerk, who's resident in the Gabriëlskloof cellar working with the Crystallum and Thorne & Daughters wines. There's as yet just one, 2019, wine in the Van Niekerk Vintners label, a grenache noir from Anysbos fruit, called Rebellie (you can read the story behind the name on the back label; the intricate front label is also full of allusions to a long family history in the Cape). It's a brave move to parallel Marelise Niemann in this way, but Albert's grenache stands up well to the comparison. From 40% wholebunch fruit, with a just-right alcohol of 13.3%, it's aromatic and ripe, with a light freshness and a savoury depth and dry finish.
As always, I left Gabriëlskloof in a particularly good mood. It's not just the quality of the wines, or the pleasingness of the people, or seeing the latest generation emerging; there's always something particularly satisfying in observing the comradeship and mutual respect and (I'd say) affection of ambitious winemakers who work together. When the story of 21st century Cape wine gets written from the perspective that time will bring, it should bring out the vital role that winegrower collaboration has played in the excitement and the achievement of these decades.
Tim James is one of South Africa's leading wine commentators, contributing to various local and international wine publications. He is a taster (and associate editor) for Platter's. His book Wines of South Africa – Tradition and Revolution appeared in 2013
Attention: Articles like this take time and effort to create. We need your support to make our work possible. To make a financial contribution, click here. Invoice available upon request – contact info@winemag.co.za
Like our content?
Show your support.
Subscribe