Tim James: Who drinks Cape Sauvignon Blanc?
2
The easy answer to that question must be "a helluva lot of people". In 2021 well over 13 million litres of it were sold varietally on the domestic market – that's more than the combined total of chardonnay, chenin and other named white varieties (excluding blends, but of course much less than the generic categories of "dry white", "natural sweet", etc, which totally dominate things and is where most of the chenin, for example, goes). Platter's list hundreds and hundreds of sauvignon bottlings, with many dozens – wooded and unwooded – rating over 90 points.
However, when I look at what's available at the smarter sort of shops that local Winemag.co.za readers would largely frequent, the listings are rather pitiable. Wine Cellar has about 18 on offer (with a small handful of blends with sauvignon), Caroline's Fine Wines about 23 – neither of these outlets carrying anything under R100. Norman Goodfellows has 60-odd and a much wider range of prices, while Makro inevitably has a whole lot, at all price levels.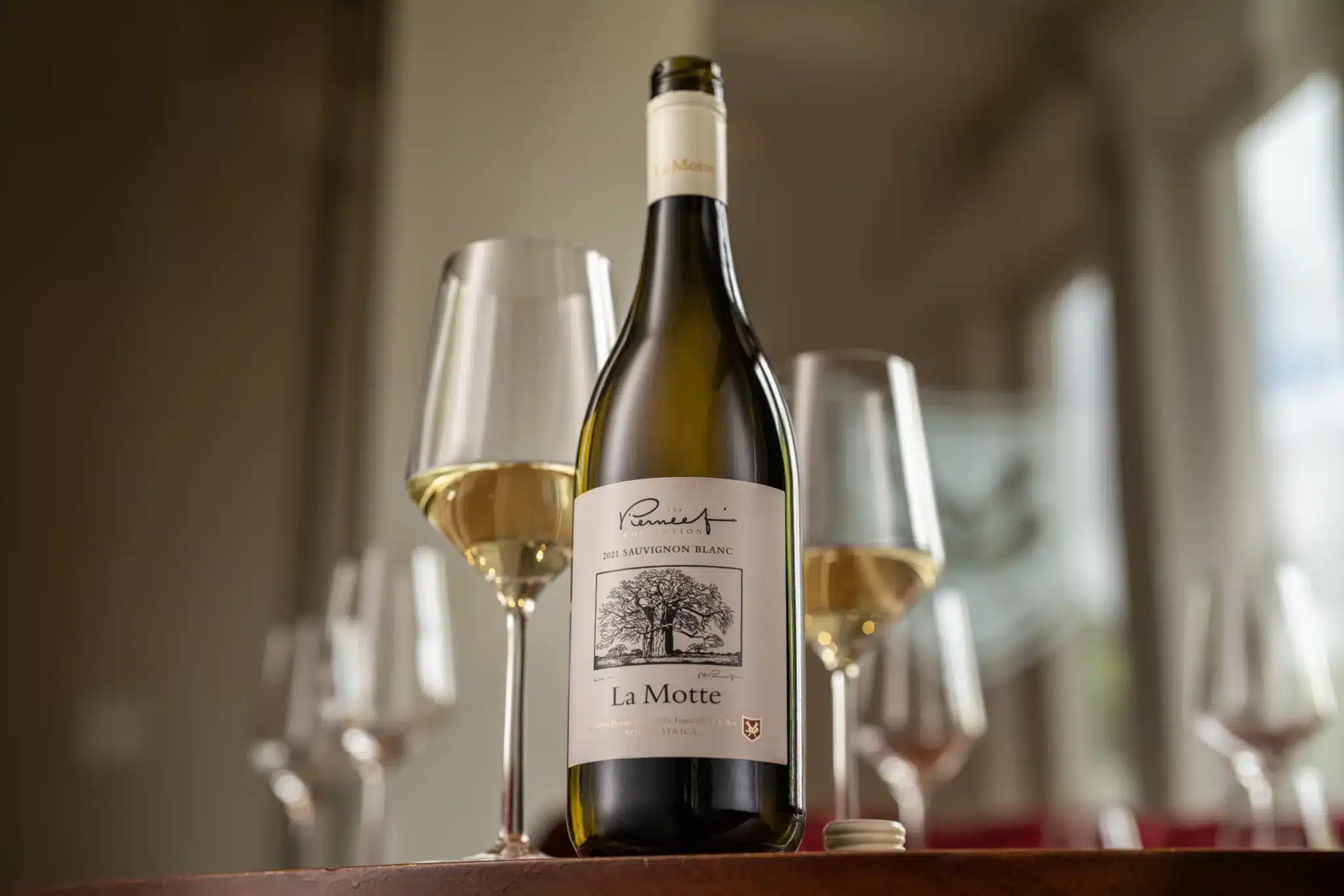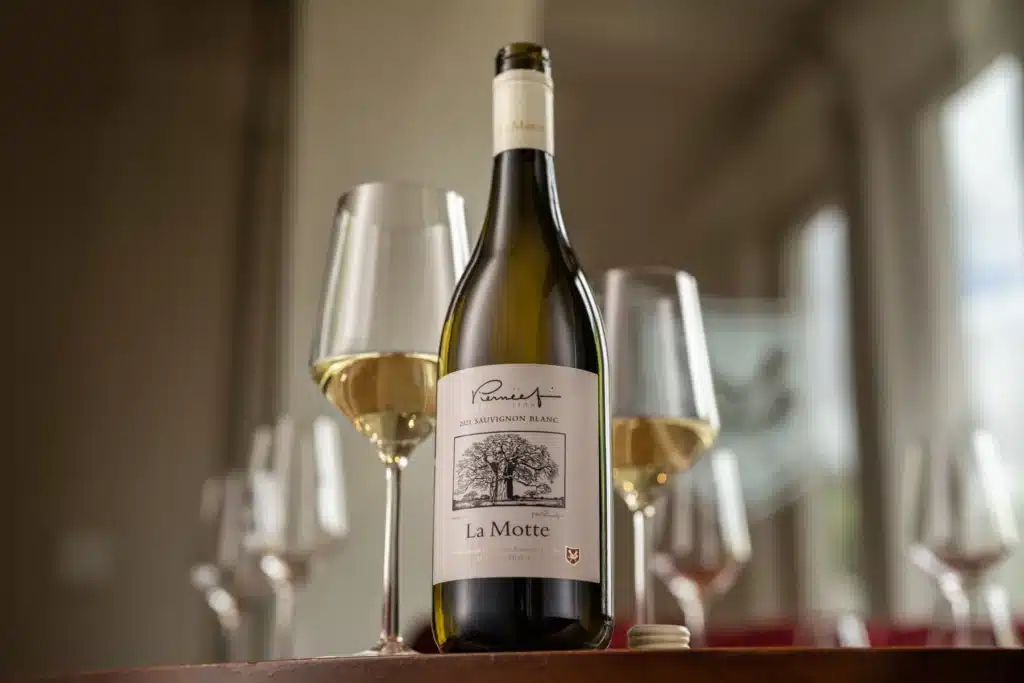 I've been thinking about sauvignon (something I tend to do infrequently, and not with a whole lot of alacrity, frankly), because La Motte this last week kindly sent me a bottle of their prestige Pierneef Collection 2022. Guiltily I remembered that I still had the 2021 they sent me a year back, and also three other top-level sauvignons given to me last year – all cowering together, awaiting attention, and if possible love. So, I thought it would be interesting to try them all together with that added year in bottle (I suspected they will all be the better for it), and comparing the two La Mottes. It's worth noting, in fact, that most top-end sauvignon producers now hold on to their wines for at least 6-12 months, while a decade back it was only the current-year vintage that found a place on the retail shelves. Most, I'm sure, deserve a few more years to bring out their best.
My bottles come from Constantia (Klein Constantia), Elgin (Iona), Stellenbosch (Jordan Timepiece) and Elim/Napier (La Motte) – all famous areas for sauvignon. I'd guess that, probably, these are the areas that most people (people like us, that is, who enjoy linking wines with areas!) would most associate with Cape sauvignon, plus Durbanville, of course.
But here's another clutch of statistics to ponder. There are 9878 hectares of sauvignon in the country. Add together the sauvignon vineyard areas of Elgin, Agulhas, Constantia and Durbanville, and you get 1117 ha, about 12% of the total – a smaller area than found in the Swartland, which most serious winelovers would consider a ludicrous place to grow the grape. Stellenbosch's production is large (and certainly not all anything like cool), however, probably over 2000 ha, though it's difficult and laborious to work out the actual figure, as Sawis irritatingly insists on including the Cape-Town area within Stellenbosch in its stats. However, add that into the other cooler-climate areas already mentioned, and the grand total still comes to less than is found in the hot, irrigated vineyards of the Breede River Valley.
But that's a typical picture of South African wine production for you, I'm afraid.
Anyway, back to my little clutch of fancy wines, which ranged from good to excellent. I was a little disappointed with the Jordan Timepiece, the only 2020 wine (its maiden vintage). From a 1983-planted vineyard, mostly vinified in a clay pot, the rest in oak, it revealed some oxidative winemaking, both in flavour and its creamy breadth. Subtle in fairly developed figgy flavour and aromatics, and with a decent acidity, but not quite convincingly focused enough for a top example.
Iona Elgin Highlands 2021 is totally convincing, as expected. The most "typically" aromatic of the lot, with tropicality obvious, along with citrus and floral notes. Lusciously fruit-filled and intense, though not without precision and delicacy; well-balanaced and succulently gripping. No doubt the bit of oaked semillon is doing its broadening duty. A really lingering finish.
As a subjective character preference, I'd go for the Klein Constantia 2021 estate wine: less forthrightly aromatic and assertive, with some deeper, complex notes, thanks to rather more oxidative winemaking than Iona, I think; richly textured but a lovely fresh, firm acidity. I wrote appreciatively about this wine a year ago, in fact, when it was released, along with some older KC sauvignons going back to 1997, which had aged extremely (and to me surprisingly) and beneficially well, so I reckon this wine also has a fine future if kept properly.
As to the two very good La Motte Pierneefs from the Cape South Coast, it didn't seem to me that a year had made much difference – though perhaps the 2022 was a little more aggressive and bright than the 21. A touch more guava in the tropicality of these wines, which also have more green notes matching the bright acidity – they're a bit lower in alcohol than the others (the KC is the ripest by that measure). The younger (and lighter) wine seemed to me the finer of the pair, in terms of flavour intensity and overall balance – but that's probably a vintage thing.
Tim James is one of South Africa's leading wine commentators, contributing to various local and international wine publications. He is a taster (and associate editor) for Platter's. His book Wines of South Africa – Tradition and Revolution appeared in 2013.
Like our content?
Show your support.
Subscribe