Beaumont Hope Marguerite Chenin Blanc 2020
2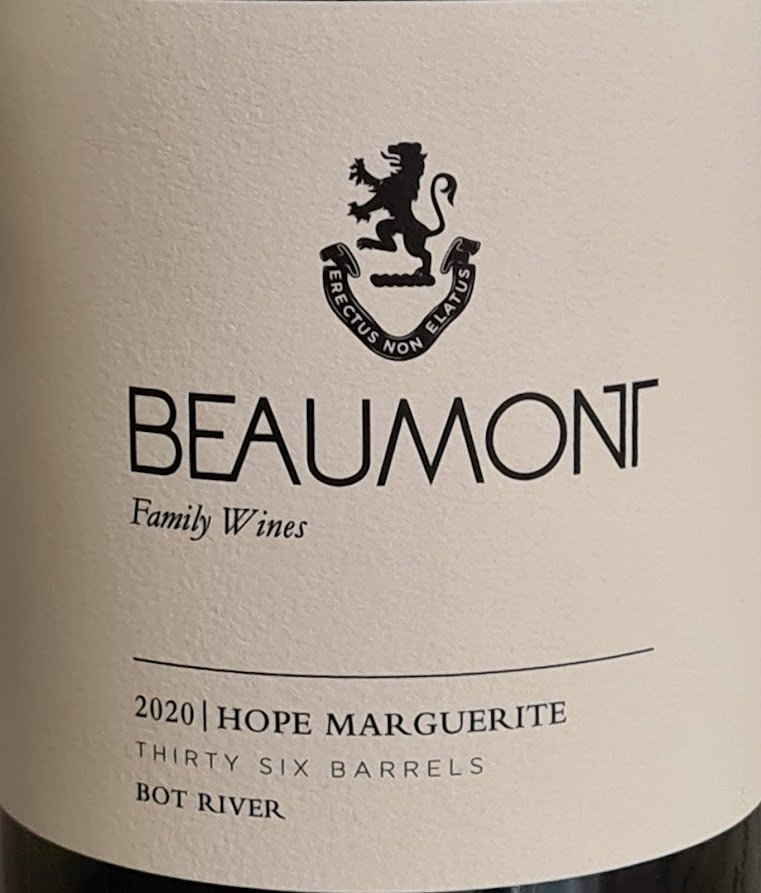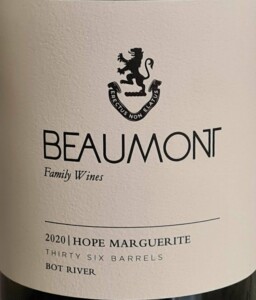 To mark the launch of the 2020 vintage of Hope Marguerite Chenin Blanc from Beaumont in Bot River, a 2010 – 2020 vertical. It was a reminder first that this is a very transparent wine, in that communicates it's growing environment clearly – Hope Marguerite does not recall Chenin Blanc from Stellenbosch or Swartland whatsoever and second that winemaker Sebastian Beaumont is at pains to let the effect of vintage show rather than using winemaking technique to obscure this – 2013, for instance, saw rain during the growing season which caused botrytis and the wine has a residual sugar of 7.3g/l making it technically off-dry.
What vintages stood out? 2011, 2015 and 2017 have come on brilliantly since release while 2016 which was the earliest vintage ever remains a firm favourite on account of its linearity. I thought 2010, 2012 and 2014 were all holding well while only 2013 and 2019 looked a little awkward to my way of thinking.
The newly 2020, meanwhile, is looking extremely promising. Grapes from two blocks planted in 1974 and 1978, vinification involved spontaneous fermentation before maturation lasting 10 months in 400-litre barrels, this being the first vintage to see no new oak used.
The nose is currently very primary with notes of guava, citrus, green apple and herbs while the palate is lean, energetic and pithy. Pure and beautifully balanced, it will be fascinating to watch its development over the years. Price: R365 a bottle.
CE's rating: 95/100.

Check out our South African wine ratings database.
Help us out. If you'd like to show a little love for independent media, we'd greatly appreciate it. To make a financial contribution, click here. Invoice available upon request – contact info@winemag.co.za
Like our content?
Show your support.
Subscribe