Greg Sherwood MW: Accepting SA wine's greatness
11
What does greatness require of a wine producer? It's an age-old question, one which those of us in the world of marketing agonize over day today. But when your own fine wine is your livelihood, your pride and passion, you can hardly blame producers for getting edgy or possibly slightly irritated when their wines are over-looked, or even worse, dismissed out of hand with not much more than a glancing nod. Surely their efforts deserve more recognition?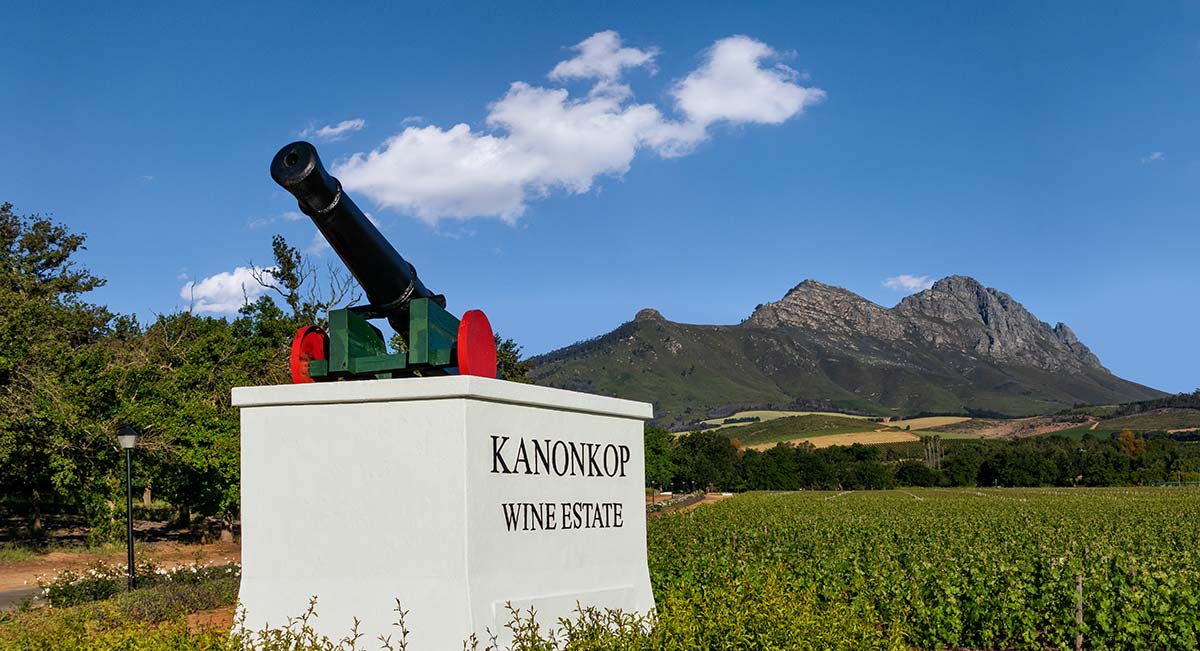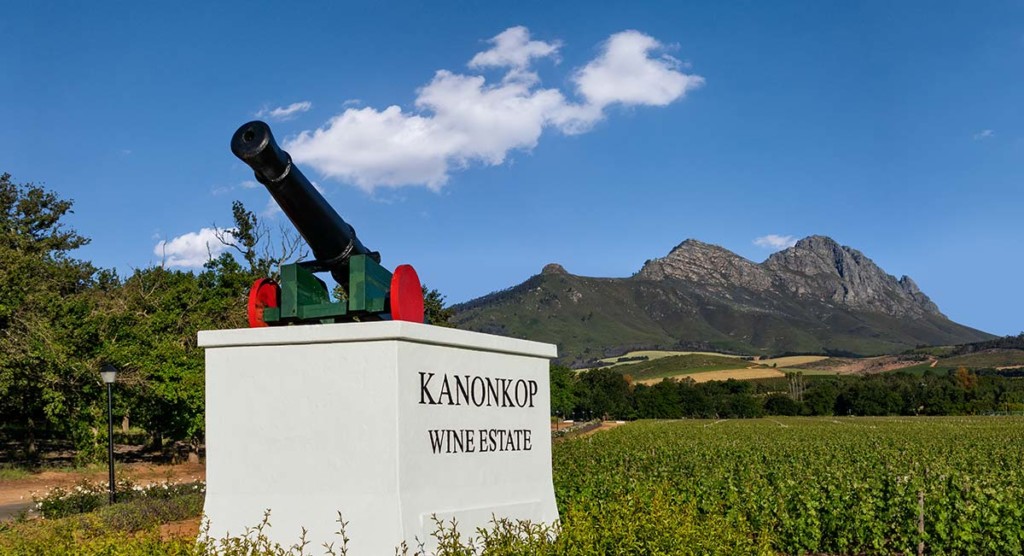 I'm not going to beat around the bush – this article is most certainly a reprise of some of the key themes raised in my last column discussing not only the scoring of South African wines but also the cultural cringe that accompanies many of the reviewers' scores. I mean gosh, there is just so much ground to cover, so many myths and foolhardy comments to discuss and rebut that the topic of scoring wine probably deserves its own individual weekly column on this site just to allow all the opinions and heartfelt comments to reach the light of day.
We all know the challenges that the South African wine industry is going through, but when international journalists like Will Lyons from The Times write articles entitled "Why we all need to buy South African wine", it would appear that the call for help and support is filtering through internationally.
Even so, the proper understanding of South African wines is a journey that needs plenty of detailed studies.
With Will Lyons' recent call to arms in support of South African wines, came a few accompanying comments from readers that unfortunately typify the uphill struggle that the premium South African wine category still faces when taking on parts of the mainstream UK market. Just two comments that caught my eye were as follows:
"They are pricing their wines far above the equivalent European produce. And I'm a great supporter of the country and its wines, but they have to do what Chile did years ago and make themselves affordable for everyday drinking."
"Some of those prices are ridiculous. I am fortunate enough to live in Spain (as a Brit) and can buy a very good bottle of red for € 10 (Ribera del Duero). If the £/€ exchange rate goes belly up, I also have the option of a palatable € 0.87 bottle of plonk!"
The first comment really brought a key truth to light, and that is the crucial question of recognizing the greatness of South Africa's best wines but also acknowledging that IF we are indeed making some of the most exciting wines in the world, as judged but international critics like Neal Martin, James Suckling, and Tim Atkin MW, surely it's time international consumers also woke up to this fact and started to acknowledge that South Africa can no longer compete price-wise with the budget nations like Chile or Argentina, and nor should they even want to.
Chilean wine, while offering some delicious top-end offerings from the likes of Errazuriz and Clos Apalta and a few others, just does not possess any real noticeable collector value in the broader fine wine market. For South Africa to be pointed in the direction of Chilean wine merely confirms that our generic bodies are doing their job very well, instead of focusing on premium quality, individuality, regionality and the fact that NO!, South Africa cannot supply the cheap plonk international markets sometimes desire.
Ironically, in reality, neither can Chile, who are surely experiencing one of their greatest market oversupply challenges with the onset of the Coronavirus crisis but also because of the diminishing capacity of larger international brands to promote and sell their wines during the pandemic. Countries like China, Ireland and the USA to a lesser extent, have been the markets most capable of mopping up the excess wine, but with the current on-trade restrictions and a massive drop in consumption, Chilean wines look certain to take a massive knock along with other entry and mid-market Spanish and Italian brands that normally service the on-trade hotel, bar and café sectors.
Another comment to my column mentioned above followed in the same vein, pushing South African score inflation claims to the forefront again… "Most of the ratings I read from this website are on the very high side of the 90 pts. In fact, I don't know anymore if they ever give a rating below 90 which I find very frustrating. I am still of the opinion that SA's top wines don't come close to the best from France, Italy, Spain, USA, or even Chile and New Zealand. So if an SA wine gets a 95 pts, what should be scored a Chateau Lafite or a Chateau Lynch Bages or a Sena or Clos Apalta from Chile or a Guado Al Tasso from Italy, or a Vega Sicilia from Spain? The difference in quality is immense. That's why I choose to follow ratings of wine critics like James Suckling or Neal Martin, or Jeanie Lee Cho or Antonio Galloni. They are far more exposed to the best of worldwide wines and turn to be more severe in their scoring. Also a very straight question for you Greg. If Christian Eedes rates an Alheit wine at 95 or 98 what would you rate a Comte Lafond Meurseult Charmes, or a Dagueneau Silex or a Chave Hermitage Blanc (to name a few iconic whites)?" Where does one even start when trying to pick apart the assertions in this statement?
Quite simply, as a fine wine buyer, I taste some of the greatest wines internationally on a daily basis and the more I do so, the more I confirm in my own mind that South Africa's best wines are easily built to match the best of the Old and other New World classics. However, the most encouraging example of this recognition surely comes from my top fine-wine clients, who contrary to the above opinion, regularly serve South Africa's top producers' reds and whites alongside other great fine wines from around the world with confidence. It might have initially required a few big critical scores to force South Africa's foot in the door of the international collector's cellar, but now these producers and their top wines are being recognized globally and the overwhelming response is that these wines do stand shoulder to shoulder with the world's best. If you don't think so, you obviously are not drinking enough of them in the correct context.
If South Africa, as a local industry, truly wants to claim to have moved past the issue of cultural cringe with regards to scoring South Africa's top wines, then all that needs to be addressed is this perception held by some that "South African wine does not necessarily compare favorably to the other international icon wines"… even if it's just on a national basis of comparing international scores. Which of course is the fall-back position of any journalist when accused of score inflation. "Well, let's do a blind tasting with the top international wines up against South Africa and see what happens."
Well, I have done it over and over and all that happens is one of two things… a) the top South African wines perform exceptionally well and often trounce the French Bordeaux, Rhône or Burgundy reds, or b) wine commentators score ALL the wines, including the internationally respected, 95-100 point international wines, much lower than when tasted sighted, in an attempt to validate score inflation in a South African context, when all they are actually pointing to is perhaps a wider phenomenon of global score inflation.
With 100 point scores being regularly dished out by critics to Chilean and Argentinian wines, not to mention the legions of perfect or near-perfect scores awarded to Australian wines annually, to continue to insist that score inflation is rampant among South African wines is plain and simply wrong. Needless to say, my war against the "fake news" of score inflation among South African wines will continue and I credit my best international clients for the encouragement to do so.
Greg Sherwood was born in Pretoria, South Africa, and as the son of a career diplomat, spent his first 21 years travelling the globe with his parents. With a Business Management and Marketing degree from Webster University, St. Louis, Missouri, USA, Sherwood began his working career as a commodity trader. In 2000, he decided to make more of a long-held interest in wine taking a position at Handford Wines in South Kensington, London and is today Senior Wine Buyer. He became a Master of Wine in 2007.
Attention: Articles like this take time and effort to create. We need your support to make our work possible. To make a financial contribution, click here. Invoice available upon request – contact info@winemag.co.za
Like our content?
Show your support.
Subscribe