Greg Sherwood MW: Lockdown blues
I have heard it said that humour is the one great remedy that can cure all ills. Well, it seems that during these sombre days of lockdown in the UK, I have not laughed this much on a sustained daily basis in many years. The ingenuity, creativity and sheer brilliance of some of the social media memes doing the rounds have certainly played their part in lifting spirits and fortifying the soul. There has been a lot of other fortifying of spirits going on too, mostly attributable to the consumption of copious amounts of fine wine.
But of course, the more we force ourselves to laugh, the more we realise we are navigating times that are not a laughing matter at all. Almost two weeks into lockdown, it is emerging that almost everyone I know that it not self-employed, has now been "furloughed", a rather quaint term for businesses keeping you on their books as an employee and not making you redundant, while the government agrees to pay 80% of your salary up to £2,500 (R56,000) per month with a discretionary option for your employer to pay the additional 20% top up so that you receive your full salary. A fabulous state sponsored fail-safe employment option to ride out the most bruising economic storm that is currently gathering but also only a scheme that will last a maximum of three months.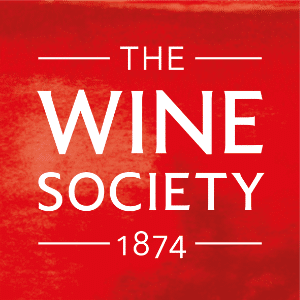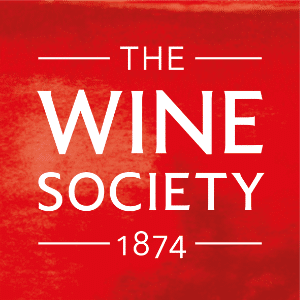 Circa two weeks ago, when the inevitable lockdown was being announced, we were very fortunate to hear the UK government announcement that wine shops, liquor retailers and wine distributors would be included in the list of essential businesses that could remain open for trade if you were not able to work from home. A huge, industry-wide sigh of relief was heard before many businesses slowly started to realise that staffing was going to become a serious challenge with increasing numbers of people having to self-isolate at home under government directives as the Covid-19 virus spread through communities in London. Shock waves certainly reverberated around the UK wine trade when The Wine Society controversially announced that they would be closing their operations for the first time in 146 years, something not even considered necessary during the darkest days of World War Two.
As we settled into our home confinement and home-schooling routines, I think everyone took solace in the fact that we were not being singled out for special draconian attention. Knowing that our neighbours France, Italy, Spain, Germany and the whole of Europe were in the same boat somehow made the alarm and distress of the situation seem a little less disturbing. But I was at all times keeping a very close eye on the slightly more distant South African situation and was utterly shocked and dismayed to see the entire wine industry shut down in a prohibitionist style move from the governing powers. Government enforced cold turkey was it seems, going to be the order of the day.
Having been invited to sit in on a Zoom Q&A with Rico Basson from Vinpro and several Stellenbosch Wine Route members, it was certainly enlightening and heartening to see all the activity that was taking place behind the scenes as the greater wine industry started to wrestle with these short-sighted draconian rules banning not only the sale of alcohol, but also the export of wine. Thankfully, 12 days into lockdown and it seems multiple amendments affecting the sale and export of wine and other alcohol are going to come into effect, allowing the supply lines of the South African wine industry to start flowing once again around the world – see here. Knowing that even my own company has at least one pallet of wine awaiting final export instructions is surely illustrative of the massive backlog of wine exports that have been delayed by these ill-conceived, short sighted, economically illiterate laws.
Here in the UK, we at least have the fast approaching summer months to look forward to. With Easter holidays now in full effect, despite most of us parents not even knowing what day of the week it actually is, we can temporarily pack the mountains of home schooling tuition assignments away and push them to one side for a couple of weeks while we contemplate the suggested new reality that our kids will not return to school until September! Rest assured, months of home schooling will go hand in hand with plenty of vinous self-medicating. Now more than ever, having a well-stocked wine cellar at home is proving to be one of the best investments money can possibly buy.
Greg Sherwood was born in Pretoria, South Africa, and as the son of a career diplomat, spent his first 21 years travelling the globe with his parents. With a Business Management and Marketing degree from Webster University, St. Louis, Missouri, USA, Sherwood began his working career as a commodity trader. In 2000, he decided to make more of a long-held interest in wine taking a position at Handford Wines in South Kensington, London and is today Senior Wine Buyer. He became a Master of Wine in 2007.
Attention: Articles like this take time and effort to create. We need your support to make our work possible. To make a financial contribution, click here. Invoice available upon request – contact info@winemag.co.za
Like our content?
Show your support.
Subscribe