Greg Sherwood MW: Taking stock of the Cape Winemakers Guild
2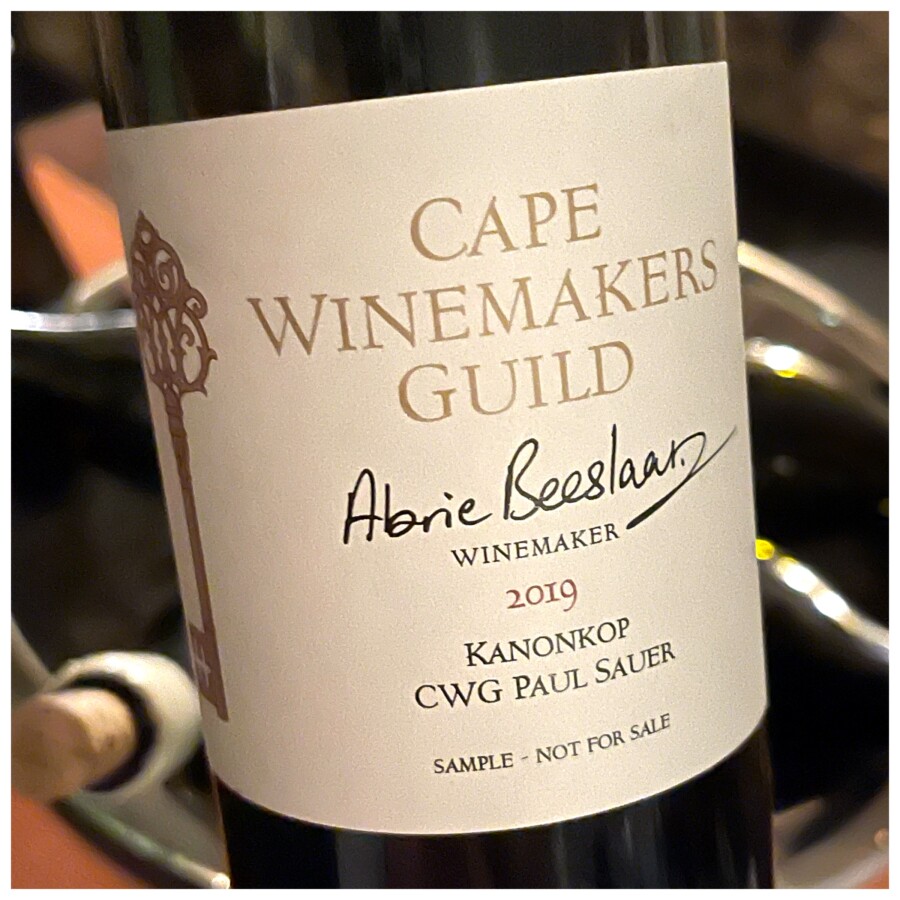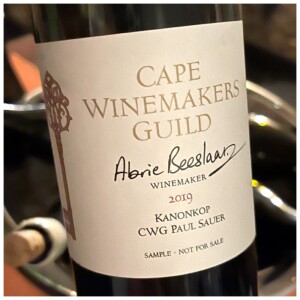 It has been a pretty momentous fortnight for South African wine. Not only has the wine cognoscenti of Cape Town and Johannesburg been entertained by the Tim Atkin South Africa Special Report 2022 release and his corresponding 95+ point tasting roadshow featuring 195 wines, but private clients and journalists alike have also been reflecting on the impressive array of red and white wine expressions presented on numerous Cape Winemakers Guild (CWG) events in South Africa and London. Of course, while the ongoing debate as to the real significance and relevance of the whole CWG project simmers among industry commentators, there can be no denying the quality and interest of the wines in this year's 2022 auction line-up.
In the early days of the Cape Independent Winemakers Guild (CIWG), the wines were considered by many to be the holy grail of prestige quality wine in South Africa. In the late 1980s and early 1990s when international icon brands were simply not easily available in South Africa, bottles of CIWG auction wines would often be cast as the highlight of any wine evening hosted by a connoisseur or collector. Indeed, when I was studying my three-year wine diploma in the mid-1990s, I think I counted that I had only tasted three of four CIWG wines such was their rarity.
The CIWG was established in 1982 as a collective of some of South Africa's greatest winemakers has since evolved into the CWG and consists of 42 winemakers who have been recognised as excelling at the craft by their peers within the Guild. Membership of the Guild is by invitation only and is extended to winemakers who have been responsible for the production of wines of excellence for a minimum of five years and who show promise of not only consistently exceeding industry standards, but also promoting the values of the Guild. Over the past 40 years, the Guild's winemakers have demonstrated a commitment to developing the local wine industry, through innovative practices and the sharing of knowledge.
Followers of the Guild and its wine releases will of course note the evolution of the organisation. Sitting with fellow members Gary Jordan, Samantha O'Keefe and the new CWG Chair, Gordon Newton-Johnson, we tasted the 2022 releases and discussed this fascinating evolution in detail. From the outside looking in, to me, the wines in the early days reflected the pinnacle of any winemaker's production. Wines were often the very best one or two barrels that were pulled out and bottled separately to showcase the excellence of a specific winery. Encountering a line-up of CIWG wines at a tasting was always a real highlight for wine geeks as it supposedly represented the best of the best, and as such, acted as an intriguing barometer of South Africa's prestige wine quality and the country's current level of technical advancement.
The Guild's evolution over the years has also involved becoming invested in the valuable role in driving and supporting the transformation of the South African wine industry through the CWG Development Trust and the CWG Protégé Programme, not only supporting but also raising up the next generation of diverse, innovative and exceptional South African winemakers and industry experts. Inevitably, the era of the young guns would lead to a number of them eventually being invited to join the Guild, and this is perhaps the starting point of what I term the second era of the Guild.
This second era for all intents and purposes, became more about experimentation, innovation and pushing the boundaries of winemaking, and probably no wine represented this shift in orientation more than the AA Badenhorst Family Wines CWG Adi Badenhorst 'Geel-Kapel' Swartland Muscat de Frontignan 2013 with its hazy and cloudy golden hue, its oxidative, stemmy, beer yeast notes, with nuances of orange peel, flowers, rose buds and musk on the nose and a high alcohol, lean, yeasty and nutty, tannic phenolic texture on the palate, making this an incredibly individual style, and of course, a highly controversial CWG wine at the time. It was sommelier Miguel Chan who commented at the time: "In my honest opinion, not worthy of being on the auction, considering the very high standards of sound winemaking that have generally prevailed over the last three decades. By offering a wine like this the CWG have potentially opened a back door for possible mediocrity in the future! Simply put, cloudy and unstable wine does not have its place at that level of precision." Punchy, razor-sharp words indeed!
From what I tasted this week in London, the CWG has now definitely entered what I like to think is its third era, a golden era, and to quote from the new CWG Chair, Gordo's auction foreword, "There is reason for optimism in 2022 as we reconnect and search for balance after the intrusion of the Covid pandemic in our lives." This quest for balance is not just something we are seeing in the broader South African wine industry, it is a character in many of the new wines on the CWG 2022 auction line-up. Not just balance in terms of winemaking, but also balance in terms of philosophy and innate quality, where innovation becomes a segue to greater complexity and character, and not simply a 'Geel-Kapel' style rebelliousness – art and science in a more perfect, harmonious relationship.
The CWG 2022 Auction takes place on Friday 30 September from 17h00 to 20h00, and on Saturday 1 October from 09h00 to 15h00 at the Lord Charles Hotel, Somerset West, Cape Town.
The Highlights of my London CWG Tasting:
Simonsig Kaapse Vonkel Decade Pinot Meunier 2011 (Johan Malan) – 93/100
Silverthorn Big Dog VIII Méthode Cap Classique 2017 (John Loubser) – 94/100
De Grendel Wooded Sauvignon Blanc 2021 (Charles Hopkins) – 93/100
Beaumont Family Wines Hope Single Vineyard Chenin Blanc 2020 (Sebastian Beaumont) – 95+/100
Mullineux Trifecta Chenin Blanc 2020 (Andrea Mullineux) – 96/100
David & Nadia Veiling Chenin Blanc 2021 (David Sadie) – 96+/100
Raats Family Wines The Fountain Terroir Specific Chenin Blanc 2021 (Bruwer Raats) – 97/100
De Trafford Ou Kopland Chenin Blanc 2021 (David Trafford) – 95/100
Mullineux The Gris Sémillon 2021 (Andrea Mullineux) – 97+/100
Warwick The White Lady Auction Chardonnay 2020 (JD Pretorius) – 94/100
Newton Johnson Family Vineyards Sandford Chardonnay 2020 (Gordon Newton Johnson) – 95+/100
Paul Cluver Wines The Wagon Trail Chardonnay 2021 (Andries Burger) – 95/100
Lismore Estate Vineyards Valkyrie Chardonnay 2021 (Samantha O'Keefe) – 95/100
Gottfried Mocke Wine Projects Chardonnay 2021 (Gottfried Mocke) – 94/100
Ataraxia Under the Gavel Chardonnay 2021 (Kevin Grant) – 96/100
De Grendel Op Die Berg Pinot Noir 2019 (Charles Hopkins) – 94/100
Newton Johnson Family Vineyards Windansea Pinot Noir 2020 (Gordon Newton Johnson) – 93/100
Bouchard Finlayson Pinot Noir 2019 (Peter Finlayson) – 95/100
David & Nadia Veiling Grenache Noir 2021 (David Sadie) – 95/100
Luddite Oupa Mourvèdre 2019 (Niels Verburg) – 94/100
Lismore Estate Vineyards The Sheltering Sky Syrah 2020 (Samantha O'Keefe) – 96/100
Ernie Els Wines CWG 2019 (Louis Strydom) – 93/100
Saronsberg Inner Circle 2019 (Dewaldt Heyns) – 95/100
Boplaas Family Vineyards CWG Daniel's Legacy 2020 (Carel Nel) – 92+/100
Kanonkop CWG Paul Sauer 2019 (Abrie Beeslaar) – 97+/100
De Trafford Perspective 2020 (David Trafford) – 93/100
Hartenberg Wine Estate CWG Amphora Merlot 2020 (Carl Schultz) – 92/100
Raats Family Wines Stella Nova Cabernet Franc 2018 (Bruwer Raats) – 95/100
Neil Ellis Wines Jonkershoek Cabernet Sauvignon 2018 (Warren Ellis) – 96+/100
Delaire Graff Estate Banghoek Cabernet Sauvignon 2018 (Morné Vrey) – 95/100
Miles Mossop Wines Maximilian 2019 (Miles Mossop) – 95/100
Boekenhoutskloof Syrah Auction Reserve 2020 (Marc Kent) – 96/100
Simonsig Heirloom Shiraz 2020 (Johan Malan) – 96+/100
Cederberg Teen Die Hoog Shiraz 2020 (David Nieuwoudt) – 95+/100
Hartenberg Wine Estate CWG Auction Shiraz 2020 (Carl Schultz) – 93/100
Kanonkop CWG Pinotage 2019 (Abrie Beeslaar) – 96/100
Boplaas Family Vineyards Cape Tawny Reserve 2005 (Carel Nel) – 95+/100
Greg Sherwood was born in Pretoria, South Africa, and as the son of a career diplomat, spent his first 21 years travelling the globe with his parents. With a Business Management and Marketing degree from Webster University, St. Louis, Missouri, USA, Sherwood began his working career as a commodity trader. In 2000, he decided to make more of a long-held interest in wine taking a position at Handford Wines in South Kensington, London and is today Senior Wine Buyer. He became a Master of Wine in 2007.
Like our content?
Show your support.
Subscribe