Winshaw new releases
The 2018 vintage for Stellenbosch red wines has turned out to be average, the wines generally offering some pleasure but accessible now rather than requiring maturation. Pierre and JP Winshaw of Stellenbosch property Klein Welmoed have just released their top-end 2018s, the second release of these wines, and they impress with how focused and lively they are. Tasting notes and ratings as follows: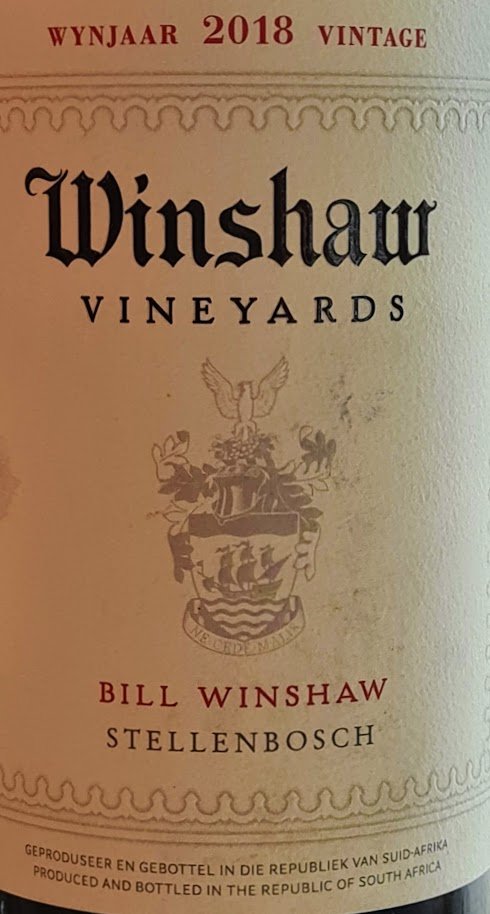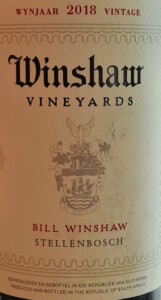 Winshaw Bill Winshaw 2018
Price: R320
45% Cabernet Franc, 30% Cabernet Sauvignon, 15% Merlot and 10% Malbec. Matured for 22 months in barrel, 56% new. Red and black berries, some pleasing herbal character and pencil shavings on the nose while the palate shows pure fruit, bright acidity and fine tannins. Classically styled which is to say  premised not on power but rather finesse – intricate with a nicely dry finish.
CE's rating: 92/100.
Winshaw Charles Winshaw 2018
Price: R320
66% Cabernet Sauvignon, 19% Merlot, 11% Cabernet Franc and 4% Malbec. Matured for 22 months in barrel, 57% new. The nose shows cassis, tea leaf, tobacco and a hint of earthiness. A little more dense and grippy than its counterpart above as you might expect given the leading role of Cab. It's still elegant and restrained by comparison to some other wines out there and carries its oak very well.
CE's rating: 92/100.
Also newly released:

Winshaw Malbec 2020
Price: R265
Matured for 12 months in older oak. Top notes of floral perfume and fresh herbs before red and black berries on the nose. Medium bodied with nice clarity of fruit, bright acidity and soft tannins – appealing but arguably a bit short of complexity given its price tag.
CE's rating: 90/100.
Check out our South African wine ratings database.   
Like our content?
Show your support.
Subscribe