Daisy Jones: Time for wineries to think differently about their visitor experiences
2
December is here. Overseas tourists are allowed to visit the Western Cape this summer. Local tourists who cancelled international travel might pop down here from up-country and Capetonians will surely be itching to get out of home.
With a second Covid-19 wave looming, big open beaches are an option for an outing, but crowded restaurant strips are not. Theatre and movie offerings are not the same. Malls are a bad idea. Big music concerts have been cancelled. House parties could constitute super-spreader events.
Now would be an excellent time for wine farms to get creative about their seasonal offerings – if not for this season then certainly for next. Unlike city restaurants, wine farms have the physical space to offer outside eating and socially distanced events. And aren't wine farm offerings starting to feel a bit same-ish, even copycat-ish, when there's this opportunity to innovate?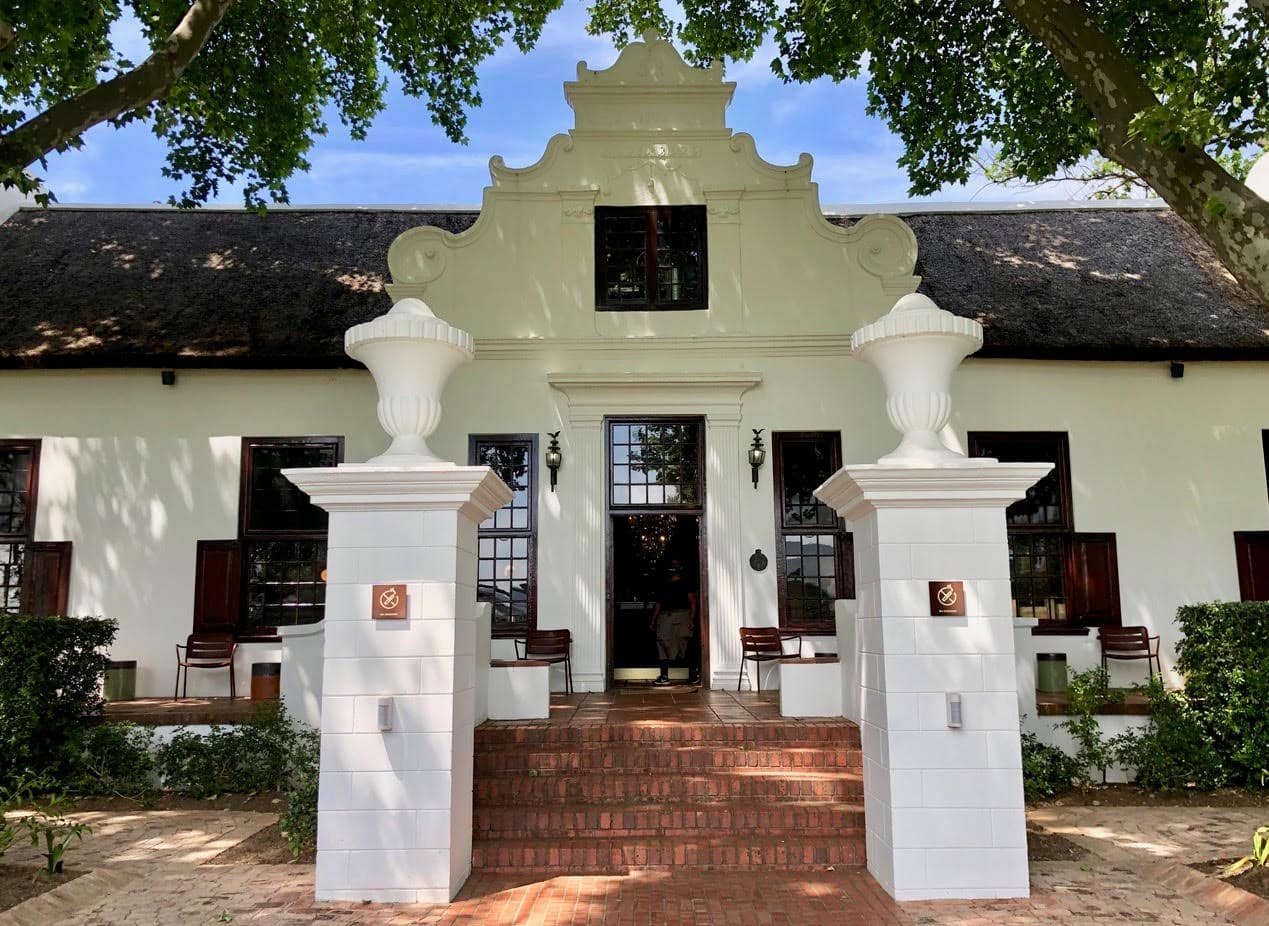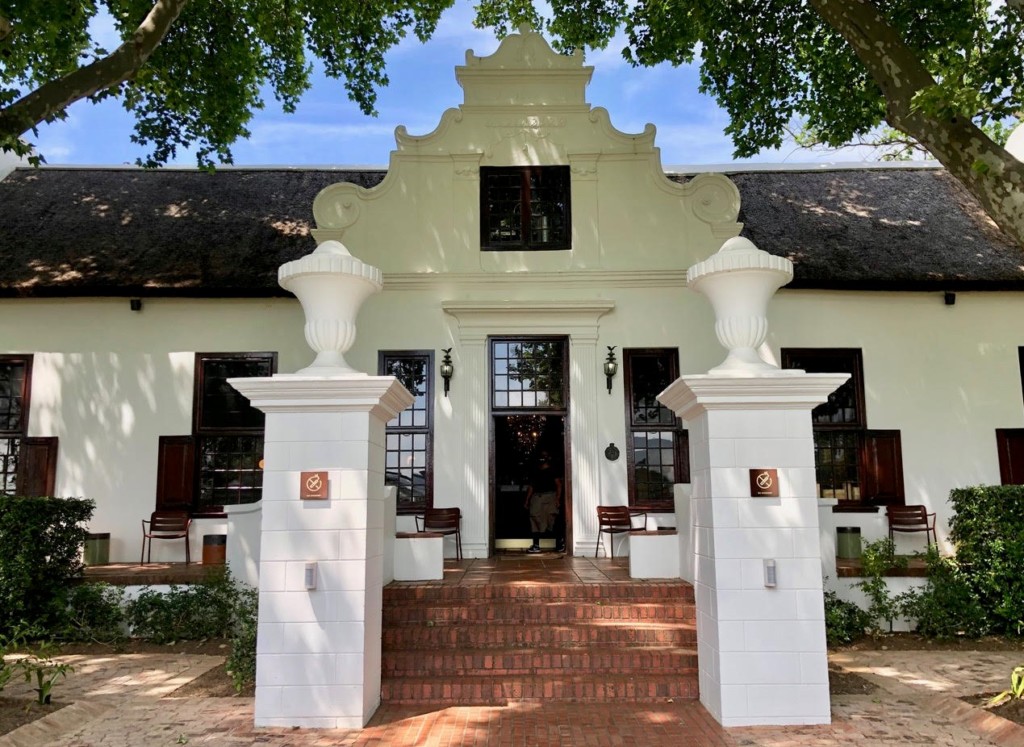 I recently went to Nederburg for a posh lunch. We sat on the terrace and ate fancy food paired with Nederburg wines. We were seated in the shadow of a Cape Dutch façade. In front of us, on the lawns, families were eating from pricey picnic baskets and there were supervised lawn games for the children. It was pleasant and photogenic, and the service was excellent. I was happy for the people who looked they were having a Sunday treat in the open air after a week of Zooming. I liked the games for the children, especially the fact that their parents could enjoy a glass of blush and a bit of pâté in peace. I enjoyed the company of my eating companion. But otherwise, it was such a yawn.
Remember when Boschendal first started doing picnics? It was fantastic. And then Solms Delta did a more private picnic. A tractor would take you to a spot between a clump of bamboo and a rooibos-coloured stream and you could paddle and sip wine and have a long private conversation lying on the ground while the weeping willow branches swayed. At Spier, you could buy goodies from a deli, pack your own picnic basket and sit on the grass watching the ducks. But it's been years since a wine farm picnic was novel. Now there are tons of options for hampers under trees, from Vergelegen to Warwick to Cape Point Vineyards.
Terrace eating on a wine farm is even older. A fine dining restaurant on a wine farm is a well-established concept.
What about camping? What about theatre? Lectures? Cooking and painting workshops? Horse-riding? Bus tours of a region like Constantia – or Stellenbosch, Paarl or Robertson?
Because here's an issue. For all the wine-tastings, café, plein air or wine-pairing lunches, there's no transport home. Wine farms want to sell their product – naturally – so they turn a blind eye to pouring guests into their cars and sending them off down highways slightly blotto. Uber-ing is not as cheap as it used to be – these days only three passengers are allowed in a car, for instance – and for tourists and locals staying in Cape Town, these can become expensive trips.
A bus around Durbanville's and Constantia's wine farms – with tastings, history and meals along the way – would be both enriching and efficient. Wouldn't it be nice to learn about and sample wines from the best farms in a single region in a single day? Drop-off would happen at a central point, with taxis waiting to drive people home.
Further afield — up the West Coast for instance, or in the Franschhoek area – would it not be possible to be tipped out of the bus on a wine farm with a glamping set-up? Staying overnight on a wine farm is a treat, and it prevents drunk driving. But it's not an accessible option for most of us. I've stayed overnight in one of the cottages at Boschendal and it was wonderful. I wanted to do it again recently, and have breakfast at The Werf in the morning. It was just too much money. There is a glamping option at Boschendal, but it includes meals and drinks. The price starts at R7 800 per night for two. Perhaps the price will drop in winter. Our weather does for allow wine farm glamping, even then.
What about going to a wine farm and not drinking? Children don't drink. Plenty of adults don't drink, for religious or health reasons. Non-drinkers shouldn't be excluded from the wine farm experience, especially now, when Cape Town wants as much leisure spending as it can get. Eating doesn't require drinking. Neither does shopping, or entertainment, or cultural engagement.
The concert-plus-picnic concept at Oude Libertas was brilliant. Solms Delta had its harvest festival with music and dancing. This season, Spier is doing "theatrical campfire gatherings" and Quoin Rock is doing a summer concert "in the operatic genre".
Why not stage plays on wine farms, in the Maynardville style? Outdoor entertainment is a proven crowd-pleaser. Kirstenbosch has suspended its summer concerts because of the size of its crowds. Why not do more live music on wine farms, or stand-up comedy? Come to that, why not organise sing-alongs of popular songs, led by famous singers, like the Choir! Choir! Choir! events?
Wine farms are not blind to the artisanal trend – no gourmet wine farm experience is complete without a sourdough bread coaxed into being in the farm kitchen – but the trend is not just about buying handmade, it's about making too. Wine farms are often absurdly beautiful. Just looking around them can feed the soul. Wouldn't it make sense for photography workshops – or painting, or writing weekends – to happen here? What definitely makes sense is cooking classes. Some of our best chefs are based on wine farms, and many of them are able to cook with vegetables, herbs and even meat from the farm. Several wine farms bake their own bread. Show me a foodie who wouldn't want to potter around a mountain-shaded kitchen garden in the morning, followed by hours of instruction from an award-winning chef, followed by an outside feast of their own making?
Wine farms are generally only open to visitors during the day. As a result, they are popular with parents who long for a special outing but can't stay awake past eight. The children are included in the outing. Parents tell themselves the kids will love gamboling in the fresh air, but the truth is that fresh air is often all the children get. A jungle gym goes a long way, and farm animals are kid-magnets, but parents would certainly repeat-visit if there was horse-riding, or a foefie slide, a canopy tour, a skateboard park or a bike track (like the one at Constantia Uitsig). At a Helderberg wine farm last year, the staff whipped out a boules set and played with our children while we parents did a mini-tasting. Little children love splashing in water, and craft. They like cooking – or messing about with dough – the point is to offer activities that the children can drift in and out of, and that don't require parental supervision.
Any activity a wine farm seems to act as a magnet for out-of-towners, whether it be a tasting, a meal or a concert. They can't seem to get enough of the lush vines, the dark cellars, the gables and mountain views. Wine farm owners and marketing managers, please start thinking of new ideas now. Try them out on us locals in the off-season, and launch new, safe attractions next summer.
Daisy Jones has been writing reviews of Cape Town restaurants for ten years. She won The Sunday Times Cookbook of the Year for Starfish in 2014. She was shortlisted for the same prize in 2015 for Real Food, Healthy, Happy Children. Daisy has been a professional writer since 1995, when she started work at The Star newspaper as a court reporter. She is currently completing a novel.
Attention: Articles like this take time and effort to create. We need your support to make our work possible. To make a financial contribution, click here. Invoice available upon request – contact info@winemag.co.za
Like our content?
Show your support.
Subscribe