Kauai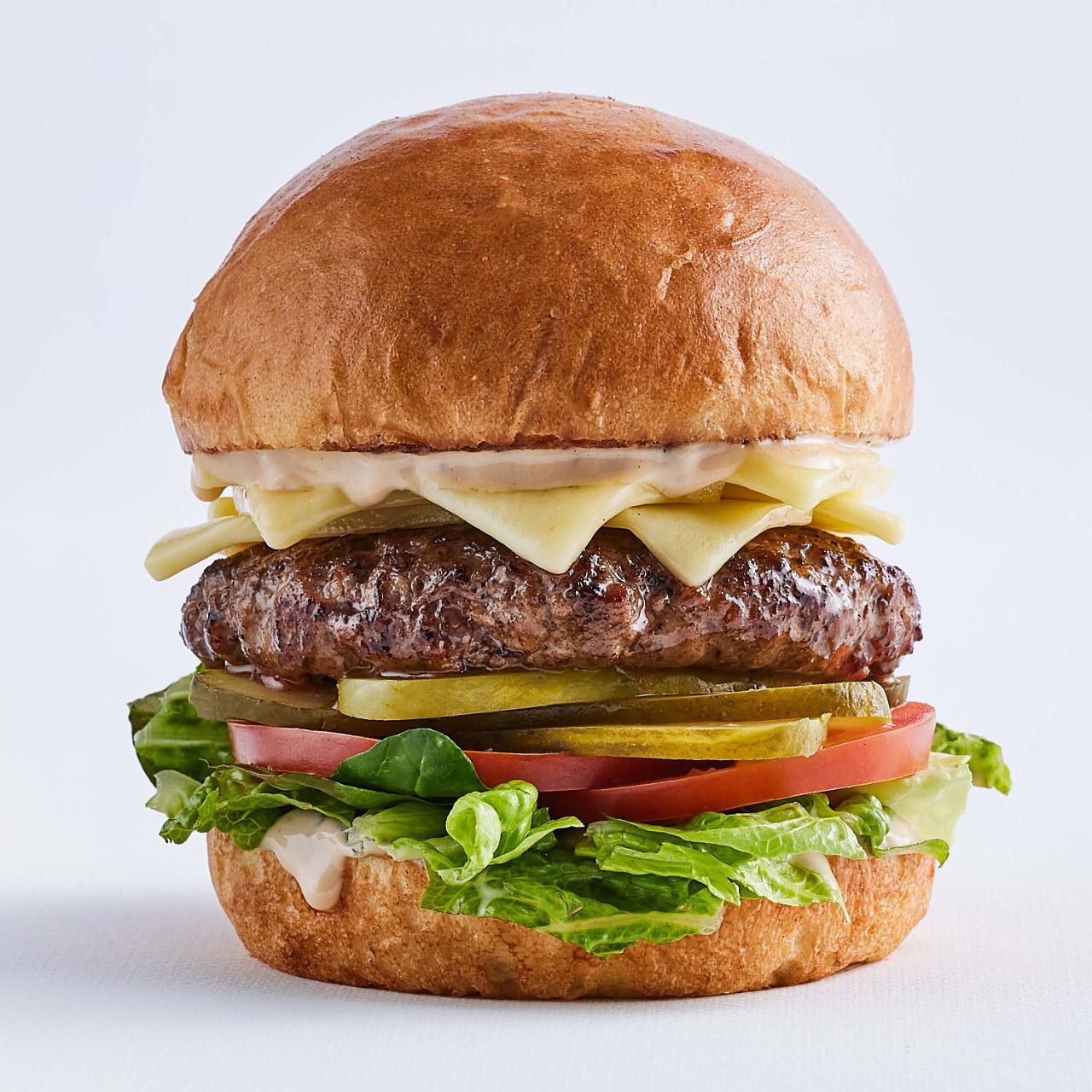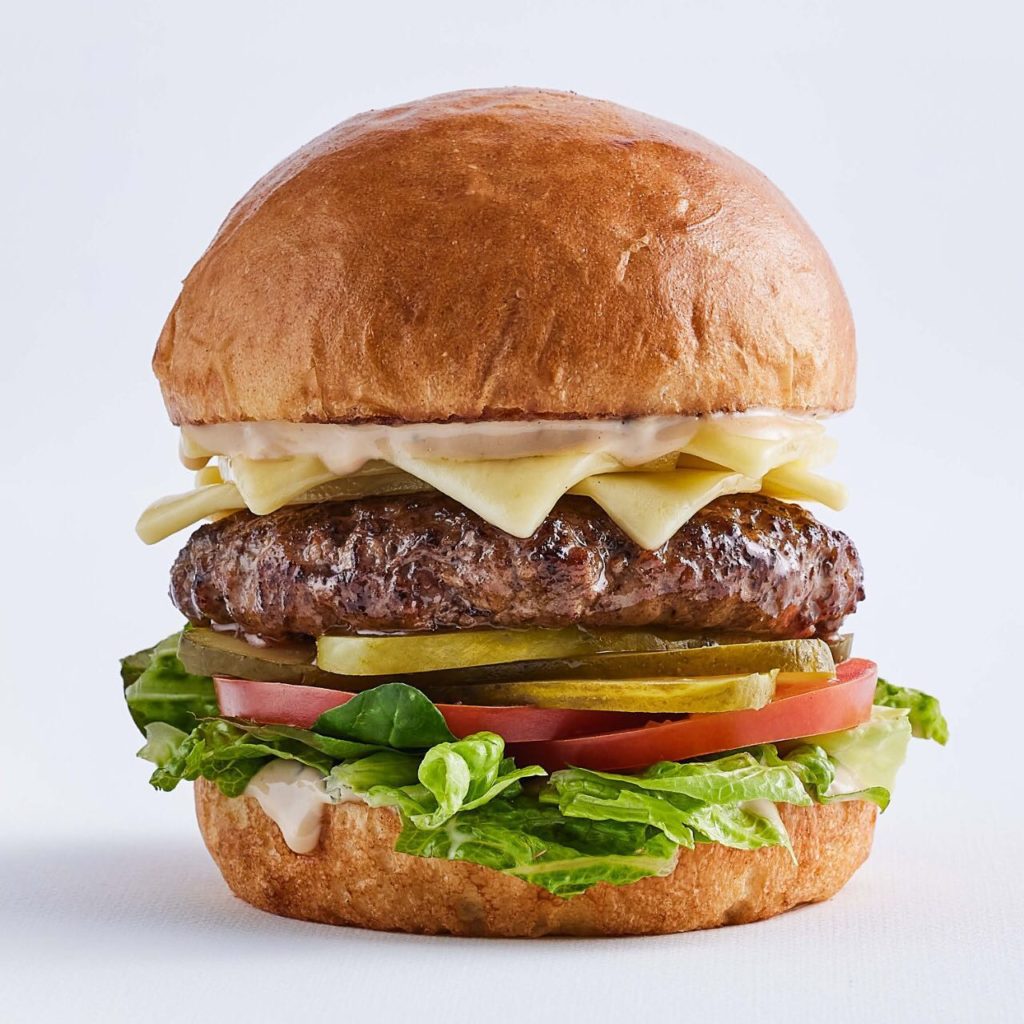 My new favourite burger is made by Kauai.
Funny, that. For one thing, Kauai is all about healthy fast food. It's famous for its smoothies, made to order with fresh fruit. Kauai is big on salads, wholewheat wraps and "egg pots". They do a bright emerald "daily greens" juice and a mellow orange CBD soother shot.
But here comes my burger. That patty is made from beef – no, not lentils. The bun is white – no, not wholewheat. The burger sauce is mayo-based – no, not yoghurt-based. Is that vegan cheese? Indeed it is not. That's mature white cheddar, and there's plenty of it.
I look around. The man at the table opposite is tucking into a burger (his lady companion is having a wrap). The dad at the table behind me has nearly finished his.
How does this burger fit with the Kauai brand? CEO Dean Kowarski is determined that Kauai serves "healthy, natural food". A poster on the wall pooh-poohs " … highly processed, greasy junk food that's full of factory-made additives".
My burger is not served with chips, that's something. The lettuce and tomato look very fresh, and there are generous amounts of both. The bun has not additives, apparently. The meat is Angus beef, pasture-reared.
But come on. Is the burger patty fried? Yes, it is. Is the bun fried? Happy day, so it is.
Another curious thing about my burger: it's cheap. Generally, Kauai is not cheap. Smoothies cost between R39 and R72. A collagen digestive shot is R25. A little bag of biltong is R39. A short flat white is R30.
My cheeseburger? Sixty-nine rand. (And if you order it on WhatsApp, delivery is free.)
Is it any good? It tastes uncannily like the burgers I make at home, and I am not a health food brand. I use good strong white bread rolls and I fry them in the burger fat until they are warm and crispy. The Kauai burger roll is so good and strong, I can't get the knife through it. I need a steak knife. One of the edges of the burn is slightly charred. This makes me smile.
I am not a salad snob. I like iceberg lettuce and beef tomatoes in burgers, and I use thick slices of tomato and several leaves of lettuce, not just one. They do the same here. Personally I don't like ketchup or BBQ sauce from a bottle, so I slather one bun with mayonnaise and another with dijon mustard. The Kauai burger employs a "free range egg mustard mayo". I love pickles in burger and Kauai pops in several slices of big dill gherkins.
What about the all-important patty? I use ground beef, free range egg, bashed-up cream crackers, Dijon mustard and seasoning. I know the Kauai recipe isn't the same as mine because I don't use Angus beef. When I first bite into Kauai's patty, I taste steak. That's quite an achievement. The patty is thick and juicy but the colour is disconcerting if you stare, with its faint shade of beetroot red. There were a couple of gristle moments – never nice – and the patty seems to dry out a little towards the end. I wonder why Kauai isn't offering chicken breast burgers, or vegan patties.
I can't say much about the cheese, except that it tastes exactly like the white matured cheddar I buy from Woolworths on a weekly basis. It's a good cheese and it likes to be used generously. Kauai obliges in this regard.
You could say that Kauai's introduction of fried beef burgers is a terribly cynical way of hoovering profits during Covid-19 times when we all want burgers, especially if a health-concious brand seems to suggest that burger-eating is a good idea. You might also say that Kauai is looking to take advantage of the shift towards take-aways and deliveries – and that meals like the Protein Salad Pot with boiled egg and avocado – don't travel well.
I take your points. But this burger, and some of the other items on Kauai's menu, have no business being as delicious as they are. When has Kauai ever boasted about how addictive that nut milk smoothie is? When does it blow its own trumpet about the cheeky amount of spice in its chicken burrito?
Kauai seems determinedly unsexy. Kowarski says the black and white décor (including charcoal pleather-covered banquettes and white plastic chairs) was chosen so that the food – the "hero" raw ingredients – would provide the colour. It doesn't really work. The raw ingredients are effectively hidden in deep metal tubs behind a screen.
Kauai is apparently above using food porn to get its customers excited during ordering. There are no glistening close-ups on the walls, no marketing of the sizzle, no wafting of cooking smells past the tills. It's so clean. It's not even "I-wish-my-house-was-this-clean" clean – W-Café does that to perfection – it's slightly obsessive bachelor clean. One worries that the kitchen staff are made to scrub their hands with stiff brushes and line up the coffee mugs with the handles at identical angles.
I'm no enemy of hygiene and I'm no advocate of porn, but I would like Kauai to start puffing up its chest in relation to the yum factor. It doesn't need to big-up the burger. I imagine Kowarski is finding that burgers sell themselves. What I would like is for the brand to get a bit more confident, a bit more colourful. The branding and décor are starting to remind me of a health shop. I'd like to see Kauai switch lanes. Kowarski says healthy eating "is not just a trend, it's the way of the future". I hope that's true. For now, I'd like my healthy take-away to know that it competes with other fast food not just in terms of quality ingredients and nutritional value, but in terms of taste too.
The "Normal" burger (R59), cheeseburger and Mexi burger (with chipotle, avo, jalapeno, coriander and spring onion: R79) are not available at Kauai stores in gyms, schools or supermarkets.
Daisy Jones has been writing reviews of Cape Town restaurants for ten years. She won The Sunday Times Cookbook of the Year for Starfish in 2014. She was shortlisted for the same prize in 2015 for Real Food, Healthy, Happy Children. Daisy has been a professional writer since 1995, when she started work at The Star newspaper as a court reporter.
Attention: Articles like this take time and effort to create. We need your support to make our work possible. To make a financial contribution, click here. Invoice available upon request – contact info@winemag.co.za
Like our content?
Show your support.
Subscribe