Beyond, Constantia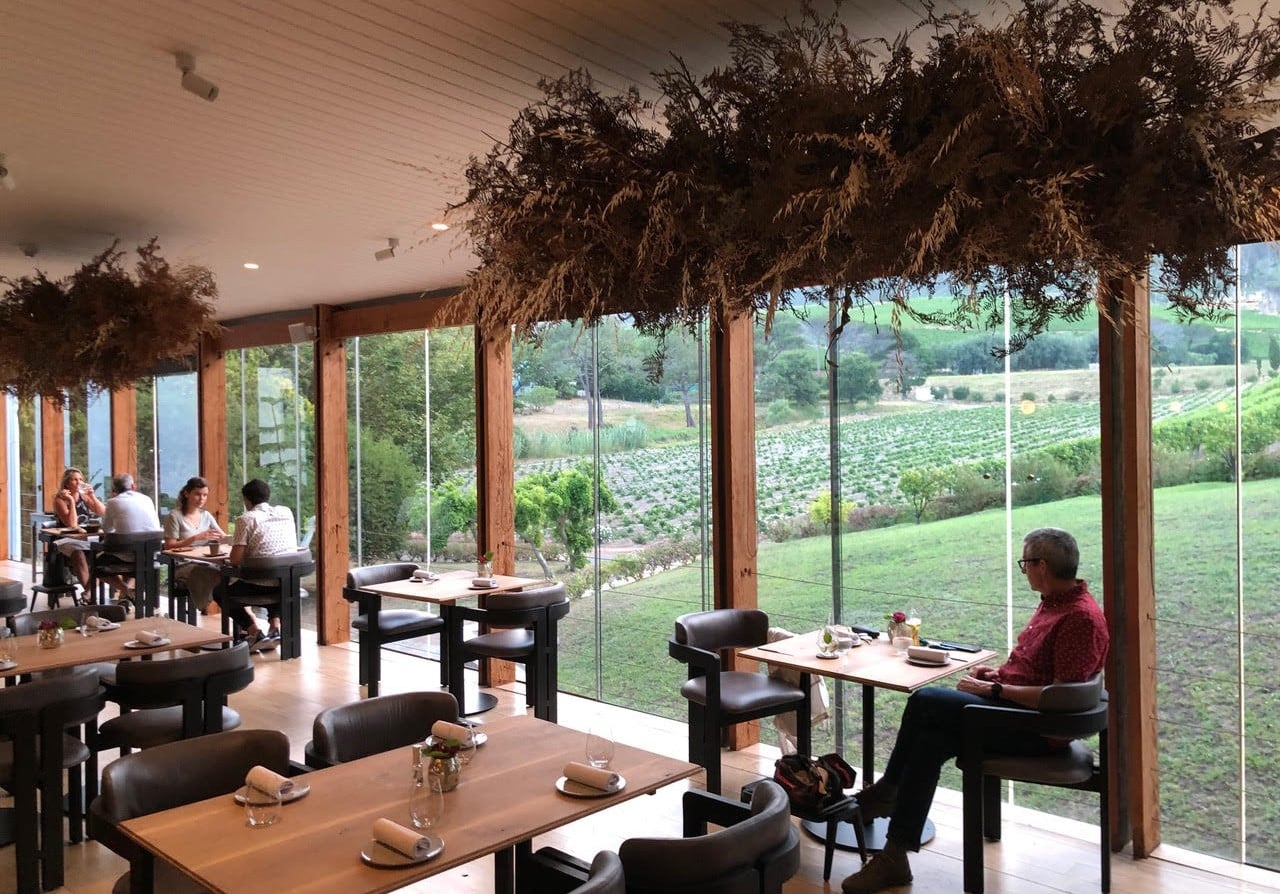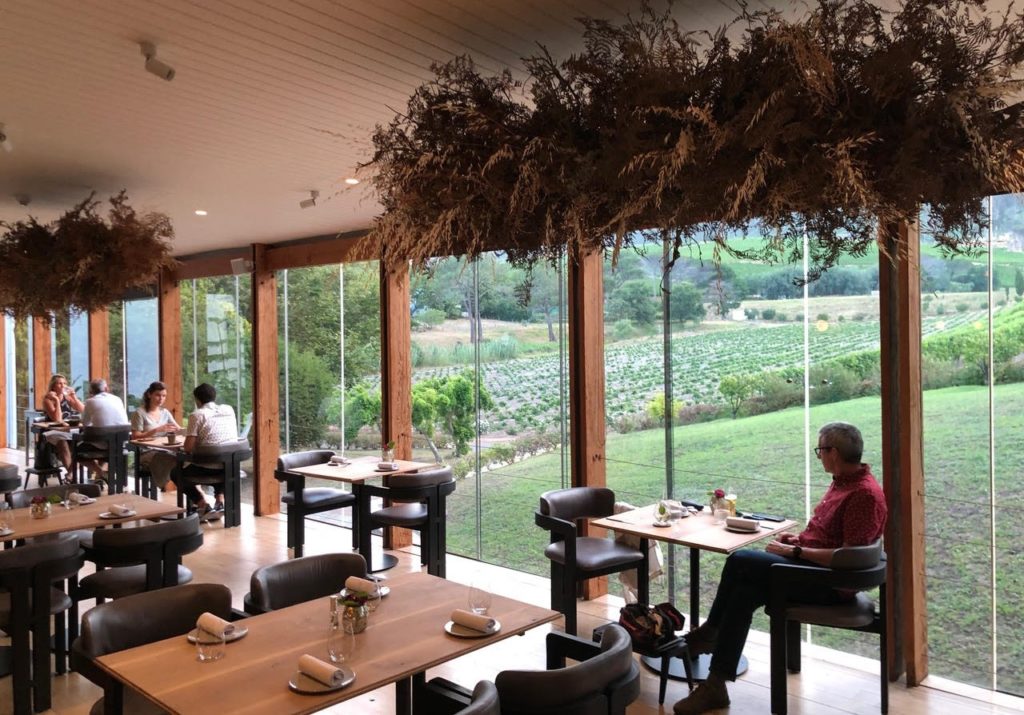 This time next year Peter Tempelhoff's new restaurant should be packed to its centuries-old rafters.
The restaurant is called beyond. It's housed in one of the old thatched buildings on the Buitenverwachting wine farm in Constantia, with floor-to-ceiling views of the vineyards.
The décor is pure class. The sage-coloured walls, smooth wooden tabletops and velvety armchairs reminded me of La Petite Colombe. The herringbone feature wall and dried floral displays are dramatic and current.
The food, not surprisingly, is delicious. Tempelhoff is one of the Cape's most highly-acclaimed and pioneering chefs, the man behind Afro-Asian fusion restaurant, FYN. Ashley Moss, also of FYN, is beyond's culinary director.
Buitenverwachting wines are good and beyond's wine list is, apparently, packed with treasure.
So why were beyond's thick wooden floorboards not straining under the weight of guests last Friday night? You know why. Yes, the pandemic. And yes, because we can't order wine at restaurants.
Would I recommend an outing to beyond for lunch or dinner this week? Yes. For one, there's an outside seating area. It doesn't have the view, but you can't beat outside seating for ventilation. Two, there is no crowd. Even if there was, the restaurant is very large and the tables are miles apart. Three, it's incredible value.
Before he opened in November last year, Tempelhoff decided to keep the menu at beyond as affordable as possible. I paid R620 for three gourmet courses, but it was more than a three-course meal. The beyond experience includes amuse bouche, a bread course and petit fours. I had an alcohol-free lemongrass mojito off the "Prohition Cocktails" menu for R90, bringing my total bill to R720.
Every plate was excellent, but it was the "sides" – the condiments, veggies and garnishes – that excited me.
The chocolate-themed dessert at beyond is described as a "Madagascan chocolate and coffee roll and parsnip crème fraiche ice cream". The cake – the centrepiece of the dish – was good but not as good as the accompanying elements. The parsnip chips – my favourite part of the entire meal – failed to make it into the menu description.
The plating of this dish was a stylish, unprettified composition of black and white. I loved the look of the chips – like twisted, burnt strips of paper. These parsnip chips coated in cacao powder worked brilliantly. The chips were sweet, with a rooty taste, and the cacao is earthy with a sweet aftertaste. The texture was crisp but the taste was soothing and restrained. The chips were an excellent complement to the cold, rich parsnip ice cream and petals of glossy dark chocolate.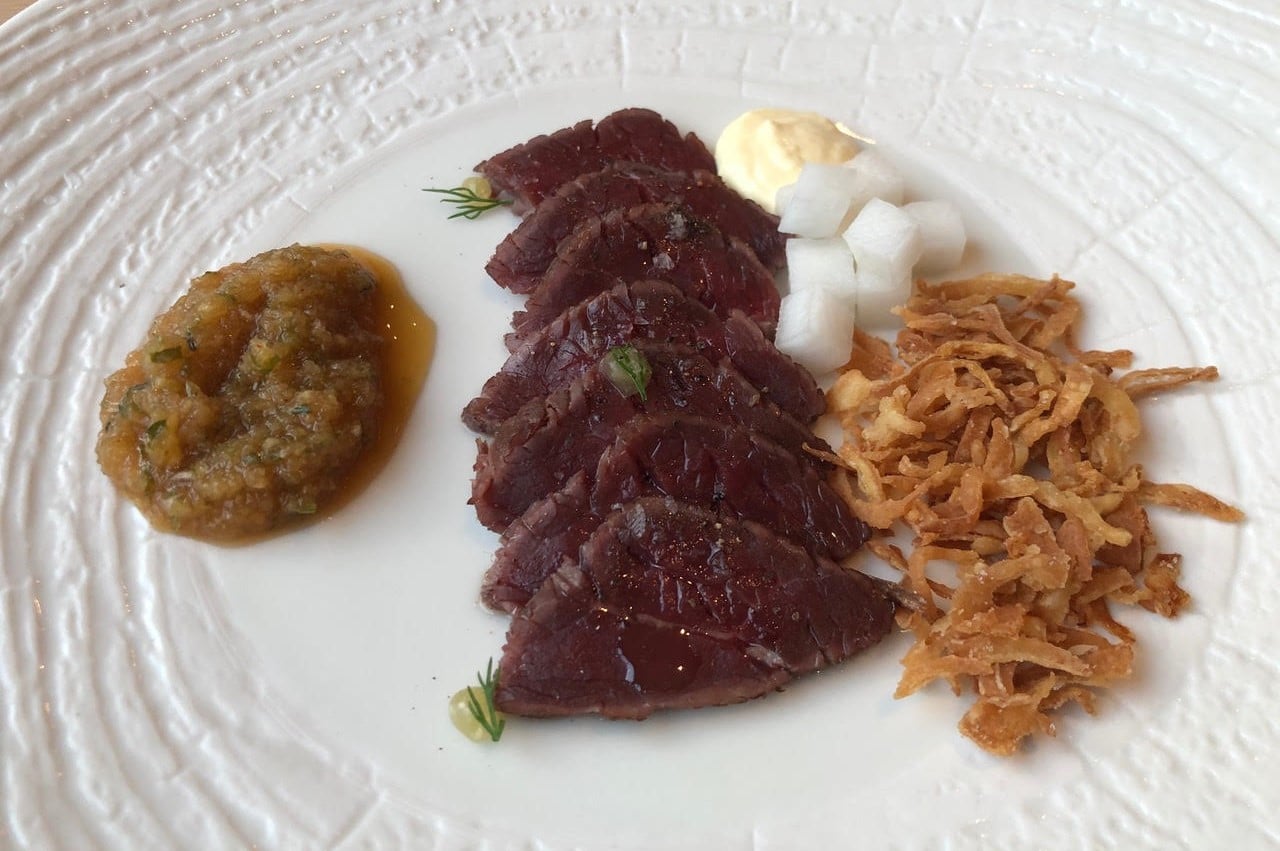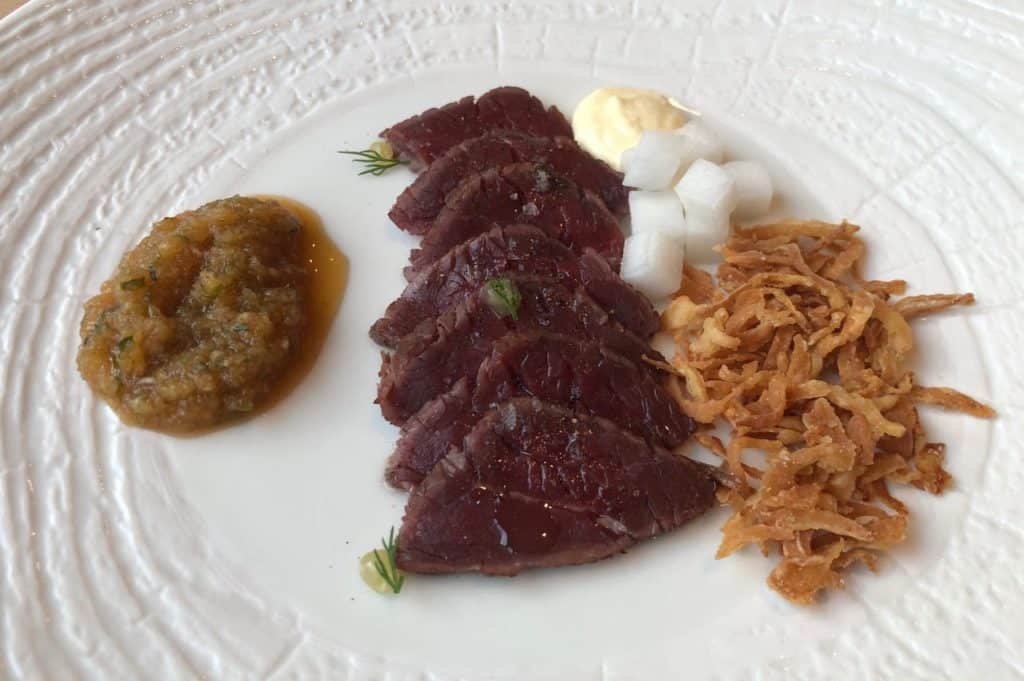 Similarly, the onion crisps, ponzu cubes, chirizu sauce and horseradish mayonnaise were the making of my free-range ostrich tataki starter. The seared ostrich slices were exemplary: dark, tender and rich. But that chirizu sauce was fresh-tasting with lingering, subtle spice. Chirizu is a vegetable-based Japanese dipping sauce usually served with sashimi. It contains daikon, sake, soy and spices. The ponzu cubes were so white, and so expertly cubed, it was like eating something from a royal kitchen. Tempelhoff's idea to combine Japanese condiments with local ostrich chimes with his purpose of fusing African and Asian tastes at FYN.
In a me diastatement last year, Tempelhoff said he wanted the focus of the menu at beyond to be on the very best local ingredients in season. Beyond's website calls this "a food philosophy… that centres on provenance – a philosophy than ensures that the concept never eclipses the importance of the ingredients".
A nature-respecting philosophy like this works well in a farm environment. It also lends itself to the creation of an accessible menu.
Accessibility is very important to beyond. The current climate for restaurants makes sense of that: if it wants to continue to exist this year, fine dining must be affordable and unpretentious. Tempelhoff has spoken publicly about his desire to keep prices low, and the menu at beyond makes it clear that at least one person is dead-set on avoiding the charge of "intimidating".
I wonder if beyond has gone too far? One of the options for a meal here is: prawn starter, steak and chips for main, chocolate cake for pud. It's almost as if there's been an agreement that beyond must serve familiar favourites, with some freedom for dressed-up sides.
My extra-aged Limousin beef steak was good. It was slightly overcooked but I enjoyed it. What did I really love? I really loved the sourdough crouton jus. I could have had twice as much as I was given. I loved the grilled mushroom and deliciously rich mushroom sauce. I loved the sweet, soft pickled onion, the triple-cooked waxy potato chips – who wouldn't? – and the handmade mayonnaise. I adored the vegetable sides: tender, sweet zucchini and expertly crispy kale.
My brother had the cheesy risotto but what really blew his socks off were the veggie sides: the caramelized butternut with pumpkin oil and the sesame-flavoured broccoli stems and crispy kale.
Our main courses cried out for glasses of wine. These were rich and salty dishes. Obviously when a chef and a wine farm work together on a restaurant, the food and wine must do their best to show each other off. The risotto and steak dishes felt like they were conceived with wine in mind.
It is possible to pair the meal at beyond with "prohibition drinks". I was tempted. I didn't find out what the pairings were but the Prohibition Cocktail list was imaginative and extensive. I liked the sound of the Beetroot Mary, Spicy Mango & Jalapeno Fizz, Mexican Watermelon and the Chocolate & Pear Espresso Martini.
FYN is famous for its excellent service, as was Greenhouse, Tempelhoff's restaurant at Cellars-Hohenhoort. Credit for these front-of-house teams goes to Jennifer Hugé, Tempelhoff's long-time associate who has also joined the beyond team. Hugé is also responsible for the wine and beverages. Julia du Toit, formerly of FYN, is head chef.
If you didn't know who was behind beyond; if you simply read the menu and prices, you would be stunned by the food. You would realise, too, that the service and décor were out of synch with the pricing. The experience would be, as it has been on this land for almost 250 years, beyond expectations –in other words, "buitenverwachting".
Buitenverwachting: 021 794 352237; Klein Constantia Road, Constantia, Cape Town; Buitenverwachting.com/restaurant.html
Daisy Jones has been writing reviews of Cape Town restaurants for ten years. She won The Sunday Times Cookbook of the Year for Starfish in 2014. She was shortlisted for the same prize in 2015 for Real Food, Healthy, Happy Children. Daisy has been a professional writer since 1995, when she started work at The Star newspaper as a court reporter.
Like our content?
Show your support.
Subscribe